The Man Behind The Serena Williams Cartoon Deactivated His Social Media Accounts
Australian cartoonist Mark Knight initially defended his cartoon from critics, saying, "I'm sorry it has been taken by social media and distorted so much."
Australian cartoonist Mark Knight is no longer active on Twitter and Facebook following the backlash to his controversial cartoon of Serena Williams at the US Open.
The cartoon appeared in the Herald Sun newspaper on Monday after Williams got into a heated argument with umpire Carlos Ramos, who had accused her of cheating during the US Open final. After losing the match to 20-year-old Naomi Osaka, Williams was issued three code violations for receiving coaching during the match, for smashing her racket, and for "verbal abuse" aimed at Ramos. She was then fined a total of $17,000 by the United States Tennis Association.
People called the cartoon racist and Knight was highly criticized on the internet for his illustration. Despite mass criticism, Knight initially defended the cartoon.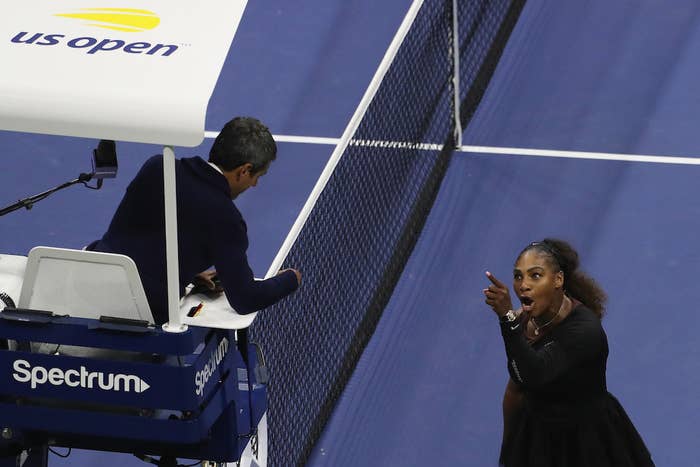 "It's a cartoon about poor behavior ... People said I'm racist because I drew Serena as an African American woman. I drew her as a powerful figure, which is what she is. She's strongly built," Knight said on 3AW radio.
"It's called punching down. You can't punch down these days. What that means is you can't criticize minority groups for poor behavior … There's nothing inaccurate in the cartoon, but I'm sorry it has been taken by social media and distorted so much."
By Tuesday morning, Knight's social media accounts were no longer active. The cartoonist didn't immediately respond to BuzzFeed News' request for comment, but Twitter confirmed to BuzzFeed News that they did not take any action on Knight's account. Facebook declined to comment, but his profile was also down from the site.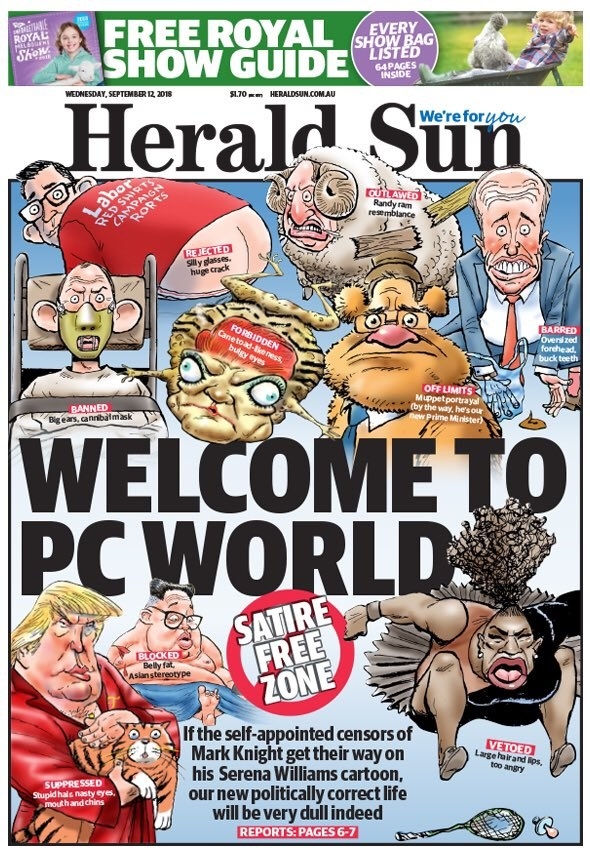 In response to the widespread backlash, the Herald Sun featured Knight's image of Williams as well as other controversial cartoons on Wednesday's front page.
"Welcome to PC World," the headline reads. "If the self-appointed censors of Mark Knight get their way on his Serena Williams cartoon, our new politically correct life will be very dull indeed."