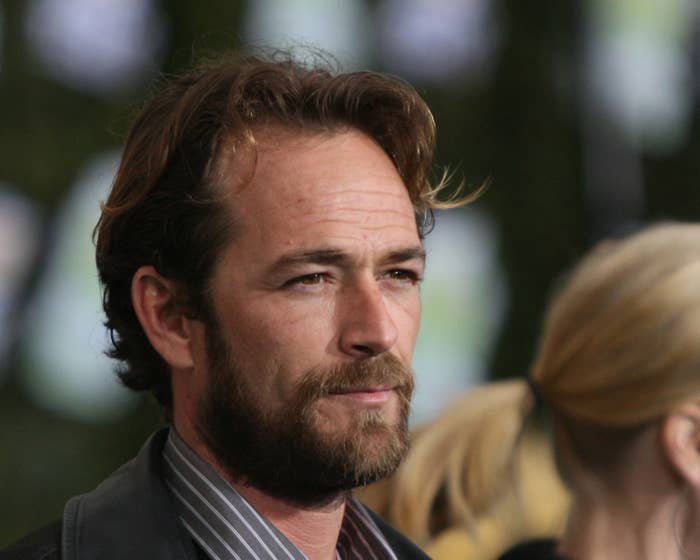 Luke Perry's death on Monday after suffering a massive stroke prompted an outpouring of tributes and support from his former costars.
The actor was most famous for playing Dylan McKay on the teen drama Beverly Hills, 90210.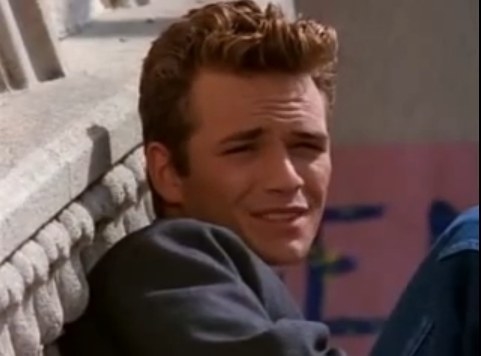 And more recently for acting as Archie Andrews' dad, Fred, on CW's Riverdale.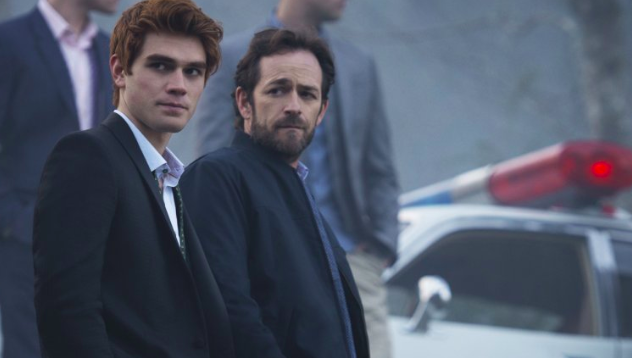 In the wake of his death, costars from both shows paid tribute on social media.
"I will forever bask in the loving memories we've shared over the last thirty years," wrote Ian Ziering, who played Steve Sanders on 90210.
Gabrielle Carteris, the current SAG-AFTRA president who also starred in 90210 as Andrea Zuckerman, said Luke was "a tremendous force in the lives of so many."
"He was a very sensitive soul who was kind, generous and he fought for the underdog. He was a strong voice and an advocate who will be so missed by all who knew him," she said in a statement. "He has left his mark – never to be forgotten. My heart goes out to his family, friends and fans around the globe."
And Christine Elise McCarthy, who played Emily Valentine on the show, said on Instagram that she is "stunned and devastated."
"I am still in shock and I have no words beyond saying he was a truly kind gentleman," she wrote. "He will be mourned and missed by everyone who knew him and the millions who love him."
Molly Ringwald, who played Perry's onscreen wife on Riverdale, tweeted, "My heart is broken."
Riverdale's Mädchen Amick (Alice Cooper) wrote that she's "sending love" to Perry's family.
The Riverdale writers room tweeted about the actor, saying he was "a joyful and vibrant soul."
Marisol Nichols, who plays Hermione Lodge on Riverdale, posted a selfie with Perry on her Instagram with the caption, "I don't have any words now. Maybe I will later."
Ross Butler, who appeared in the first season of Riverdale when he played Reggie Mantle, posted a photo of Perry on Instagram and wrote, "Although we didn't work much together, he always greeted me with a smile, had a joke ready, and a story to tell."
Asha Bromfield, who played Melody Valentine on Riverdale, tweeted, "Luke Perry was the kindest, warmest, most loving human being."
Robin Givens, aka Riverdale's Sierra McCoy, tweeted that Perry was "one of the kindest most gentle souls this world has ever known."
Lili Reinhart, who plays Betty Cooper on Riverdale, tweeted, "I'm finding it hard to grasp that he will no longer be around to give long hugs and share his wisdom and kindness with all of us."
Riverdale's Casey Cott who portrays the character Kevin Keller on the series tweeted that he was "completely heartbroken."
"Luke took me under his wing the day I was cast and made me feel like I belonged," he said.
"He was the most generous, wise soul with unmatched kindness."