Kevin Hart said Thursday evening he won't apologize for anti-gay tweets that he posted years ago, despite the Academy of Motion Picture Arts and Sciences asking him to do so following the announcement that he will host of the 2019 Oscars.
"I chose to pass, I pass on the apology," Hart said in an Instagram video posted Thursday evening. "The reason why I pass is because I've addressed this several times. This is not the first time it's come up. I've addressed it. I've spoken on it. I said where the rights and wrongs were, I said who I am now versus who I was then. I've done it."
Hart made the video after old tweets resurfaced of the actor-comedian using gay slurs shortly after he was named as the next host for the Academy Awards. In it, he said he would be willing to be dropped as the host instead of issuing an apology for the comments.
"I'm not going to do it, man," he said. "I'm going to be me. I'm going to stand my ground. Regardless, Academy, I'm thankful and appreciative of the opportunity. If it goes away, no harm no foul."
After deleting old anti-gay tweets, Hart first responded on Instagram to the controversy, telling people to "stop searching for reasons to be angry."
"Stop looking for reasons to be negative...Stop searching for reasons to be angry," Hart wrote in a lengthy Instagram caption beneath a video of himself. "I swear I wish you guys could see/feel/understand the mental place that I am in.

"I'm almost 40 years old and I'm in love with the man that I am becoming. You LIVE and YOU LEARN & YOU GROW & YOU MATURE."
Following Tuesday's announcement that Hart will be the next Oscars host, anti-gay tweets that the comedian posted in 2009–2011 began to surface.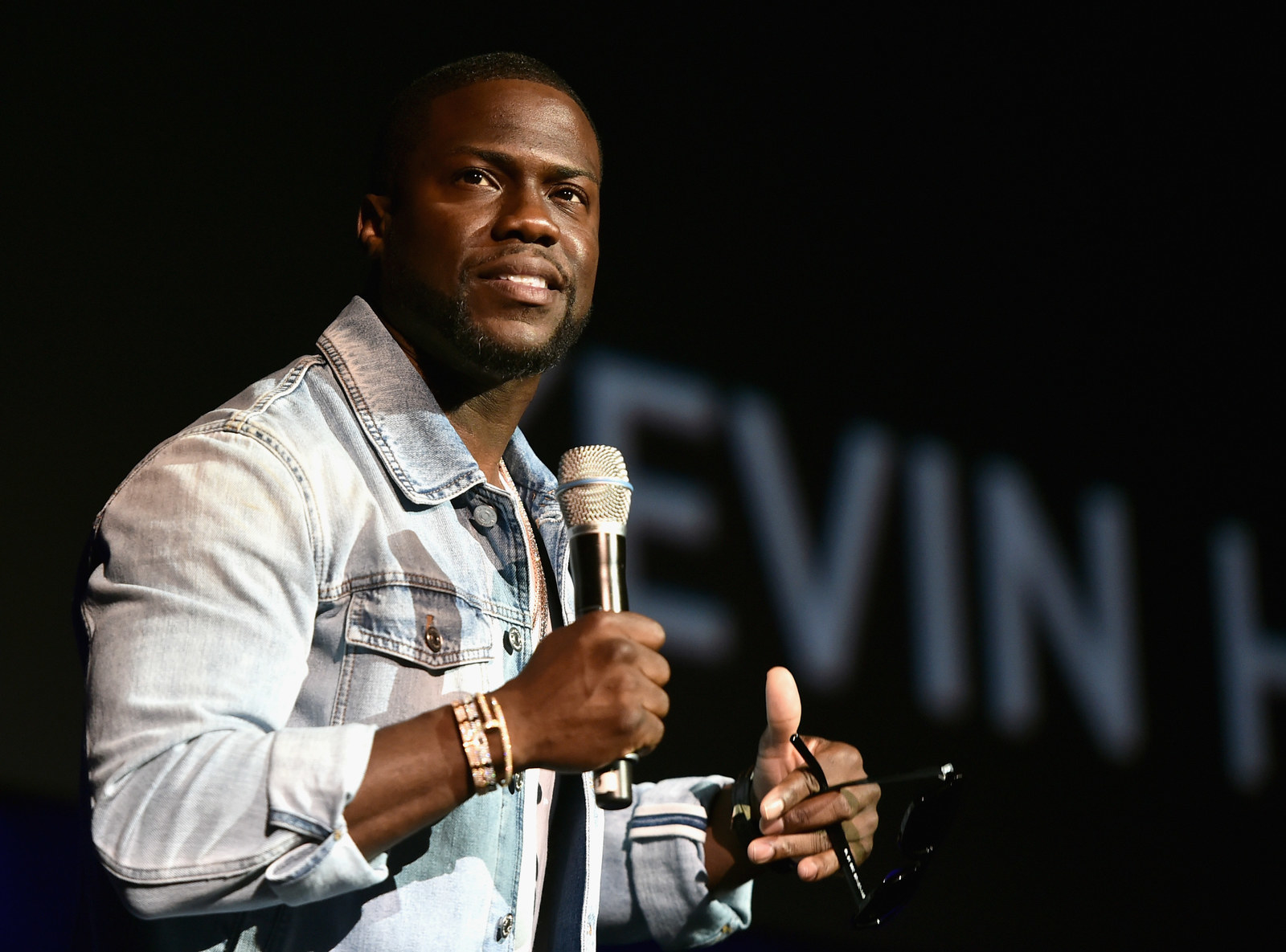 "Yo if my son comes home & try's 2 play with my daughters doll house I'm going 2 break it over his head & say n my voice 'stop that's gay,'" one tweet, which Hart has since deleted, stated.
A spokesperson for the Gay & Lesbian Alliance Against Defamation told BuzzFeed News that the group had reached out to ABC, the Academy, and Hart's management to discuss "his rhetoric and record, as well as opportunities for positive LGBTQ inclusion on the Oscars stage."
In a video Hart posted addressing the controversy, the comedian said, "My team calls me, 'Oh my god, Kevin, the world is upset about tweets you did years ago.'
"If you don't believe that people don't change, grow, evolve as they get older, I don't know what to tell you," he continued. "If you want to hold people in a position where they always have to justify or explain their past, then do you."