Kanye West And Saint Threw The First Pitch At A Chicago White Sox Game Over The Weekend
Dadye for the win.
Kanye West and his 2-year-old son Saint threw out the first pitch at Sunday's Chicago White Sox game vs. the Chicago Cubs.
Saint through the ball first and his pitch was pretty impressive for a toddler.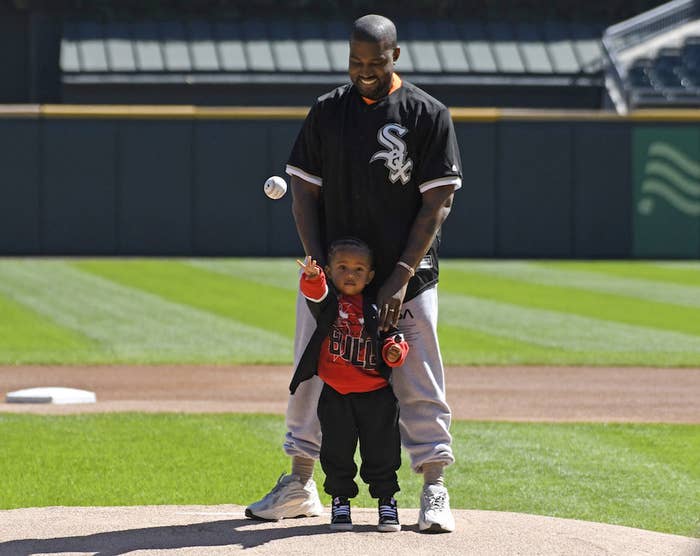 Kanye then followed his son with a pitch of his own.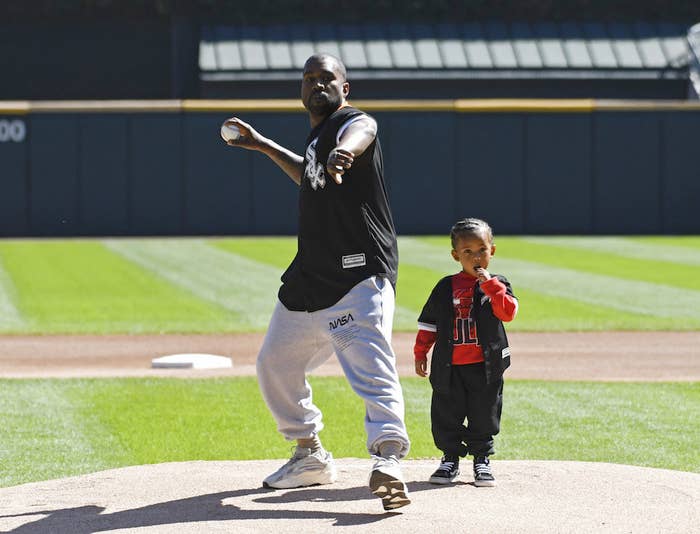 Kanye posted a photo of Saint throwing out the ball with the caption "Happy Sunday."
And he also posted a picture of his late mother, Donda West, throwing out a pitch at a White Sox game. "Same field," he captioned the photo.
The event follows news from West that he plans on moving back to Chicago, the city he originally hails from.
At a recent event in Chicago with Chance the Rapper, Kanye said, "I gotta let y'all know that I'm moving back to Chicago and I'm never leaving again."
Dadye for the win.