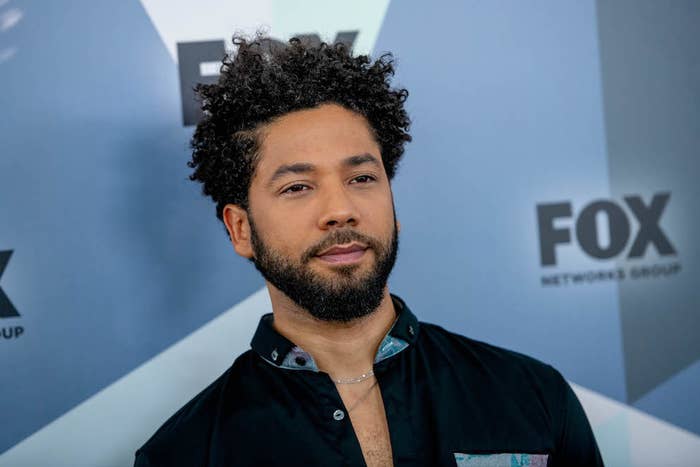 Representatives at 20th Century Fox TV are refusing to comment on recent reports that Jussie Smollett's Empire character is being cut from scenes in upcoming episodes of the show as Chicago police continue to investigate whether he was attacked in the city last month.
Filming for Season 5 of the show is currently underway in Chicago. TMZ reported that Smollett was originally supposed to appear in nine scenes, one of which was to be "a big musical number," in an upcoming episode. According to TMZ's production sources, five of those scenes have been cut, including the musical performance.
TMZ also reported that the most recent script has undergone a lot of changes to exclude Smollett from filming. The remaining scenes his character appears in will reportedly be ensemble scenes.
When reached by BuzzFeed News, Fox representatives said they had no comment on the report.
Previously, Fox has stood by Smollett in the wake of his ongoing case with the Chicago Police Department.
After two local Chicago news stations cited sources last week alleging that Smollett had staged the attack, 20th Century Fox and Fox — the studio and network behind Empire — issued a statement supporting the actor.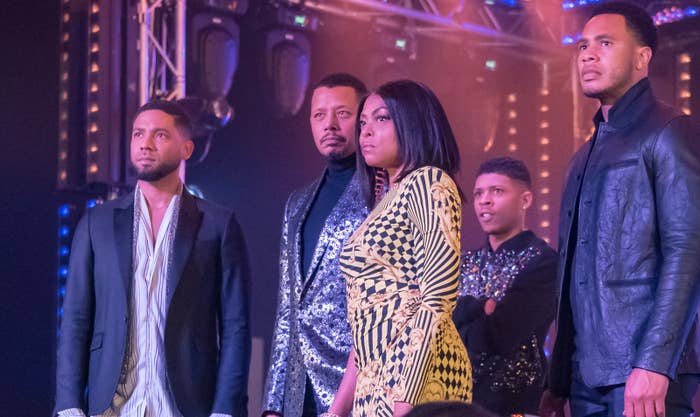 Chicago's ABC affiliate reported that Smollett, along with two other men, might have staged the attack on Jan. 29 out of fear that he was being written off of Empire.

But Fox quickly sought to quash that.
"The idea that Jussie Smollett has been, or would be, written off of Empire is patently ridiculous. He remains a core player on this very successful series and we continue to stand behind him," the studio said a statement.
A source close to Fox also confirmed to BuzzFeed News last week that the network believes the attack on Smollett "really happened," and that he remains a "key player" on Empire.
A representative for Smollett did not immediately respond to BuzzFeed News' request for comment on Tuesday.
After being arrested by Chicago police, brothers Olabinjo Osundairo and Abimbola Osundairo were released on Friday "due to new evidence" in the investigation. In a statement to local Chicago CNN affiliate WBBM, the Osundairos spoke out for the first time and said they're cooperating with law enforcement.
"We are not racist. We are not homophobic, and we are not anti-Trump," they said in a statement through their lawyer. "We were born and raised in Chicago and are American citizens."
On Tuesday, Chicago police spokesperson Anthony Guglielmi said authorities investigated a tip that Smollett was seen in the elevator of his apartment building with the Osundairo brothers on the night of the incident, but found the report to be "unfounded."
"CPD has confirmed that a tip this morning about a sighting at the residential towers of individuals involved in this alleged incident is unfounded as it was not supported by video evidence obtained by detectives," Guglielmi said on Twitter.
Guglielmi declined to elaborate on what "new evidence" investigators obtained after questioning the brothers, but told BuzzFeed News that the Osundairos met with detectives and prosecutors on Tuesday.
Smollett has vehemently denied that the attack was a hoax. Lawyers for the actor said in a statement Monday that he would not be meeting with CPD himself and that they, as his representatives, "will keep an active dialogue going with Chicago police on his behalf."

Guglielmi said he did not have any information about whether Smollett was scheduled to meet with investigators Tuesday, but said they needed to talk to the actor about the "new information" gleaned from Friday's interrogations.
"New information was revealed in the investigation and we need to corroborate that information with the individual who reported the alleged incident," Guglielmi said.

Stephanie K. Baer contributed reporting.