And the clip shows Ronnie Ortiz-Magro fighting with his on-again, off-again girlfriend Jen Harley, who's also the mother of his baby daughter Ariana Sky.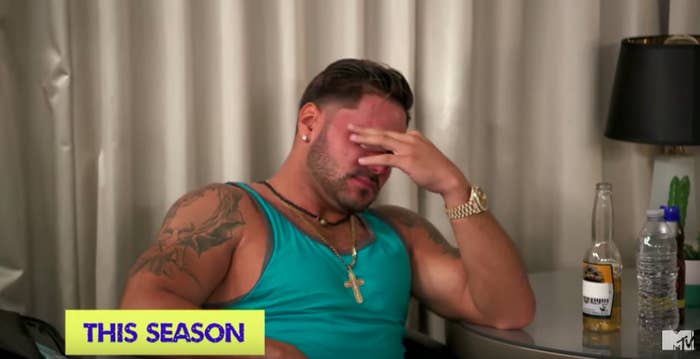 In the first season of the Jersey Shore revival, fans watched as Ortiz-Magro cheated on his pregnant girlfriend and struggled with their relationship.
And after Harley gave birth to their daughter in April, the couple took a turn for the worse. Ortiz-Magro and Harley broke up at the end of April after getting into a fight that became physical, which Harley livestreamed on Instagram. In June, Harley was also arrested on suspicion of domestic battery.
A lot of this turmoil reportedly took place while the second season of the show was filming, and the trailer even includes a shot of Planet Hollywood in Las Vegas where an incident between the two reportedly occurred.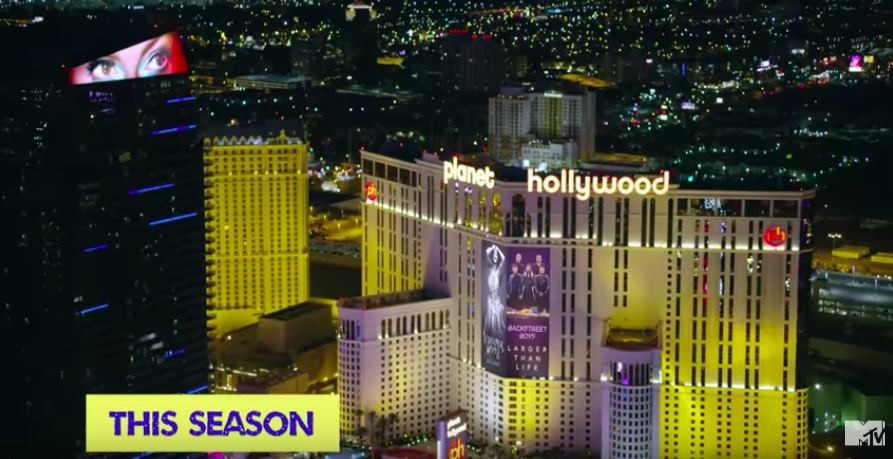 In this new footage, Ortiz-Magro clearly looks upset.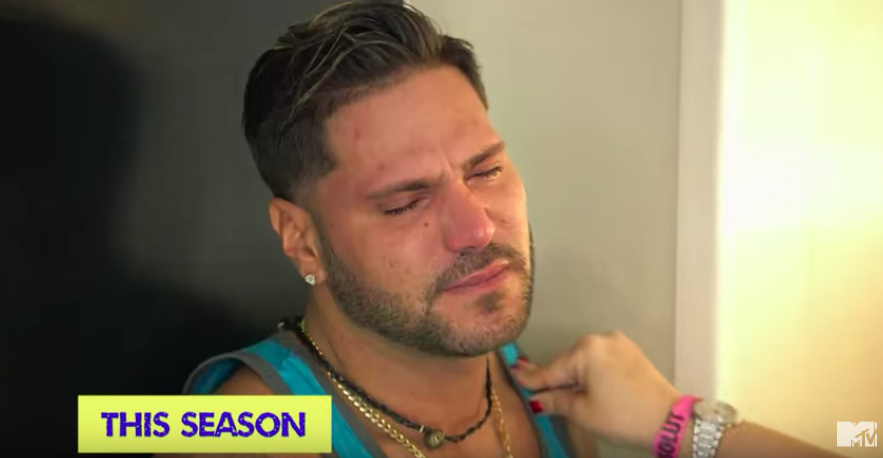 "You get joint custody, and then she can't say she's taking the baby," Pauly D says to his crying cast member.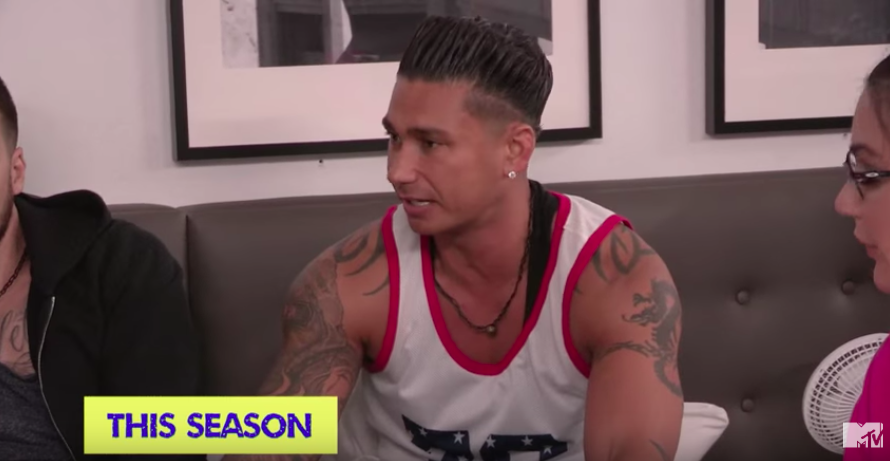 Then in another scene, Ortiz-Magro says to Harley, "You're driving me crazy."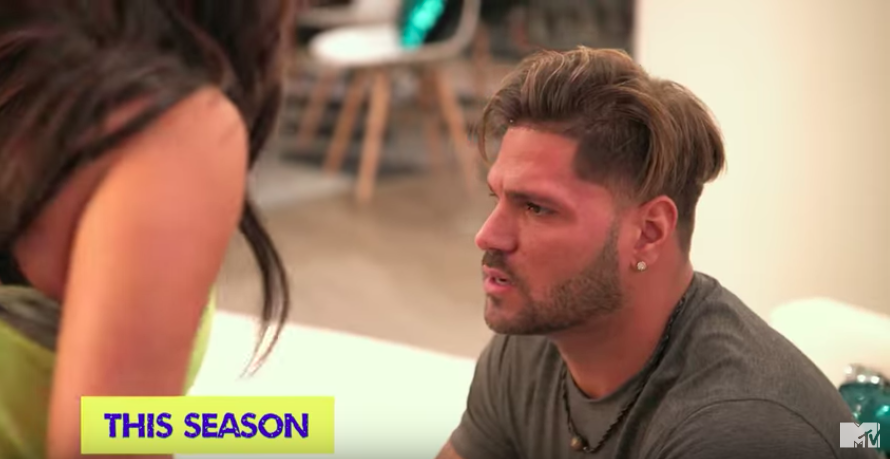 Harley replies, "'Cause you're a fucking psychopath."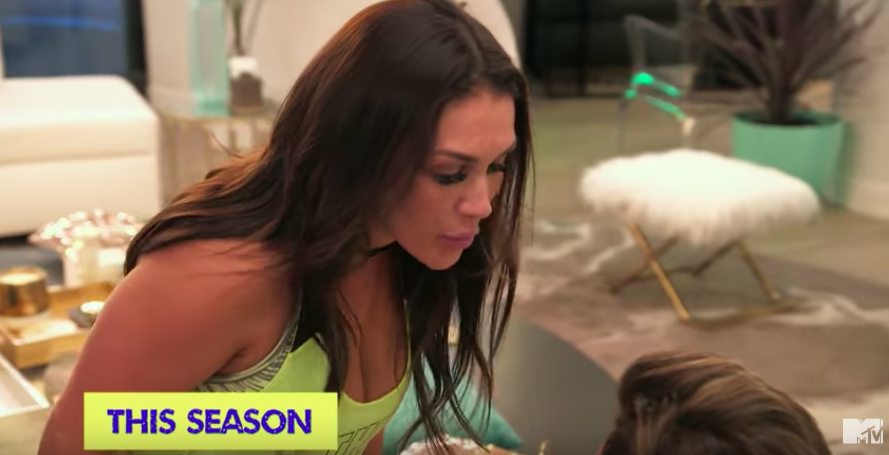 Harley seems to then push Ortiz-Magro, and there are bleeped-out words before the camera goes dark.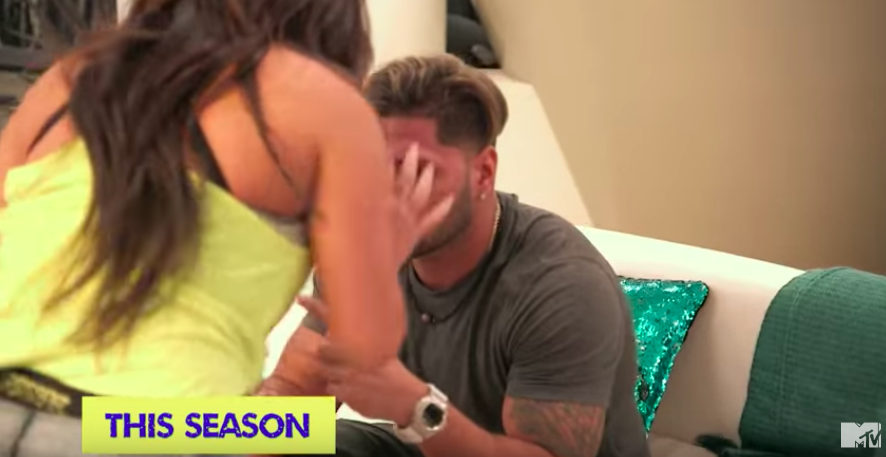 As recently as four days ago, Ortiz-Magro and Harley posted photos together in Puerto Rico.
But it looks like this season of Jersey Shore: Family Vacation will show viewers some of the drama that went down between the couple before they patched things up.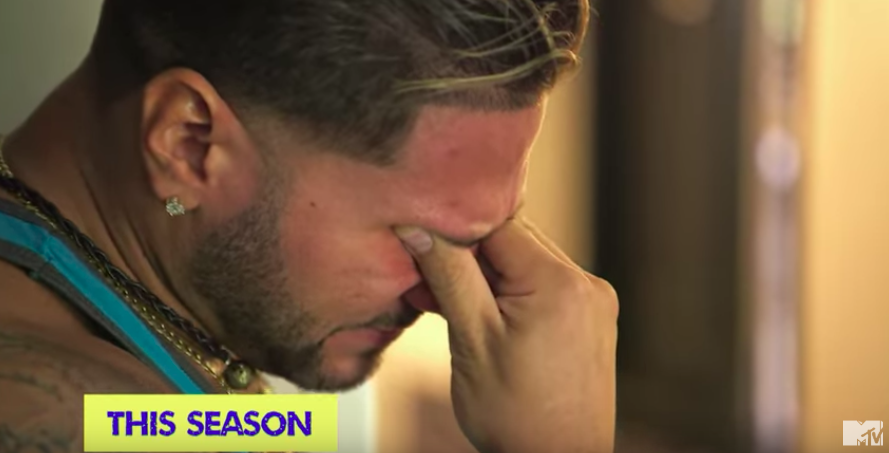 CORRECTION
Ronnie Ortiz-Magro's name was misstated in an earlier version of this post.