Exclusive: Three More Women Are Accusing Jeremy Piven Of Sexual Misconduct
Three more women shared their stories about the Entourage actor with BuzzFeed News, bringing the total number of public accusations of sexual misconduct against him to eight. Piven has denied all the allegations and previously took a polygraph test to prove his innocence.
Three more women are coming forward with allegations of sexual misconduct or inappropriate behavior dating back decades against former Entourage star Jeremy Piven after the actor vehemently denied similar claims from three other women in a November story by BuzzFeed News.
In 1985, a background actor said Piven followed her into a trailer on the set of a film and pinned her down on a couch. In 1996, a background extra on the set of Ellen said a romantic encounter with Piven turned physically aggressive and left her feeling threatened, after he exposed himself to her in his Los Angeles home. Another woman said the actor pushed her against the wall in a Montreal hotel room around 1994 and tried to force himself on her.
BuzzFeed News also spoke to eight people who said the women shared their stories with them either at the time or in the years since.
With these new accusers, the number of women making public allegations of sexual misconduct against Piven now stands at eight.
As he did in November's story, Piven vehemently denied all the women's claims in this article, with his lawyers describing them as "works of fiction" and this story as being "conjured up in an opportunistic effort to capitalize on the current media storm in order to obtain attention and/or money."
His attorneys noted that he previously provided BuzzFeed News with the results of a polygraph test, which the examiner said he had passed, in which Piven said he'd never grabbed a woman's genitals without her consent or used force to take sexual advantage of a woman.
In a written statement for this story, Piven said, "These allegations, which in one case goes back more than 30 years and the two others more than 20 years ago, are false. As evidenced by the lie detector test I took and passed, I have never forced myself on anyone, nor have I ever exposed myself or restrained anyone against their will. To the contrary, if any woman ever said no, I stopped."
Piven's lawyers threatened legal action against BuzzFeed News over this story, as they did previously with our November report. Shortly before the publication of that piece, Piven also praised the reporters for their "due diligence."
All three women who spoke to BuzzFeed News for this story, in multiple exchanges over the course of two months, said they felt compelled to share their experiences because they were frustrated with Piven's past denials.
"For him to deny it, that infuriates me," said one of the women, Susan McCain Olson. "Does it suck that it happened? Yes. Did it ruin my life? No. But he did it."
In the months before she started her senior year of high school in 1985, McCain Olson landed what she thought was the coolest summer job in the Chicago suburb of Glen Ellyn: being an extra on the set of a movie. Lucas (1986) starred Charlie Sheen, Winona Ryder, Kerri Green, the late Corey Haim, and Jeremy Piven, then 17, in his first film role. According to McCain Olson, the environment on set was casual and members of the cast and crew were friendly with extras. She said she even attended the wrap party at the conclusion of filming.

"At one point, in fact, I remember the director was afraid to put me in any more scenes as an extra because it would look weird that we were in the movie and didn't have lines," she said.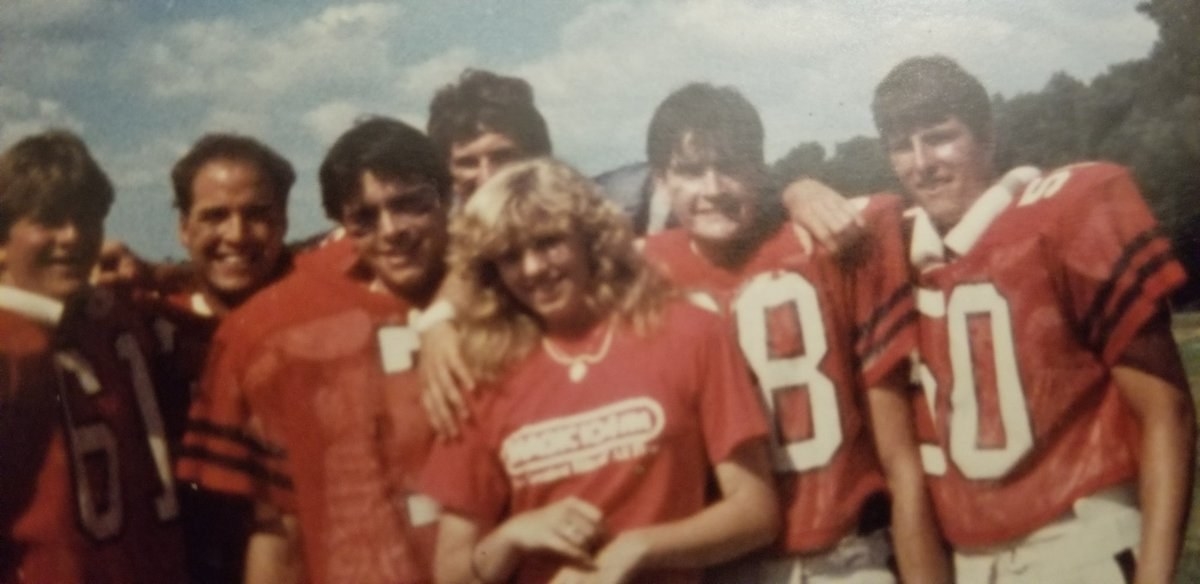 One day on set, McCain Olson went into someone else's trailer to retrieve something for them, which she said was "not an unusual thing to happen." That's when she said Jeremy Piven followed her into the trailer, pinned her down on the sofa, climbed on top of her, and started to kiss her. She said he then tried to reach down her shorts and feel up her shirt.
"At one point I kind of was like, 'This is it, this is where I'm going to get raped,'" McCain Olson, now 51, told BuzzFeed News. "I kept trying to push him away. I was like, 'No, get off me.'"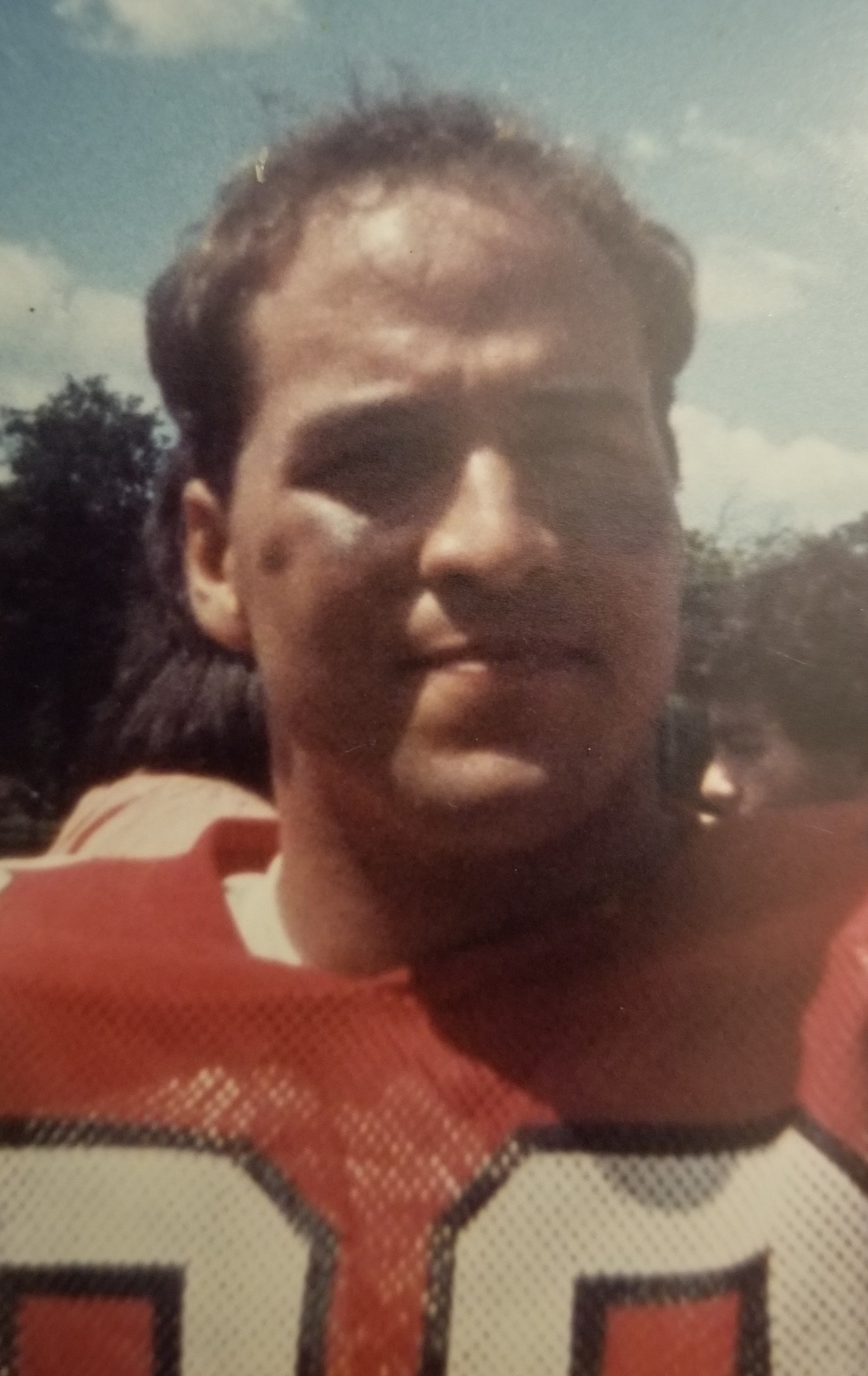 McCain Olson said she was eventually able to push Piven off her and leave the trailer. Shaken, she said she was afraid to tell anyone else on set because she was "just an extra" and did not want to lose her job or cause a problem as Piven didn't "bother" her again.
"I saw him around after because we were on the same set but he never spoke to me," she said.
Laura Loftus, a childhood friend of McCain Olson's, told BuzzFeed News that McCain Olson called her after the incident occurred in 1985 and told her what Piven did. Another friend, who asked to remain anonymous, also told BuzzFeed News that McCain Olson brought the incident up to her when they first became friends about 15 years ago. Another close friend, who also asked to remain anonymous, told BuzzFeed News that McCain Olson told her about the incident three years ago when sexual assault allegations against Bill Cosby were reported. Anthony Chandler, McCain Olson's fiancé, said that she told him what happened about two years ago after they decided to get more serious in their relationship.
While McCain Olson told people in her private life about the incident, she also said that she didn't publicly discuss what Piven did to her as she felt the culture around how women dealt with sexual harassment was vastly different in the 1980s. She said it was "almost expected you'd have to fight somebody off" at some point, and that she didn't have the language or understanding to describe the incident.
"In those days, sexual assault was rape and I was like, 'Well, he didn't rape me,'" McCain Olson said. "I didn't talk much about it at all just because I guess it was embarrassing. Who was going to believe me?"
A few years later, another woman encountered Piven in Montreal. This woman, an executive for a prominent international organization who asked not to be identified, told BuzzFeed News that she met Piven while he was filming in the Canadian city. (The woman could not recall the exact date but said it was around 1994; Piven had been in the city to film Dr. Jekyll and Ms. Hyde, which was released in 1995)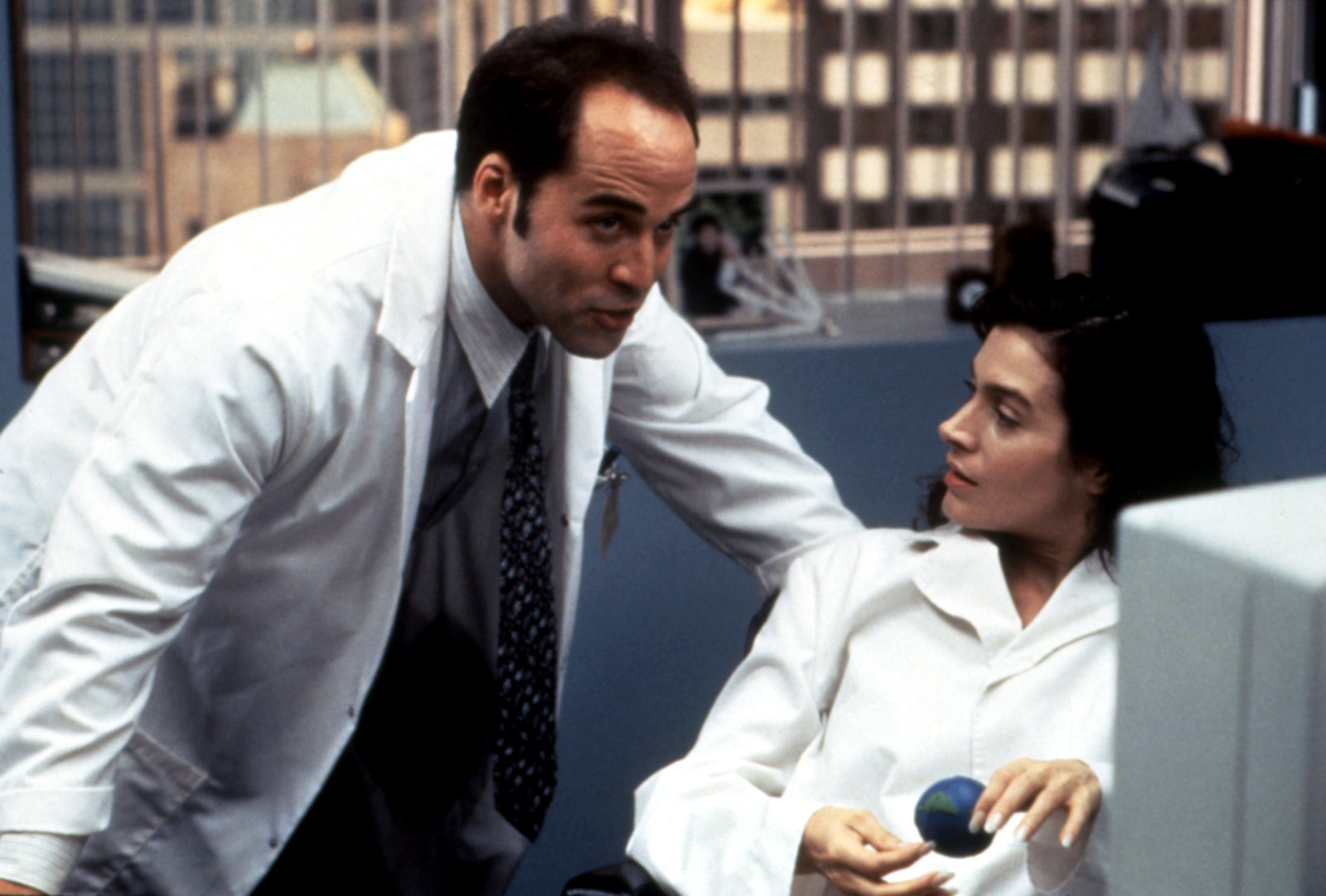 The woman, who's now 46, said she met Piven at a hair salon in which she was working at the time and agreed to show him around town, but made it clear she wasn't romantically interested in him. Piven told her to meet him at his hotel, but when she arrived she was told by the front desk to go up to his room because he wasn't ready. She said she didn't think much of it because "he was a nice enough guy." (Piven specifically denied ever meeting any woman in a Montreal hair salon or inviting her to his hotel).
When she went inside, she said Piven suddenly pinned her against the wall by grabbing her shoulders and arms while he tried to kiss her. She was able to push him off her and demanded to know what he was doing. She said he asked her what she came up to his room for.
She opened the door and left. "I didn't want to stick around to find out what else was going to happen," the woman said.
"As a woman … you deal with this kind of thing all the time. But this was a little more violent than the other things that have happened to me."
"I guess he thinks he's this actor and he can do whatever the hell he wants to people," she continued. "As a woman … you deal with this kind of thing all the time. But this was a little more violent than the other things that have happened to me. To have somebody force themselves on you like that — it made me feel very uncomfortable and grossed out."
A longtime friend of the executive told BuzzFeed News that she called her soon after she left the hotel room and told her what happened. "It was fresh, because she was really upset," the friend said. Another longtime friend of the woman accusing Piven said that she told him of the incident about 10 years ago when he told her he'd been binge-watching Entourage.
In February 1996, Diane Gonzalez was an extra on the set of the sitcom, Ellen, where she met Jeremy Piven, who played the role of Ellen DeGeneres's cousin, Spence Kovak. But Gonzalez says that what started as a consensual romantic encounter between a TV star and an extra quickly turned physically aggressive and left her feeling threatened.
Gonzalez said she appeared as a background actor on Ellen three times and visited the set six times, since they would rehearse once before performing in front of a live audience. After the second night of filming, Gonzalez said Piven invited her to join him and other members of the cast and crew for drinks. When the gathering ended, Gonzalez said Piven asked her to follow him to his house. As he walked her to her car so she could follow him home, he kissed her on the sidewalk. "I was taken aback, but I kind of just went with it," she said.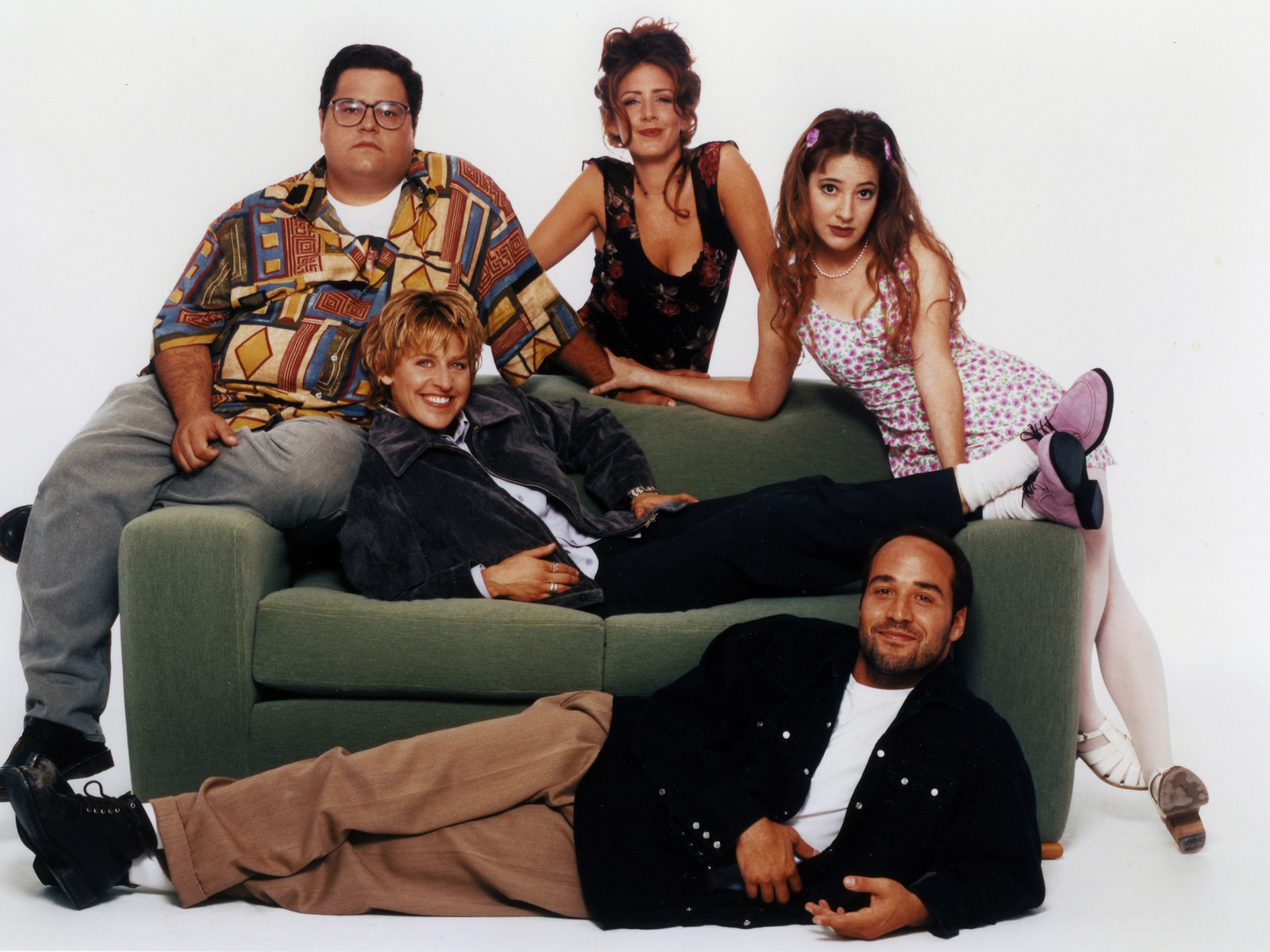 When they arrived at his home, Piven gave Gonzalez a tour. After staring at pictures on his refrigerator as they chatted, she was shocked when she turned around to face him, only to see his pants were down and he was completely exposed. "I really was surprised … I guess I was naive and I just didn't have sex on the brain," Gonzalez said. "I kind of just laughed it off … and then quickly thought, 'What am I doing? This could go really wrong. So, just kind of play it cool.'"
According to Gonzalez, Piven then grabbed her and started to kiss her again, before picking her up, wrapping her legs around his waist, and taking her into his bedroom. When they got to his bedroom, Gonzalez said he tossed her on his bed, straddled himself on top of her, pinned her arms behind her head, and kissed her.
As Piven grew more forceful, Gonzalez became uneasy and repeatedly tried to push him to the side, telling him she wanted to go home.
"The kissing was very intense and at this point his penis is still exposed, so that's when I … [thought], 'No, no, this isn't right,'" Gonzalez said. "I was just starting to get very cautious to how I was going to react to this."
"What I was saying out loud was, 'I think it's time for me to go. I should go now,'" she said.
"I think the threat was just how aggressive and how strong he became as he was holding me down. I just didn't want it to get any worse," Gonzalez said. "I just kept telling myself, 'Well, you're alone, nobody knows where I'm at.' It's not like I told anybody I'm going to follow him home, so I kept telling myself, 'Okay, you gotta play this smart now.'"
"I think the threat was just how aggressive and how strong he became as he was holding me down. I just didn't want it to get any worse."
She said Piven also tried to unbutton her pants but she squirmed away. "I was trying to be somewhat playful and not freak out because I was alone, of course, and I was just surprised at how quickly things were advancing," Gonzalez said. "So I kept saying, 'Okay, you know what, I think I need to go, it's best that I leave.' But he kept resisting."
Gonzalez said she was finally able to wriggle her body away from Piven, purposefully falling off the bed in order to get away. She then told him she "really needed to go." That's when she said the actor started to belittle her and told her to leave.
She said he was "very condescending, very belittling" and asked why she bothered to follow him home. "I'm just thankful I kind of got out there when I did," she said.
A longtime friend of Gonzalez's also said she told her about the incident around the time that it happened. "I've heard the story numerous times," the friend said. John Foley, Gonzalez's partner, told BuzzFeed News that she shared her experience with him when they first met two years ago.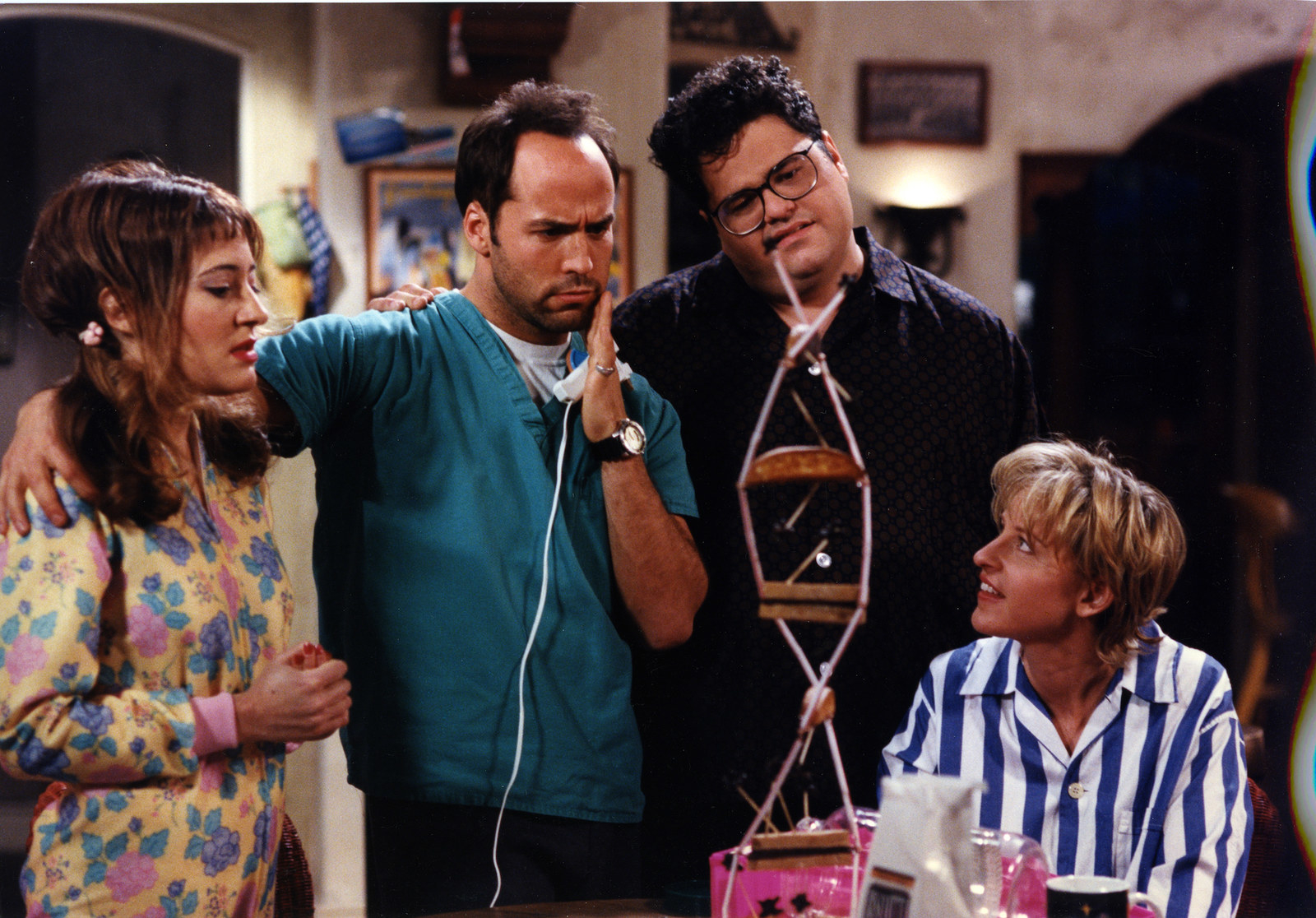 Piven's lawyers said that "any interaction that may have occurred between [Piven and Gonzalez], if any, was a consensual encounter."
In his written statement, Piven said, "Some of the assertions, as related to be by BuzzFeed, are not even physically possible. As one example, there is a claim that I grabbed the woman, started to kiss her, picked her up, and wrapped her legs around my waist. It is hard to understand how someone could hold a woman and at the same time wrap both of her legs around his waist without the consent of the woman."
Gonzalez told BuzzFeed News it took years for her to fully come to terms with her encounter with Piven. "The way I explained it at the time was like, 'Oh, things got a little out of control.' But now as an older person looking back, that could've been really bad," she said. "I just want him to be accountable for what he did."
Like the rest of the women who spoke to BuzzFeed News for this story, the executive for the international organization emphasized that she chose to come forward with her story when she read Piven's denials: "I was like, 'you would never force yourself on a woman?' Yes, you would, because you did that to me."