But while blockbuster comedy Girls Trip and the film's breakout star Tiffany Haddish were both rumored to be in contention for nominations, both were overlooked by the Hollywood Foreign Press Association, the group behind the Globes.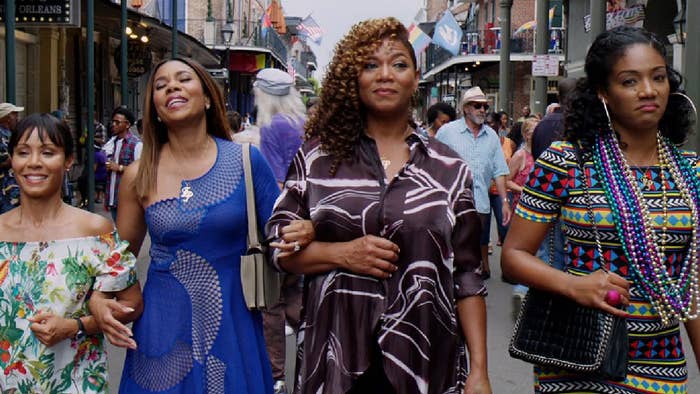 On Monday, Girls Trip actor Jada Pinkett Smith tweeted that she was biting her tongue on why her costar was passed over for a nomination.
But then on Tuesday, she let her thoughts be known, accusing the HFPA of refusing to even watch Girls Trip.
Pinkett Smith tweeted that Haddish "was hands down the funniest person on screen in 2017," and asked what more her film needed to do in order to get a screening.
Pinkett Smith said that Haddish had been asked to present at the 2018 ceremony, but said the system was "antiquated."
"Hollywood has systems in place that must learn to expand its concepts of race, gender equality and inclusion in regard to its perceptions of art across the board," she wrote, referring to the exclusion of Kumail Nanjiani's film The Big Sick and the categorization of Get Out as a comedy.
"It's all about growth," Pinkett Smith tweeted, calling for change.