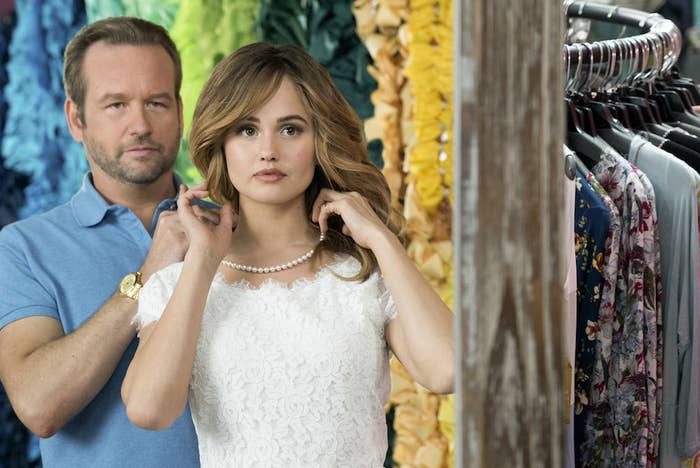 The creator of Insatiable, the new Netflix show that's been blasted by critics for what they say is its fat-shaming, is defending her series as a satirical work that seeks to make viewers "uncomfortable" by challenging political correctness and "censorship."
Lauren Gussis told BuzzFeed News that she was surprised by the immense backlash the show received when a trailer dropped in July showcasing the story of a plus-size teenage girl who loses 70 pounds and then seeks revenge on her former bullies.
"I was surprised that people were judging an entire show that hadn't yet aired based on a minute and 30 seconds," Gussis said. "But I'm not surprised because it's a sensitive topic and people have feelings about it. I have so many feelings about it. Like, I am furious about all these issues."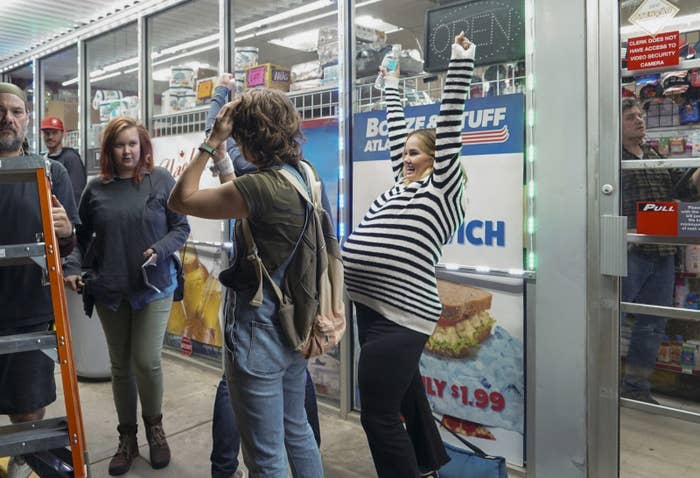 In Insatiable, Debby Ryan sports a fat suit in order to play Patty, a high school student whose mouth is wired shut after she gets punched in the face by a homeless man who is trying to steal her candy bar. Patty (who's also referred to as "Fatty Patty" by bullies) loses a lot of weight and transforms into a conventionally beautiful teenager. Viewers follow Patty as she struggles with an eating disorder after losing the weight but also as she seeks revenge on the people who have wronged her, even by way of murder.
Critics have not been kind to the show, calling Insatiable fatphobic, "a bloated mess," and "lazy, dull, and insulting." The AV Club also published a review titled "Insatiable's best joke is on anyone who watches the whole thing."
Gussis said that her intention was to use satire in comedy as a way to address "a lot of really sensitive issues ... in a way that isn't necessarily the way that you 'should' talk about them."
"I think that 'should' is a really dangerous word in art because I think the second you start telling people 'should,' we're right on the border of censorship," she said.
"There are conversations that go on that people feel like in their public life they have to talk one way and in their private life they talk another way, and we never see the full truth," Gussis continued. "The goal here is to say the things that maybe make us uncomfortable."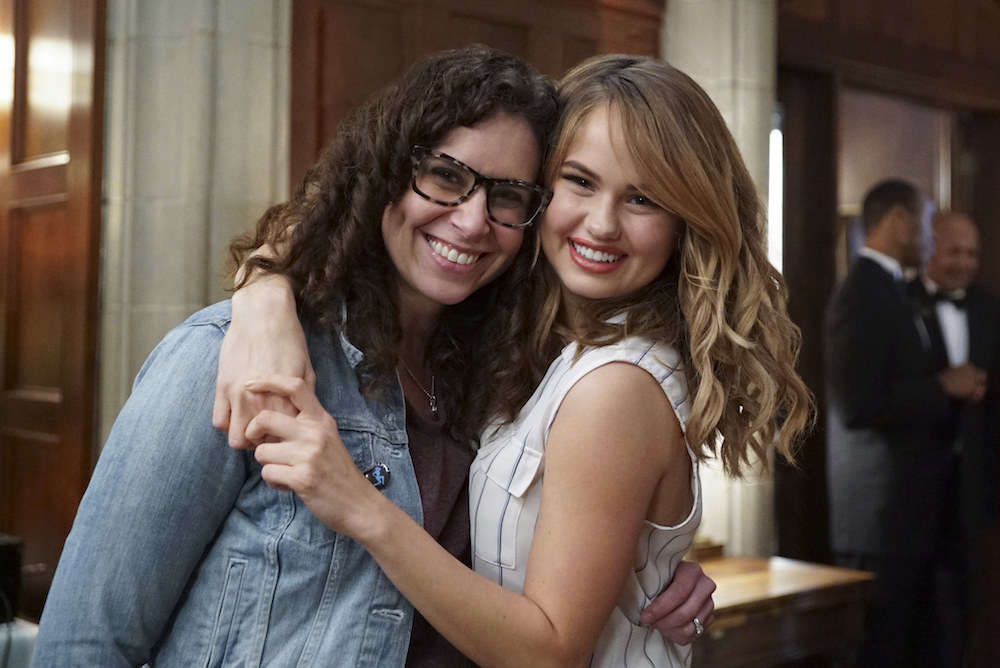 The weight loss storyline in Insatiable, which was originally bought by the CW but found a home on Netflix when the pilot didn't get picked up, isn't likely to be the only thing that makes some viewers uncomfortable.
The show also follows Bob Armstrong (Dallas Roberts), a lawyer by day and beauty pageant coach by night who is falsely accused of molesting a minor. The mother who makes the false accusation, Regina Sinclair (Arden Myrin), also has a sexual relationship with Armstrong's teenage son, Brick (Michael Provost).
The show features a number of jokes about statutory rape and molestation, but Gussis said she wasn't "making light" of the issue.

"It's functioning exactly the way that I said in terms of satire: It's airing out that dark thing that we're all thinking that nobody's going to say," she said.
The backlash to Insatiable comes after the cancellation of the Heathers reboot back in June, another satirical TV show about teens. At the time, Viacom said it was trying to find a new home for Heathers because the network wasn't comfortable airing a show that had violence, suicide, and guns in high school after the Parkland school shooting.
Gussis said that while some people might not be ready for satirical comedies that deal with the issues tackled on Insatiable, she sees it as "an opportunity for both sides of any issue" to "come together in a way that's slightly less threatening and lower stakes because it's a comedy as opposed to a political discussion."
"Do I think there's a place in culture to tell satire? I grew up on that stuff. That's how I learned to tell stories," Gussis said. "So I hope to god we still live in a world where that's possible because I wouldn't have gotten through the day without it."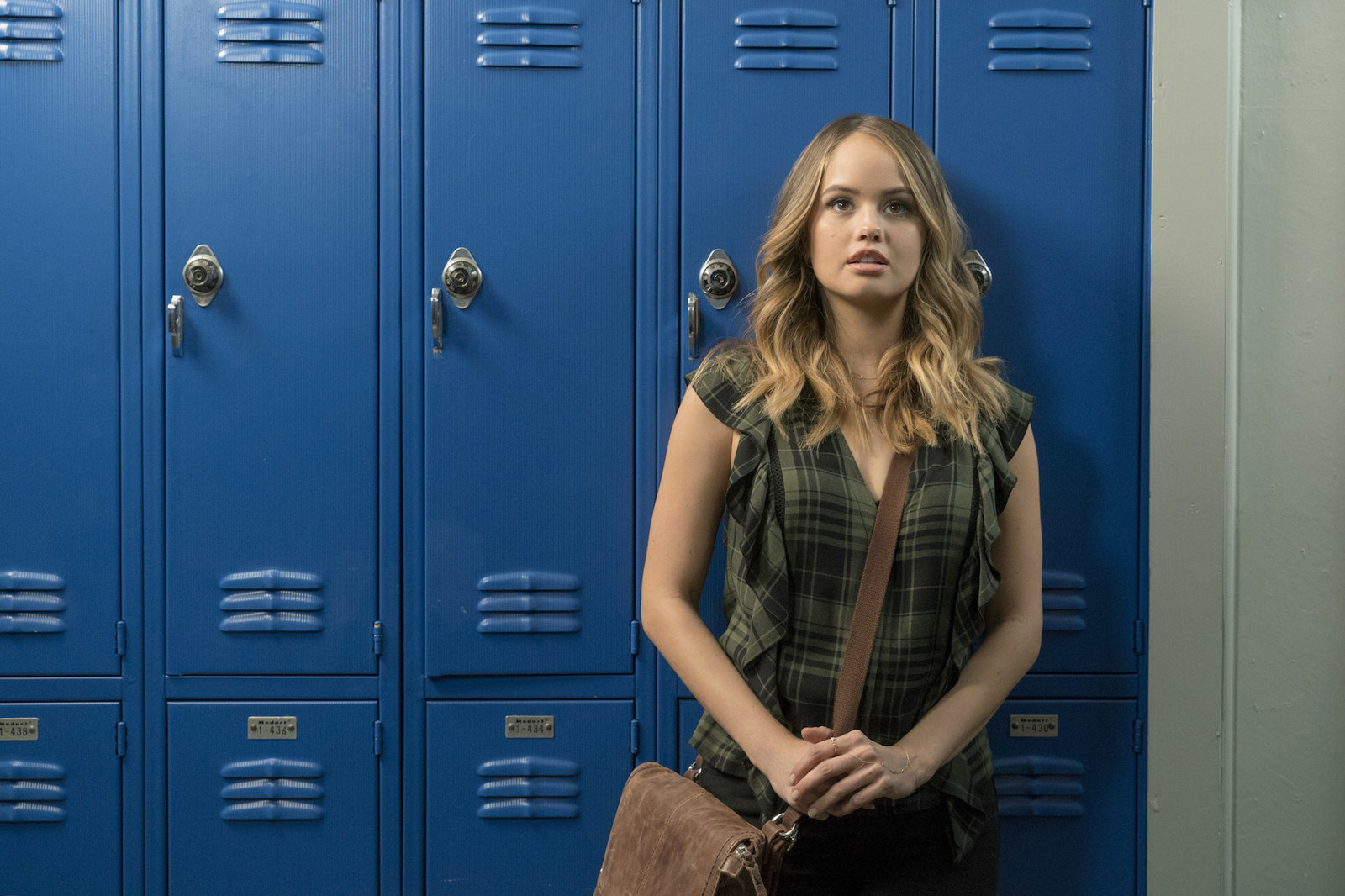 Gussis revealed many of the show's plotlines — from struggling with an eating disorder to coming to terms with one's sexuality — are drawn from her own experiences and struggles. "It was basically a way to create a bunch of avatars out in the world of all of the issues I've dealt with," Gussis said. "It's my right and my obligation as an artist to tell my story and my truth, and it's disingenuous for me to tell any story other than that one."
The showrunner — who's worked on Dexter, Once Upon a Time, and a Ryan Murphy pilot that never got picked up for series — hoped that "by putting my pain out there, I would cause a connection and make someone less alone."
"People totally have the right to not watch it if they feel like it's not the right thing for them. But I think there is a place for it for some people," Gussis said. "My hope is that people will look at the show and identify, but if they identify as someone who also doesn't get the show, then they also get to know themselves better. And that's great."