On Tuesday, Ben Affleck released a statement in response to the sexual harassment and sexual assault allegations against Hollywood producer Harvey Weinstein.
"I am saddened and angry that a man who I worked with used his position of power to intimidate, sexually harass and manipulate many women over decades," Affleck wrote. "The additional allegations of assault that I read this morning made me sick. This is completely unacceptable."
Actor Rose McGowan — who, according to the New York Times investigation, reached a settlement with Weinstein regarding "an episode" between them in a hotel room in 1997 — has been very vocal about the producer. In response to Affleck, she tweeted: "Fuck off."
McGowan also insinuated that Affleck knew about Weinstein's behavior toward women.
McGowan's tweets — as well as Affleck's silence about the sexual misconduct and harassment allegations against his brother, Casey Affleck — caused some people to take issue with his statement about Weinstein.
It also started a conversation about Affleck's general treatment of women. Twitter user @ShaniceBrim tweeted that Affleck "grabbed Hilarie Burton's breasts on TRL once. Everyone forgot though."
Burton, who was a TRL VJ at the time and later starred on One Tree Hill, responded on Twitter, saying, "I didn't forget."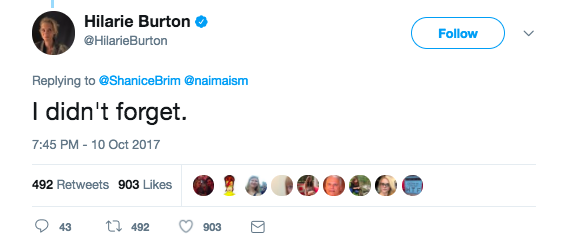 In a back-and-forth with @ShancieBrim, Burton also said, "Seriously, thank you for that. I was a kid."
Here's a video of the incident on TRL, which was shown as part of MTV's TRL Uncensored, a behind the scenes look at the series.
During their interview from the early 2000s, Affleck goes over to Burton and says, "Nice to see you," as he grabs her.
"Yeah, he pulled that move," Burton says afterwards through laughter. "That's his move, yeah," Affleck responds.
"He wraps his arm around me and comes over and tweaks my left boob," Burton says in a confessional-style interview about the moment. "I'm just like, 'What are you doing?'"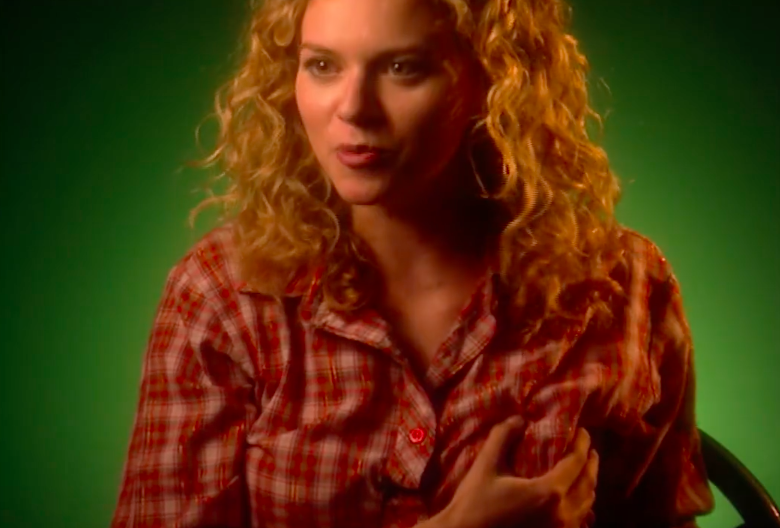 "Some girls like a good tweakage here and there. Um, I'd rather have a high five," she concludes.
On Twitter, Burton also shared a video of another portion of TRL Uncensored that shows Affleck asking her: "How old are you, 19?"
Along with the video, Burton tweeted: "Girls. I'm so impressed with you brave ones. I had to laugh back then so I wouldn't cry. Sending love."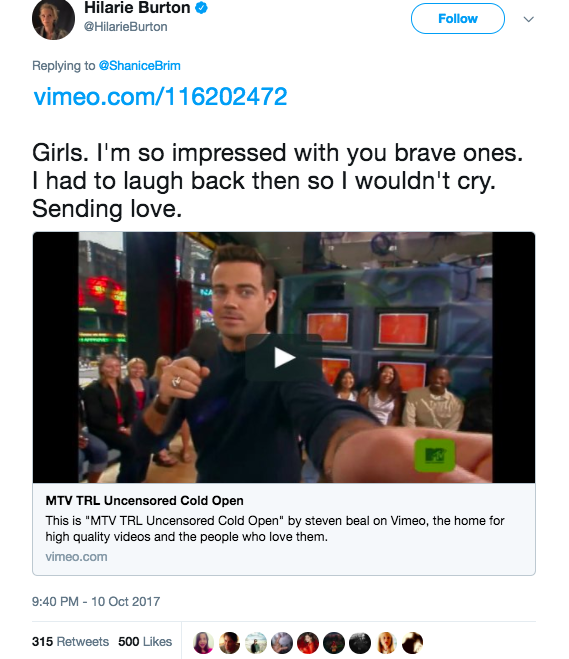 On Wednesday, Affleck tweeted an apology. "I acted inappropriately toward Ms. Burton and I sincerely apologize," he wrote.
BuzzFeed News has reached out to representatives for Affleck and MTV for a response, as well as to Burton for further information.
UPDATE
This post and headline have been updated with Affleck's apology to Burton.