Daenerys Targaryen's three dragons — Drogon, Rhaegal, and Viserion — have always been an important part of Game of Thrones.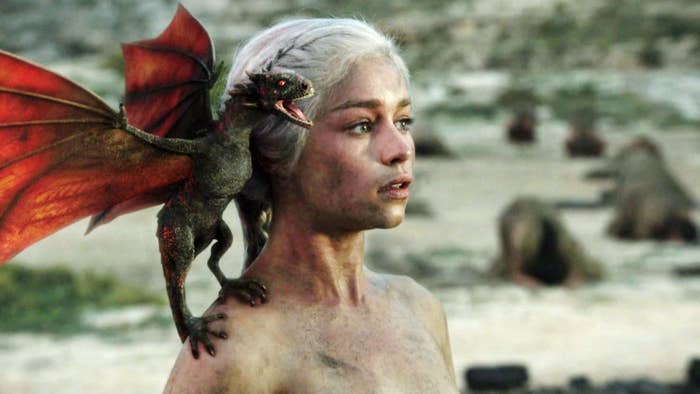 But recently in Season 7, Dany's dragons have played especially significant roles during battles with the Lannisters and the White Walkers, respectively.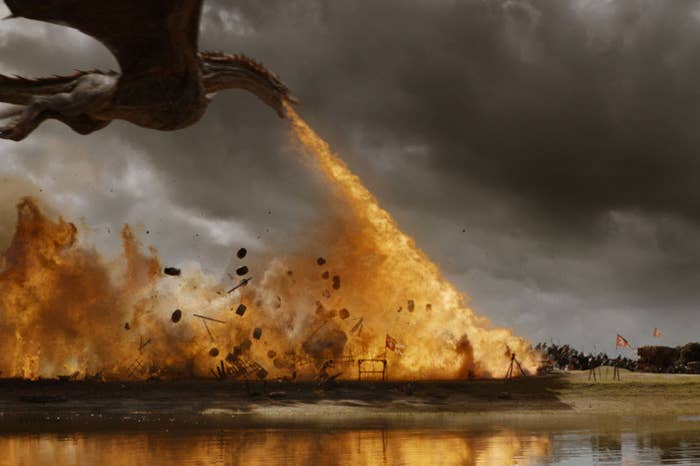 And let's just say they don't look anything like the onscreen versions.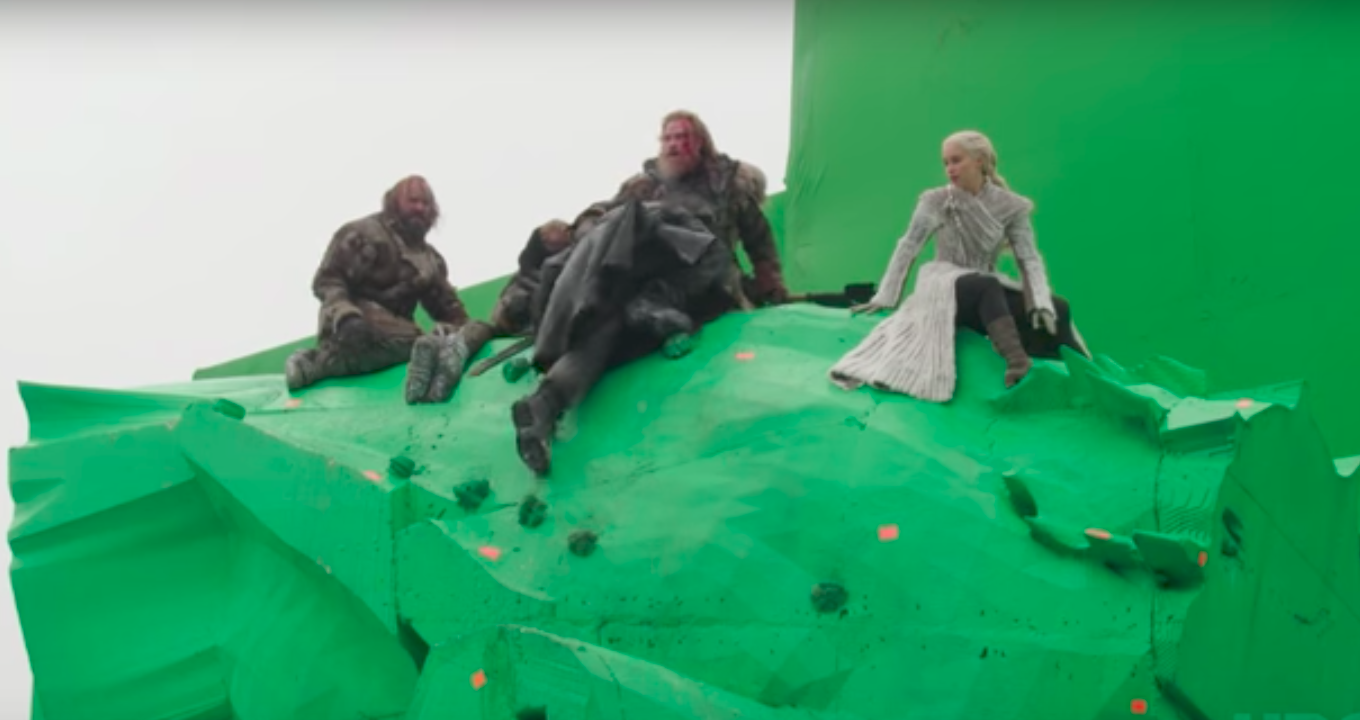 "We've modeled the dragon and then laser cut this full scale giant piece of polystyrene to create a section of the dragon's back that is living on the island at the frozen lake," visual effects producer Steve Kullback said.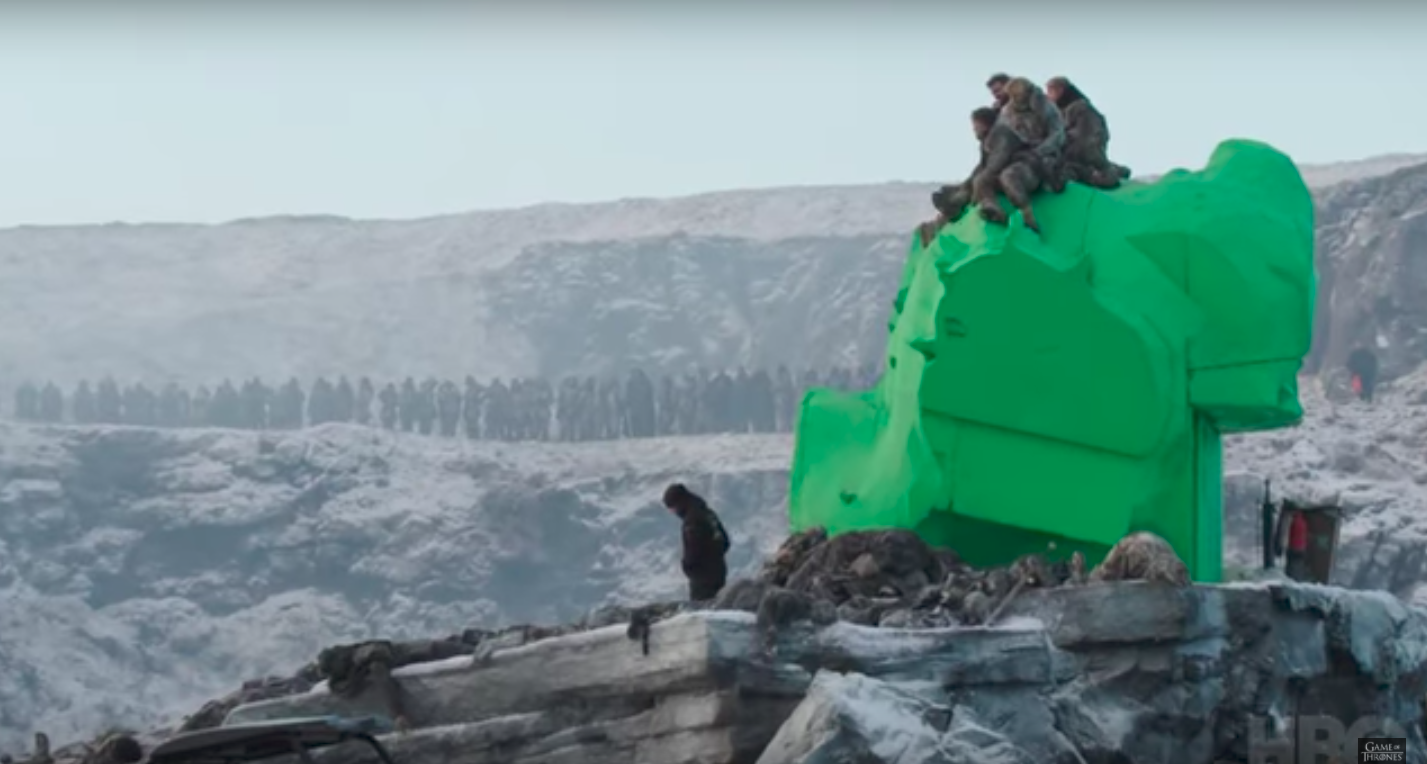 Here's what it looked like when The Hound, Ser Jorah, Tormund, and Beric climbed atop Daenerys's dragon when she came to rescue them north of the Wall.
And here's what it looked like behind the scenes when The Hound saved Jorah from slipping off the dragon in the air.
It's basically production magic, amiright?
"It's one thing to act in a room with somebody and to draw on ... your considerable resources as an actor," said D.B. Weiss, executive producer and creator of Game of Thrones.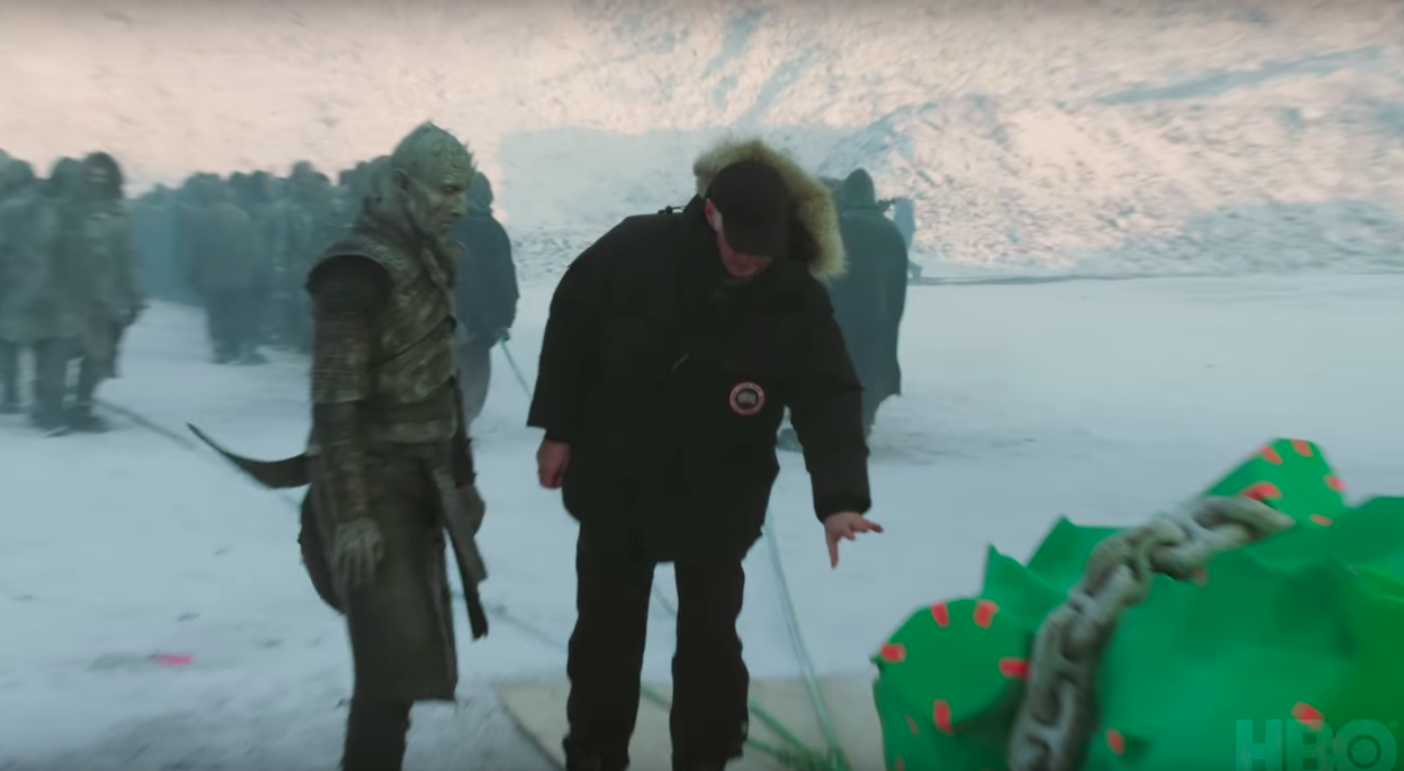 "It's another thing to have this situation. You're supposed to incorporate the same level of emotion, but you're in the most artificial environment you can possibly imagine."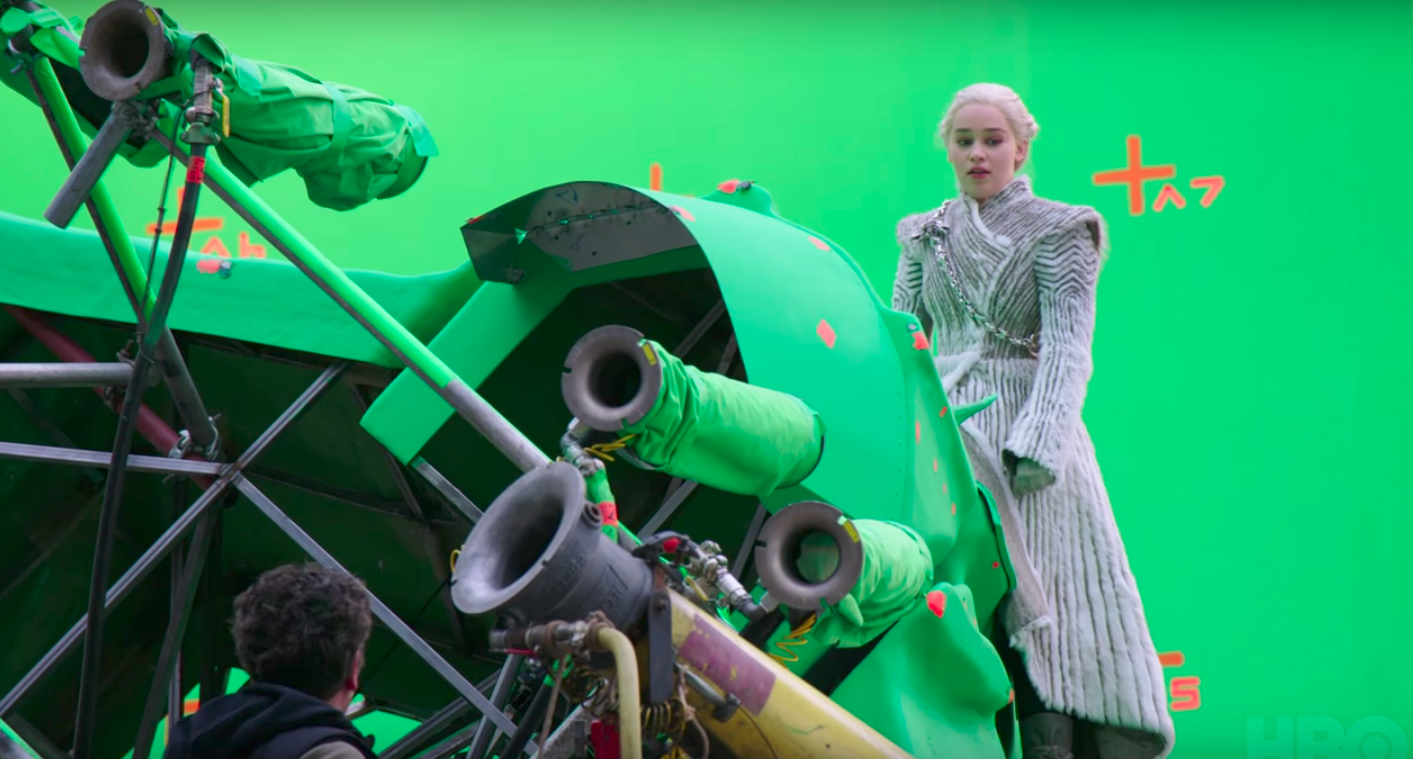 In the video, Emilia Clarke (who plays Daenerys) also explained how difficult it was to film on a fake dragon while trying to get into character.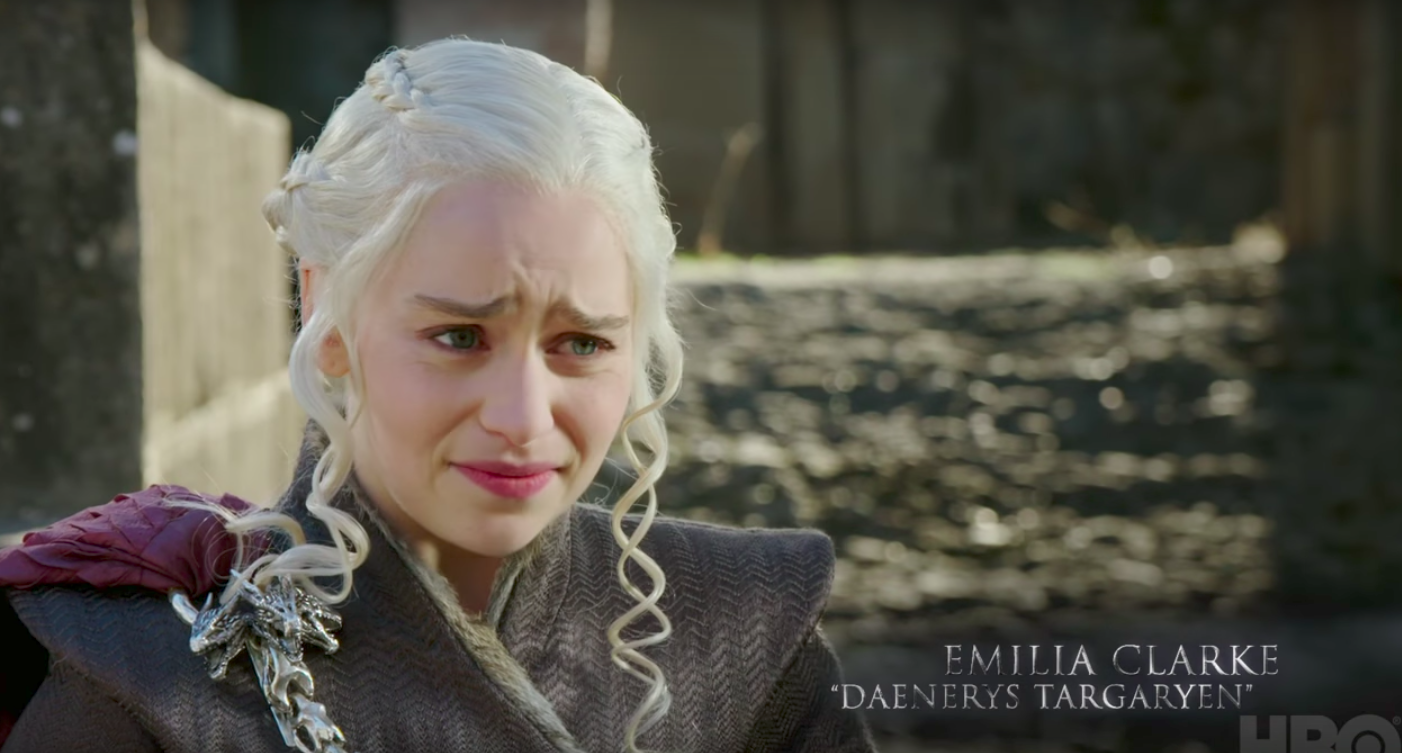 You know, the harder the challenge, the more I relish it. But this..." Clarke said.
"I've never flown on a dragon, and to just harness that power, can you even imagine?"
No, Emilia, we can't.