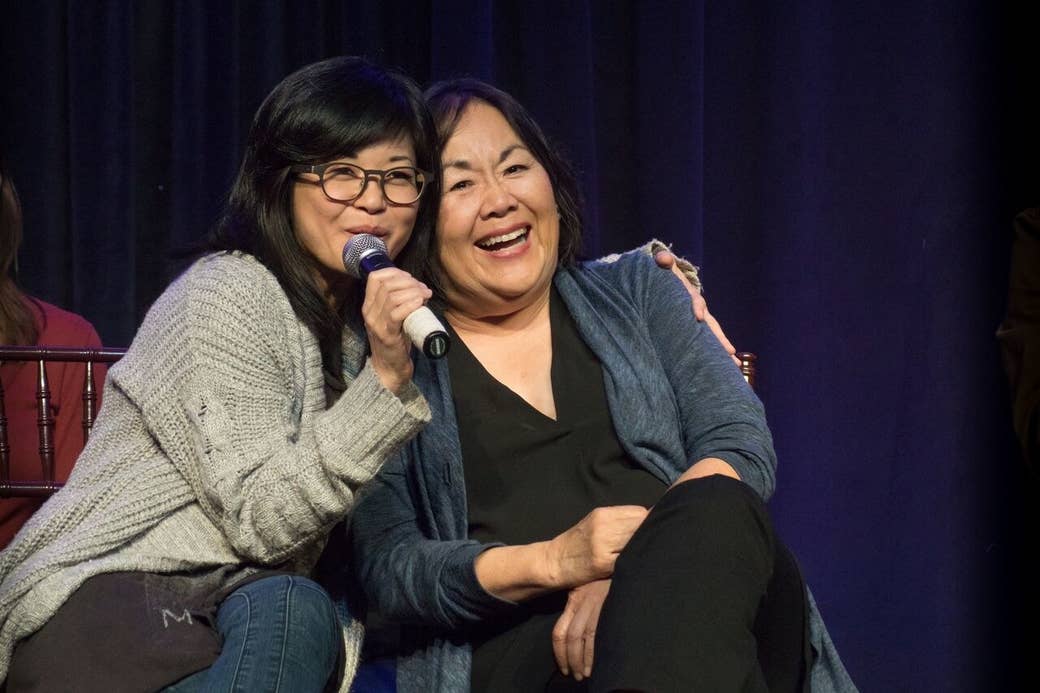 KENT, Connecticut — When Gilmore Girls first premiered on the WB in October of 2000, Lane Kim, portrayed by Keiko Agena, was one of the only young Asian-American characters on network TV. Her mom, Mrs. Kim (Emily Kuroda), was also a rarity: a Korean-born woman living in the otherwise very white fictional small town of Stars Hollow in Connecticut.
Gilmore Girls was sometimes applauded and sometimes criticized for its depiction of Asian-Americans, but in the 17 years since viewers were introduced to Lane and Mrs. Kim, conversations about Asian-American representation in Hollywood have gotten more pressing and heated. In May 2016, people used the hashtag #whitewashedOUT to express their feelings about Asian-American characters in film and television being replaced by white actors (most notably, Scarlett Johansson as the lead character in the live-action adaptation of Ghost in the Shell, a Japanese anime).
At the second annual Gilmore Girls Fan Fest in Kent, Connecticut, on Oct. 21, the topic of representation came up during a Q&A portion of a panel that included Agena and Kuroda. After noting that there still aren't enough Asian-Americans on television, one fan thanked Agena and Kuroda for being "two strong, beautiful, intelligent women" for her daughter to look up to. She then asked the actors if they looked up to any Asian-Americans on TV growing up.
"When I grew up, I looked at Caucasian people and I just thought that I was them, I think," Agena admitted. "I just related to their stories and they were my heroes because I didn't have that, and I didn't know that I missed it."

She continued: "I didn't understand that that was a thing until now because things are changing. We get very excited when we see people of color, and especially Asian-Americans, onscreen. It is very moving and I think it's events like this and it's comments like that that really bring home what it means, and I have a different appreciation of that now because of this [festival] and because of you making that comment."
Agena explained that not as many people watched Gilmore Girls when it first aired on the WB, so the recognition for the show's diversity felt like "a slow burn."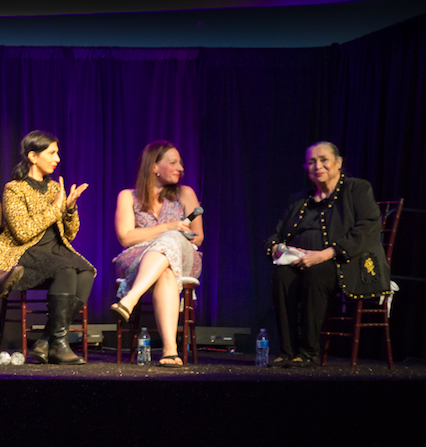 "For me, I sort of watched it grow in tiny little steps, and so I'm grateful to be a little part of the progression," she said.
Earlier on the panel, Rose Abdoo, who played Gypsy on Gilmore Girls, mentioned that she was thrilled to work with Liz Torres on the series because when she was younger, she looked up to the actor, who portrayed Miss Patty on Gilmore Girls.
"I used to sit on Saturday nights and I would watch All in the Family with my family," Abdoo said of the series that costarred Torres as Theresa. "We loved Sally [Struthers], of course, as Gloria, and I had a particular fondness for the upstairs neighbor, Theresa."
Abdoo, who grew up in Michigan, is of Lebanese and Dominican descent, while Torres is Puerto Rican. "You're one of my idols," Abdoo said to Torres, who was also on the panel. "I looked at you and thought, There's a lady with dark hair and big eyes on TV, and I wanted to be me because of you."