Here Are The 9 Books President Obama Bought On Small Business Saturday
Now we know what the Obamas will be reading his holiday season.
On Saturday, President Obama continued his tradition of shopping on Small Business Saturday at a local bookstore.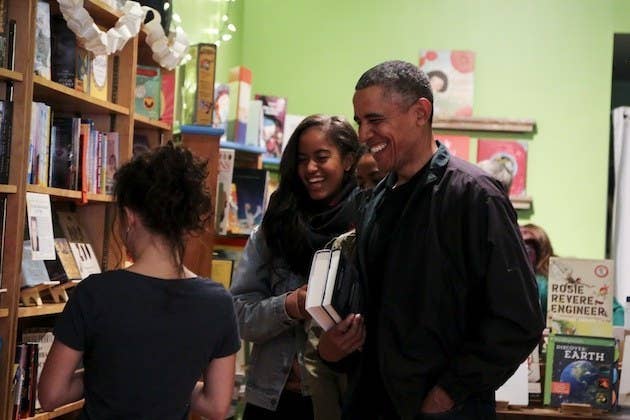 The FIrst Family went to Upshur Street Books in Washington D.C.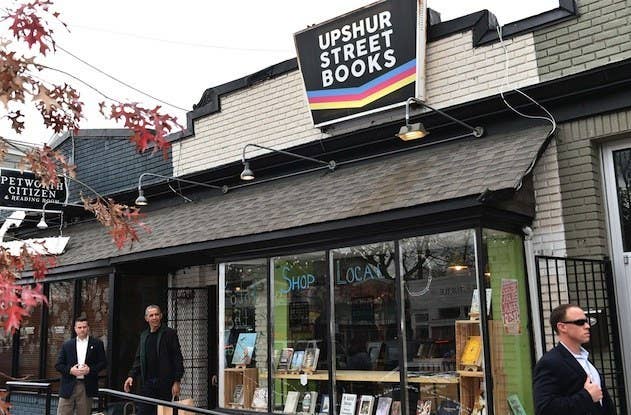 And that's where he, Sasha, and Malia picked up some new titles, just in time for the holidays.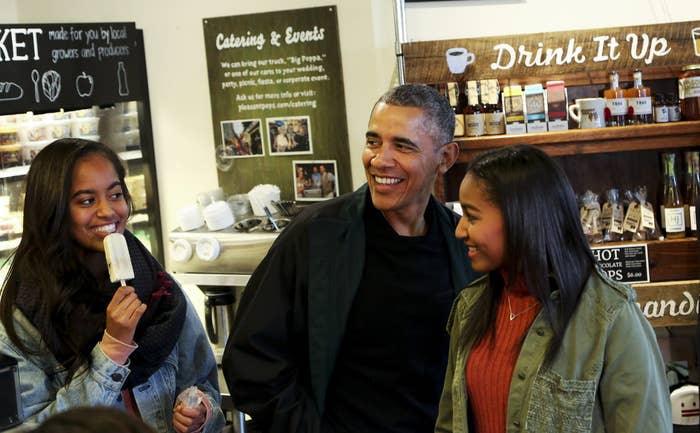 The president, he's just like us!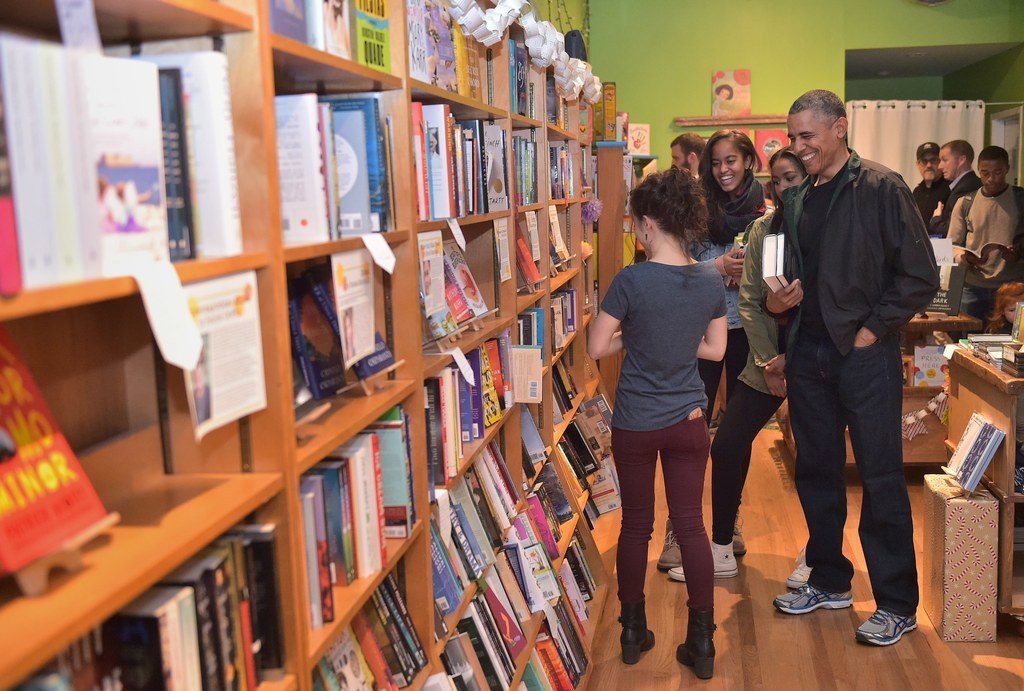 Here are all 9 books the Obamas brought home with them:
1.
Purity: A Novel by Jonathan Franzen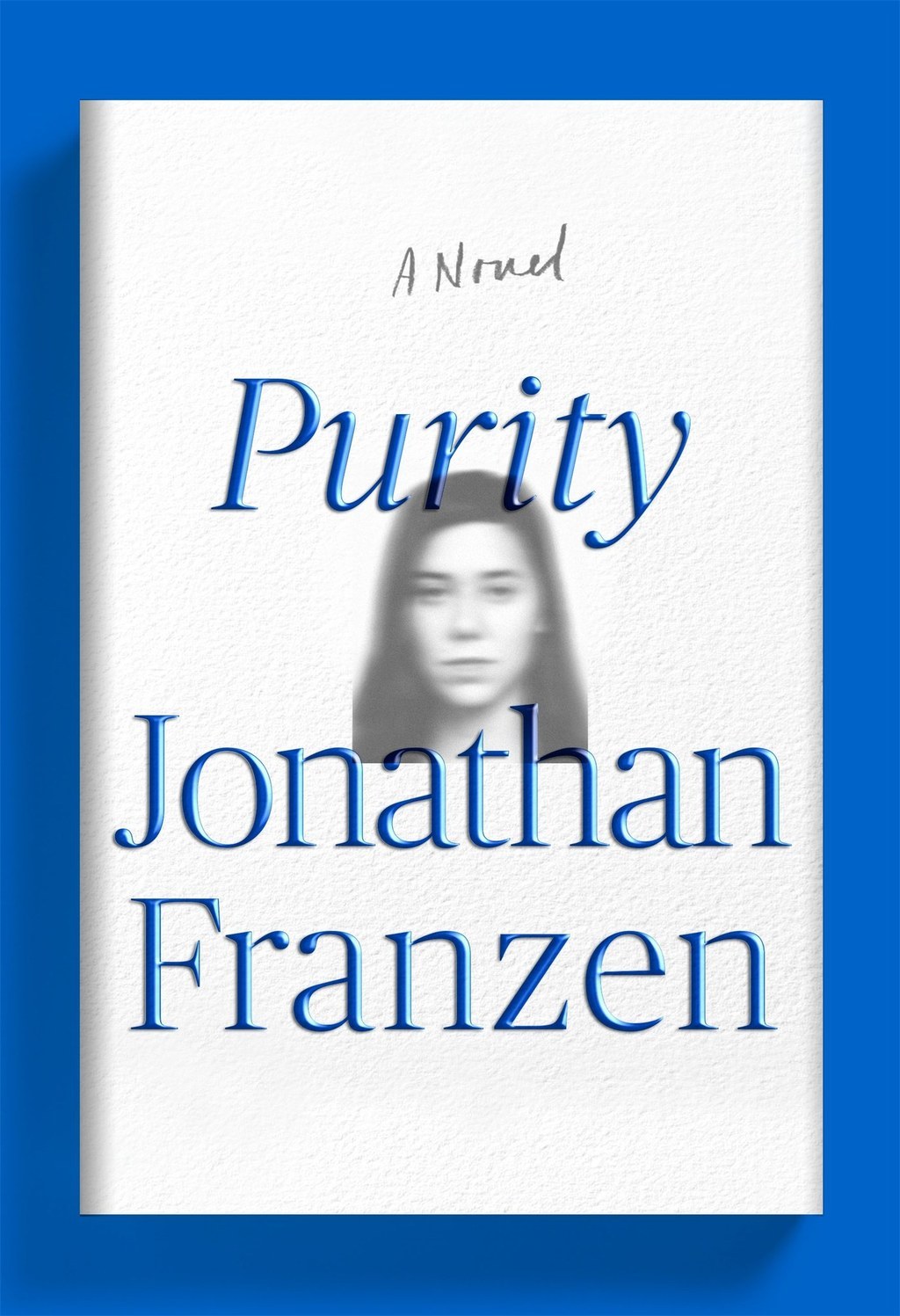 2.
Two Years Eight Months and Twenty-Eight Nights: A Novel by Salman Rushdie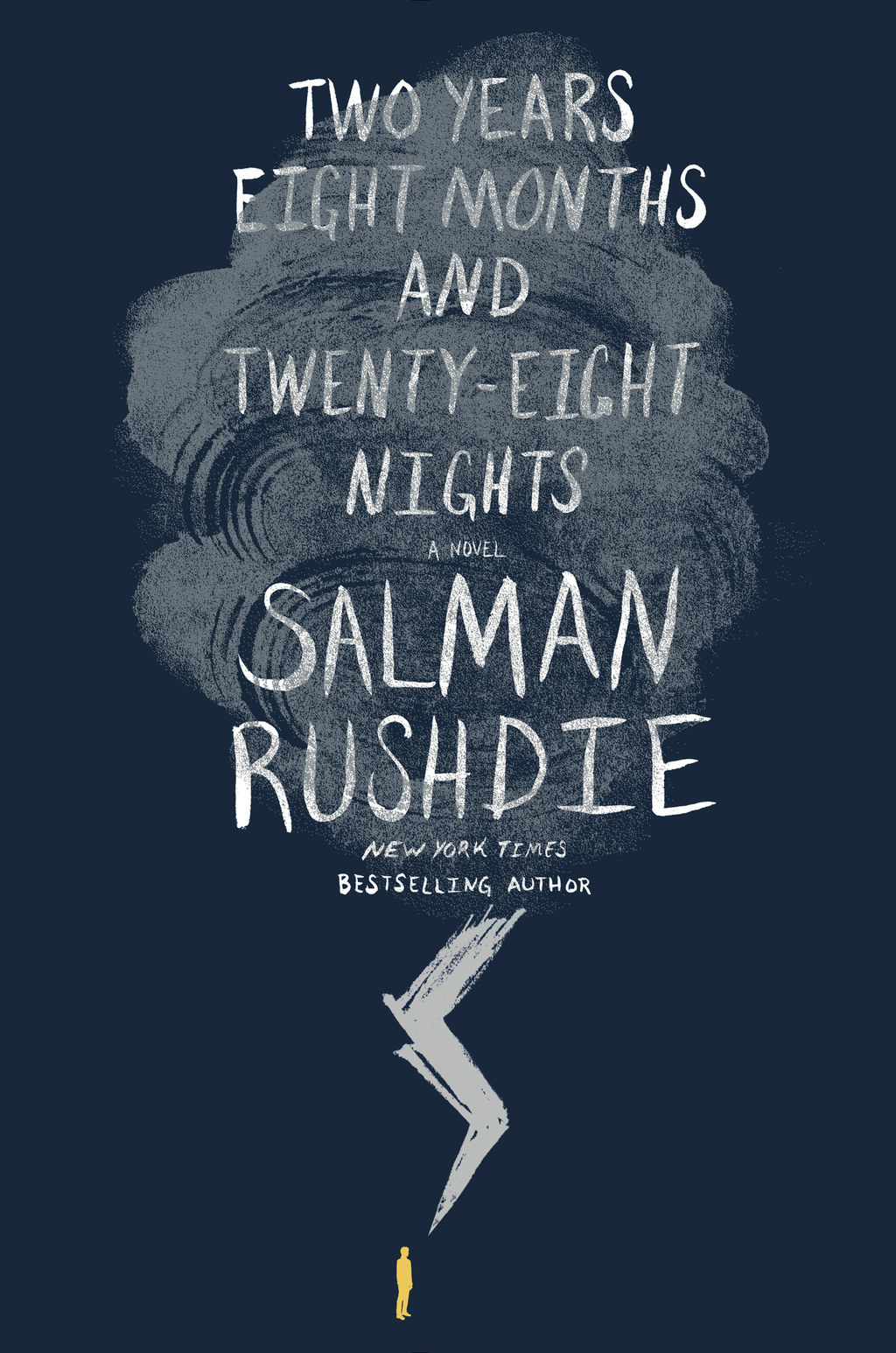 3.
Elske: A Novel of the Kingdom by Cynthia Voigt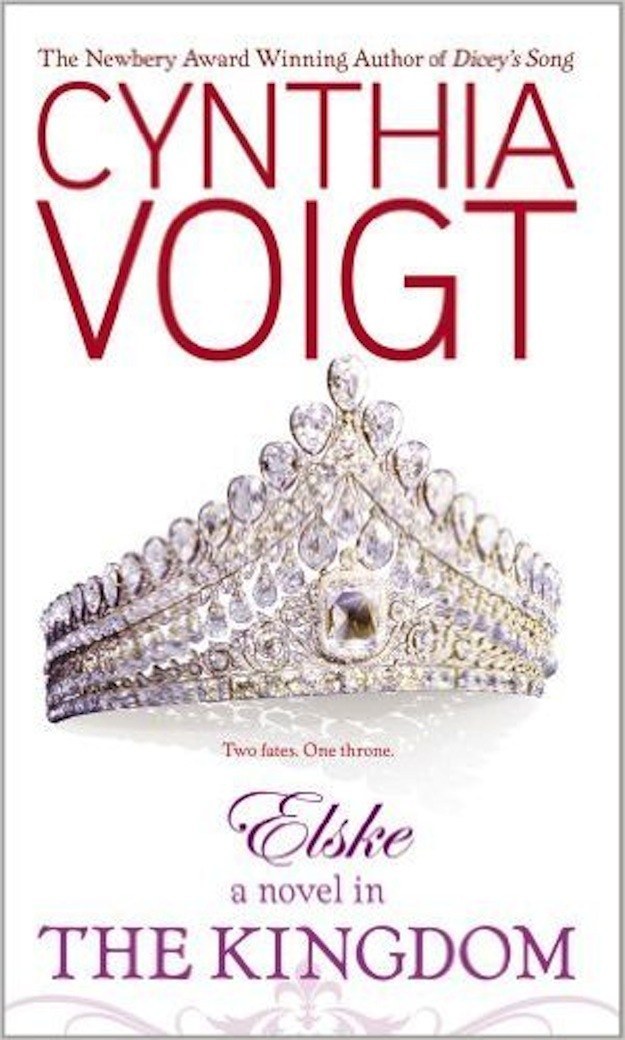 4.
On Fortune's Wheel by Cynthia Voigt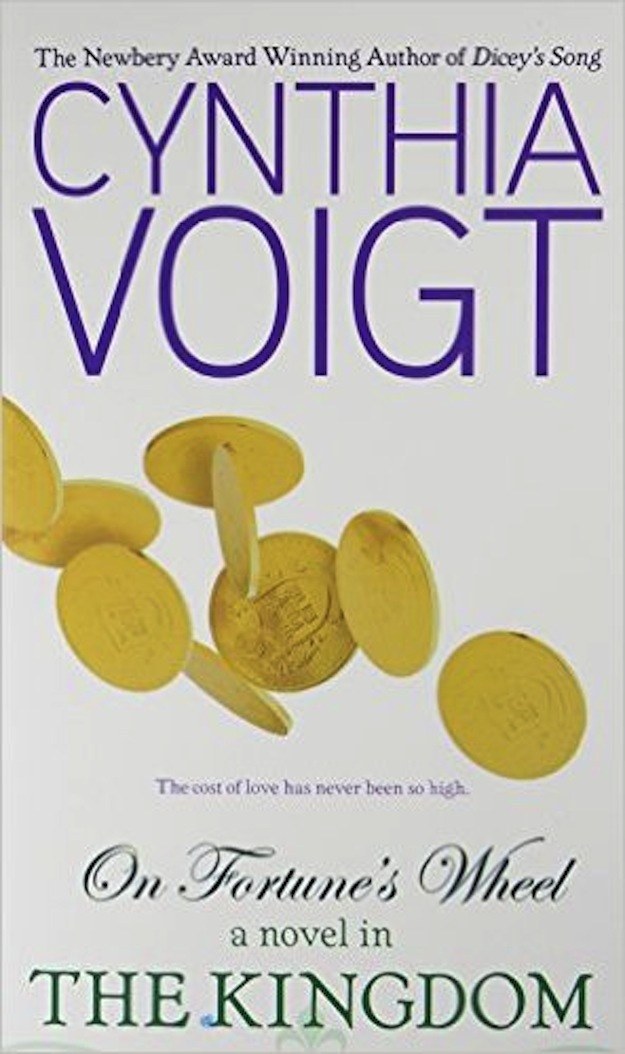 5.
Jackaroo: A Novel of the Kingdom by Cynthia Voigt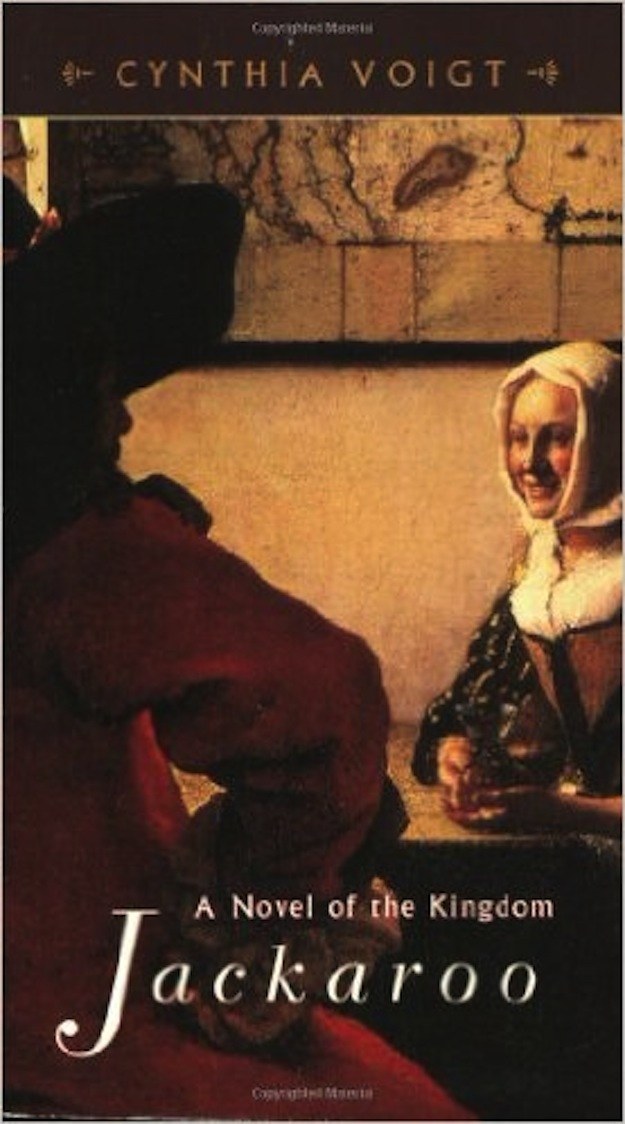 6.
A Snicker of Magic by Natalie Lloyd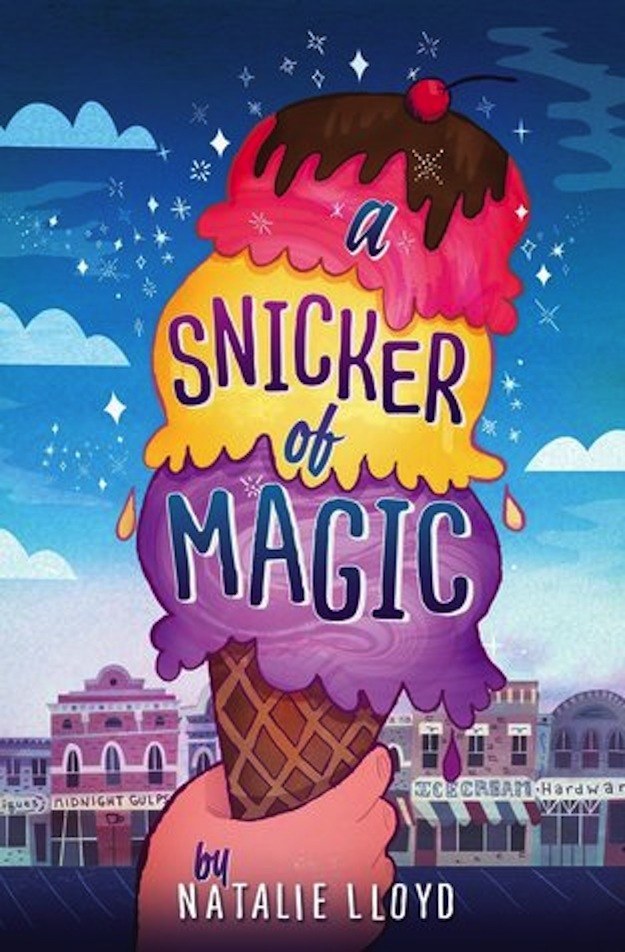 7.
Stargirl by Jerry Spinelli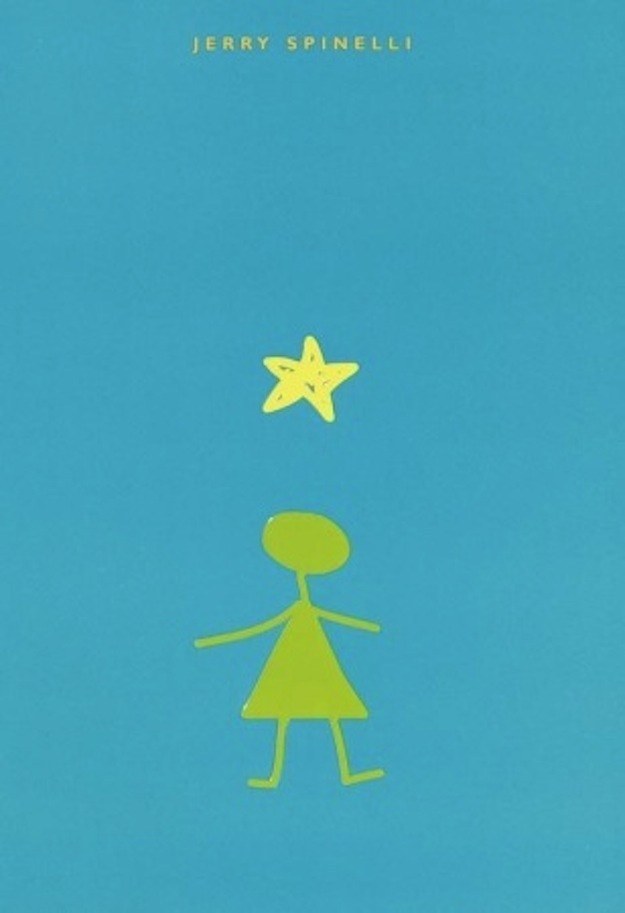 8.
Diary of a Wimpy Kid: Hard Luck, Book 8 by Jeff Kinney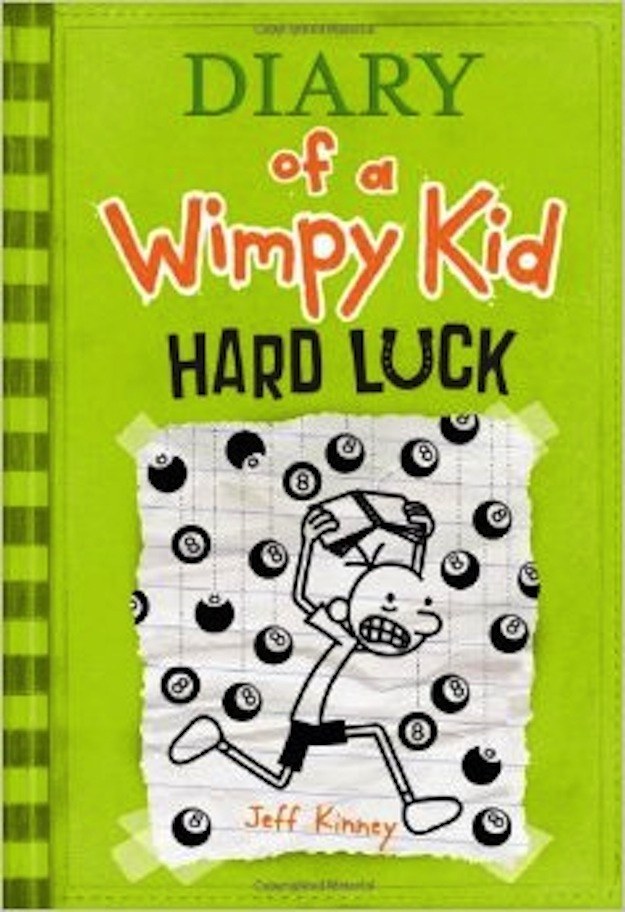 9.
Dork Diaries 1: Tales from a Not-So-Fabulous Life by Rachel Renée Russell