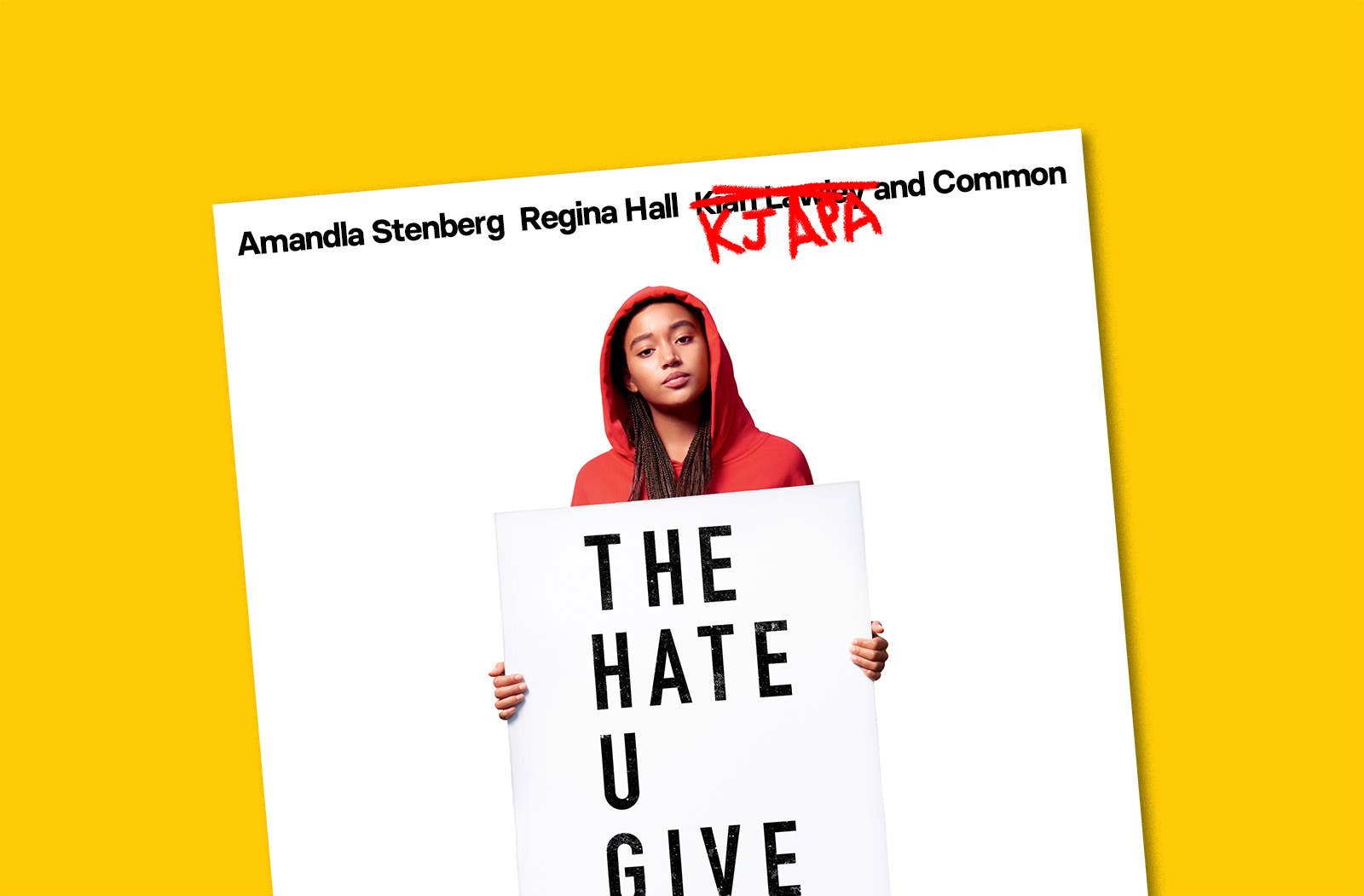 ATLANTA — On a brisk October afternoon in Atlanta last year, actor Amandla Stenberg was sitting in a car, getting into character. She was in the passenger seat of a vehicle parked in the middle of Cascade Avenue, a street filled with houses, some of which were boarded up, as well as a Dollar Tree store and a small food mart. Stenberg was filming a key scene for The Hate U Give alongside Kian Lawley, who was playing her character's boyfriend, Chris, and sat next to her in the driver's seat, his hand on the steering wheel as she looked down at a cellphone.
Stenberg's character, Starr, was learning that the white cop who shot and killed her friend, an unarmed black teen, wasn't going to be tried in court or held accountable. It's a crucial emotional apex that sparks rage and resentment that echoes throughout the film, reflective of the real-world social justice movement the country is grappling with.
"Whatever she's down for, you're there to support," director George Tillman Jr. told Lawley in between takes, underscoring the importance of this moment to the actor.
"When she says, 'Let's go,' you say, 'Fuck that cop, let's go' too," Tillman encouraged Lawley. "They let the fucker off. Just keep remembering that. They let the fucker off."
Lawley, a 22-year-old YouTube star, had been cast as one of the only major white characters in a film about police brutality, code-switching, and what it means to be black in America. Chris and Starr's interracial relationship, and his realizations about race and privilege, are also significant plotlines in the coming-of-age story, which is based on the New York Times best-selling novel by author Angie Thomas.
In an interview on set, a relaxed and direct Lawley told BuzzFeed News he had learned a lot about race in the US during filming — and he said he was still learning.
"Obviously I'm still learning. I feel like everyone is still learning, especially with the circumstances we're in right now with the president, with these riots, with these shootings, and this and that," Lawley said. "Everyone's kind of being separated and everyone's being divided, and we have to come together right now in a time like this."
Just four months later, though, Lawley would be fired.
"They were willing to spend more money to go back because they didn't want the message of this movie to be tarnished by those videos."
Long after filming had completed, a racism controversy involving the young actor exploded online, threatening to harm the commercial prospects of the film and, perhaps more significantly, its anti-racism message. In a bid to salvage the project, filmmakers frantically recast the role, gathered the cast and crew once again, and spent millions reshooting his scenes.
Fox's decision to remove Lawley from the project came at a time when all eyes are on Hollywood as the entertainment industry ushers in a new era of accountability. Three months earlier, Sony Pictures had decided to hurriedly reshoot Kevin Spacey's scenes in All the Money in the World after allegations of sexual assault were made against him. But there isn't a blueprint for studios and filmmakers to follow on which controversies warrant the firing of an actor, or what to do once the decision has been made. The reshoots on The Hate U Give represented something of an industry milestone in that they were done to protect the film's themes, not just its moneymaking potential.
"They were willing to spend more money to go back because they didn't want the message of this movie to be tarnished by those videos," Thomas told BuzzFeed News. "It shows me that Hollywood still has a long way to go but they are making progress."
It also demonstrated an important point in this new era of television and film: Everyone is replaceable.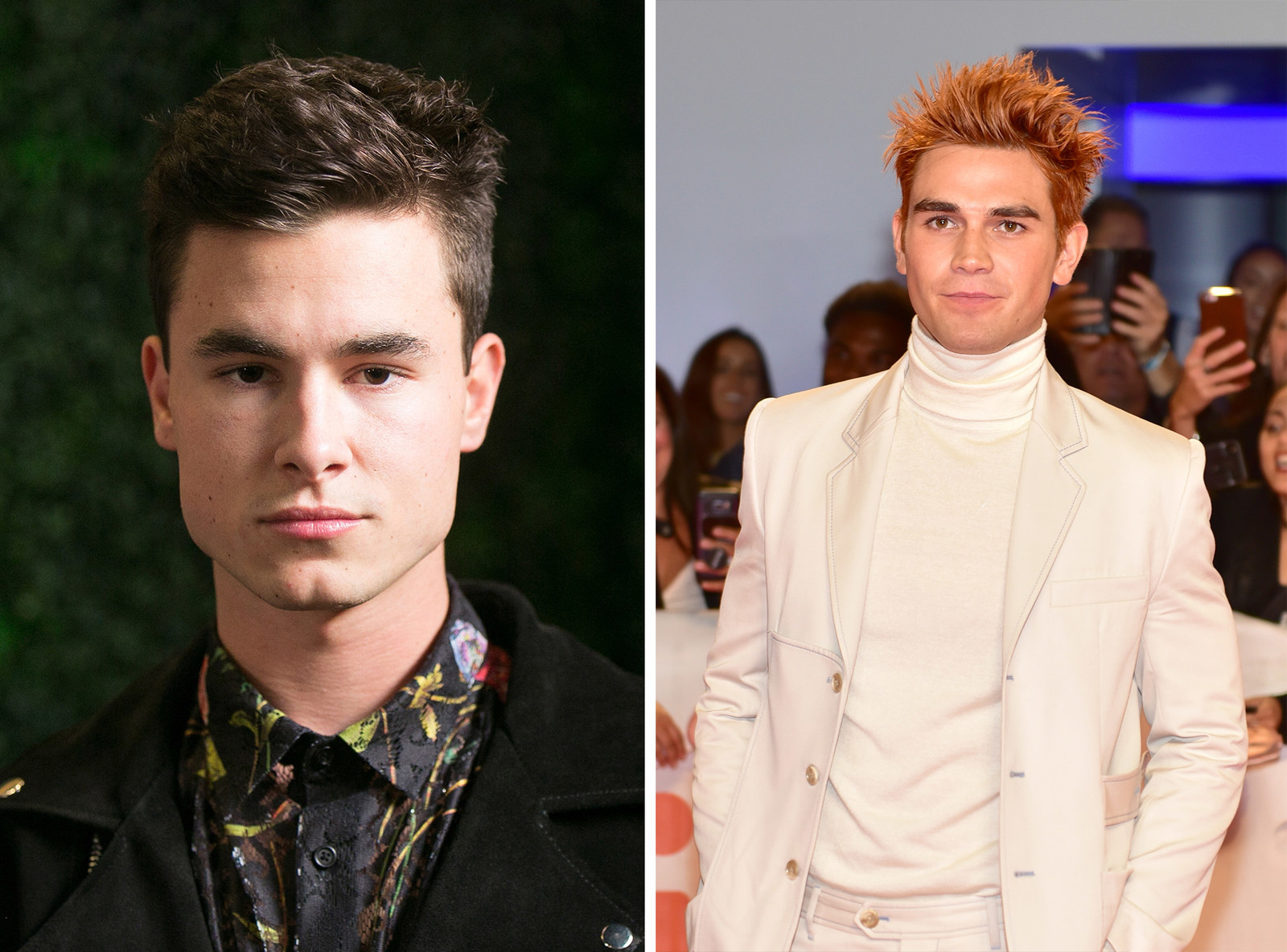 Three months after shooting wrapped in November 2017, Tillman, the director, was just days away from handing in his director's cut of The Hate U Give to executives at 20th Century Fox. But then everything changed.

A 12-second video of Lawley saying the n-word and other bleeped-out racist remarks started circulating on the internet. The video, which has since been deleted, reportedly showed Lawley saying, "We're all black, drinking purple Kool-Aid and eating Kentucky Fried motherfucking Chicken."
"I was devastated, I was disappointed, and I was hurt," Tillman told BuzzFeed News.
The director had spent months working with Lawley on set and never witnessed any similar behavior from the young actor. "I couldn't believe it," he said.
The irony of Lawley's behavior as an actor in a movie about navigating racism was not lost on Thomas, the author, either.
"It was devastating in a lot of ways because this is someone I thought I had gotten to know," Thomas said. While she wasn't a major decision-maker in the adaptation, Thomas is credited as a producer on the film, spent time on set, and consulted on certain choices that Tillman and others made behind the scenes.
As Lawley's racist comments spread and dominated the online conversation, it soon became impossible for the actor to ignore. He initially tweeted about the video on Feb. 4, writing, "if u don't learn from ur mistakes, u can never grow as a person. i've learned a lot & i am grateful to have the power to change."
According to Tillman, Lawley gave him a call and reached out to explain himself. The two had one conversation about the incident in which Lawley apologized and said the video wasn't an accurate representation of who he was, but Tillman said at that point he was ready to just move on.
The damage was done. Lawley had to go.
"The message of the movie is being able to heal," Tillman said. "I was ready to move on to the next level and work on the movie where we can tell that message, and that's how it was easy for me to let go."
In a collective decision between Tillman and Fox executives, Lawley was fired. Shortly after, the talent agency Creative Artists Agency also dropped Lawley as a client. The director said he felt "100% supported" by the studio and that they never wavered from standing behind the movie and its message. The move happened quickly and without a replacement for Lawley, but everyone involved in the film agreed it was for the good of the project and that they would reshoot his scenes with a new actor.
"If we don't make ourselves accountable and we don't hold other people accountable, how can things change?"
Tillman said the decision was also designed to send a broader message to society at large: Words and actions have consequences. "If we don't make ourselves accountable and we don't hold other people accountable, how can things change?" he said. "And that's what the movie is about — trying to change and trying to make a difference. That's the only way the next generation and other people are going to learn."
"We deal with this every day," Tillman said. "Racism is not going anywhere."
After Lawley's firing from The Hate U Give was made public Feb. 6, the actor apologized for his comments. "Words have power and can do damage," he said in a statement provided to BuzzFeed News. "I own mine and I am sorry. I respect Fox's decision to recast this role for The Hate U Give as it is an important story, and it would not be appropriate for me to be involved considering the actions of my past. I understand the impact and I have grown and learned since then. From now on I plan to use my voice for positive change." (Representatives for Lawley declined repeated requests for him to comment for this story.)
Thomas said Lawley also reached out to her personally when the video first started to make its way around the internet. "I was just honest with him. I told him I was hurt and he understood that," she said.
Thomas told him she forgave him and wished him the best, but that they both agreed the studio made the best possible decision.
"I hope that he learns from this and I hope that he realizes he has a voice and a platform that he can do real change with," Thomas said. "And I hope that he takes that seriously."
The author said she too was glad the filmmakers had sent a powerful message about accountability.
"As a young black person in this country, I see just about every day instances where people in power are getting away with stuff that harms people like me," Thomas continued. "And through this experience, I learned there are still people in this world who think that accountability is something."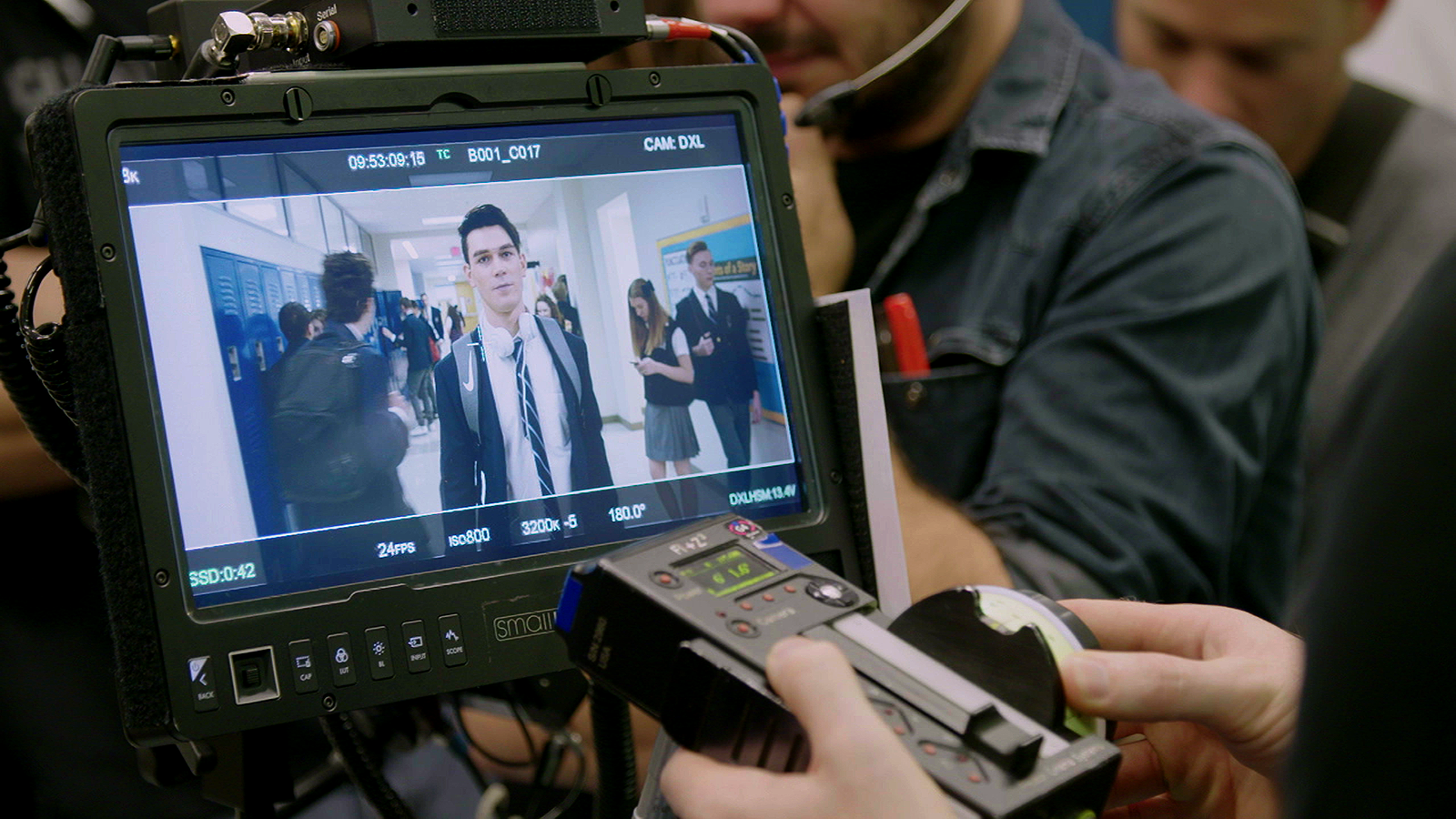 Despite the initial chaos and uncertainty around losing Lawley, and the stress of figuring out how to restart production again in Atlanta under a tight deadline, there was one actor who immediately sprang to mind for Tillman. It was someone whom he originally wanted to play Chris but who wasn't available initially because of scheduling: Riverdale heartthrob KJ Apa.

"I had gotten an email about what had happened and the circumstances with Kian, and I immediately was drawn to the script," Apa told BuzzFeed News. "As soon as I read the script, I knew that I was going to be great for the role. Not being cocky or anything, but I thought it was going to be a great role for me."
Everything had to happen quickly because of the tight production deadlines. The 21-year-old flew down from Vancouver, where he was shooting Riverdale, to Los Angeles to do a screen test with Stenberg. Tillman said as soon as Apa walked in the room, he knew the two actors had perfect chemistry.
"A blessing came about where KJ Apa appeared," Tillman said. "As soon as he got into the room and it was he and Amandla, I saw it. This is where we need to be."
"A blessing came about where KJ Apa appeared."
On April 3, 20th Century Fox announced it had officially found its new Chris. Once he knew for certain that he'd received the role, Apa read the book. He then gave Thomas a call since she was the architect of this fictional world he would now be entering.
"I wouldn't be able to be a part of this film if it weren't for her," Apa said of Thomas. "And I wanted to have her thoughts on certain things and bits of information about the story because it is an important story, and I wanted to tell it honestly and as truthful as possible."
Thomas said it meant a lot to her to get a phone call "out of the blue" from Apa, especially given the emotional journey she'd been on during Lawley's firing.
"[Apa] wanted to talk to me and he wanted me to know that he was going to give his all to this," Thomas said. "He took the whole situation in stride and understood the magnitude of this and what it meant for him coming on in such an interesting time on the project."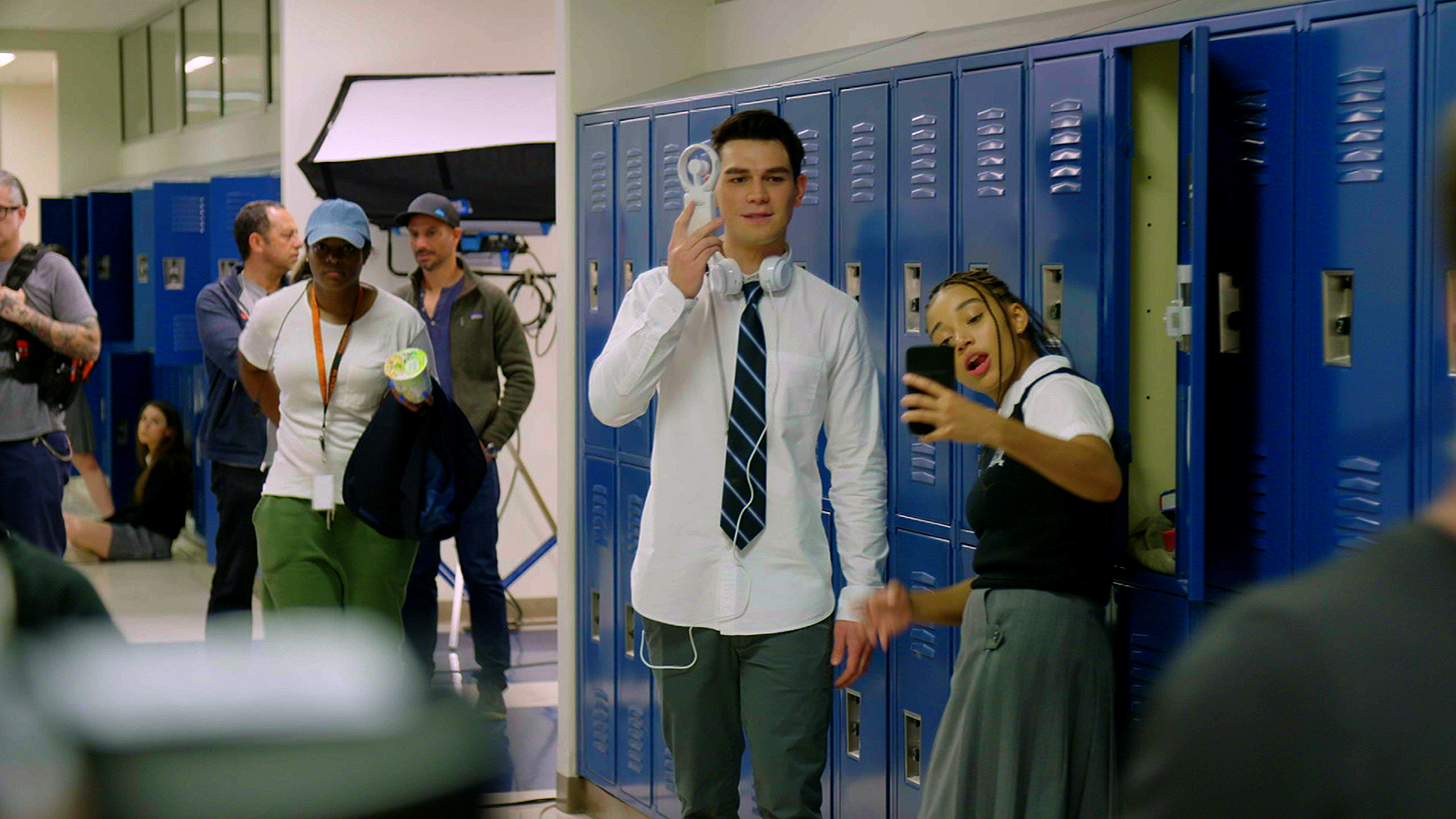 When the cast and crew headed back down to Atlanta for round two of filming on The Hate U Give, emotions were running high given why they needed to do reshoots in the first place: the racist behavior of one of the only white actors in the film.

"A lot of the crew was black, and so for us, it hit on a whole different level," Thomas said.
Apa said he "was very aware of the situation" he found himself walking into.
"A lot of the crew [and] a lot of the cast were there for reshoots after spending three months previous to that shooting the film, so I knew that people could find that frustrating," he said.
"A lot of the crew was black, and so for us, it hit on a whole different level."
Apa said he didn't focus on the drama surrounding Lawley. He was only worried about making sure he nailed his role as Chris.
"The situation with Kian happened long before I was involved with the film," Apa said. "But it was really important to me to make this character as honest and as truthful as possible."
While Tillman didn't screen any of Lawley's scenes for Apa, the director did show the new actor other parts of the film so Apa could get a sense of the tone and story that everyone else had already worked on for months. That was something Tillman said he's never done before, but he wanted Apa to "see where we were creatively and the level that we were on."
"What started happening was, as soon as we started hanging with KJ for a week when we did rehearsals and 95% of our crew came back, all our actors came back, and it felt like we never left," Tillman said. "And we got it better. It was just amazing and a lot of it had to do with KJ and Amandla's chemistry."
Thomas also went back down to Atlanta during reshoots. She described the atmosphere as tense but hopeful.
"I have to say, during the reshoots, at least from what I gathered, everyone was just like, 'You know what, this happened, but we're going to make the best out of this. We're going to move forward and do it even better this time around.'"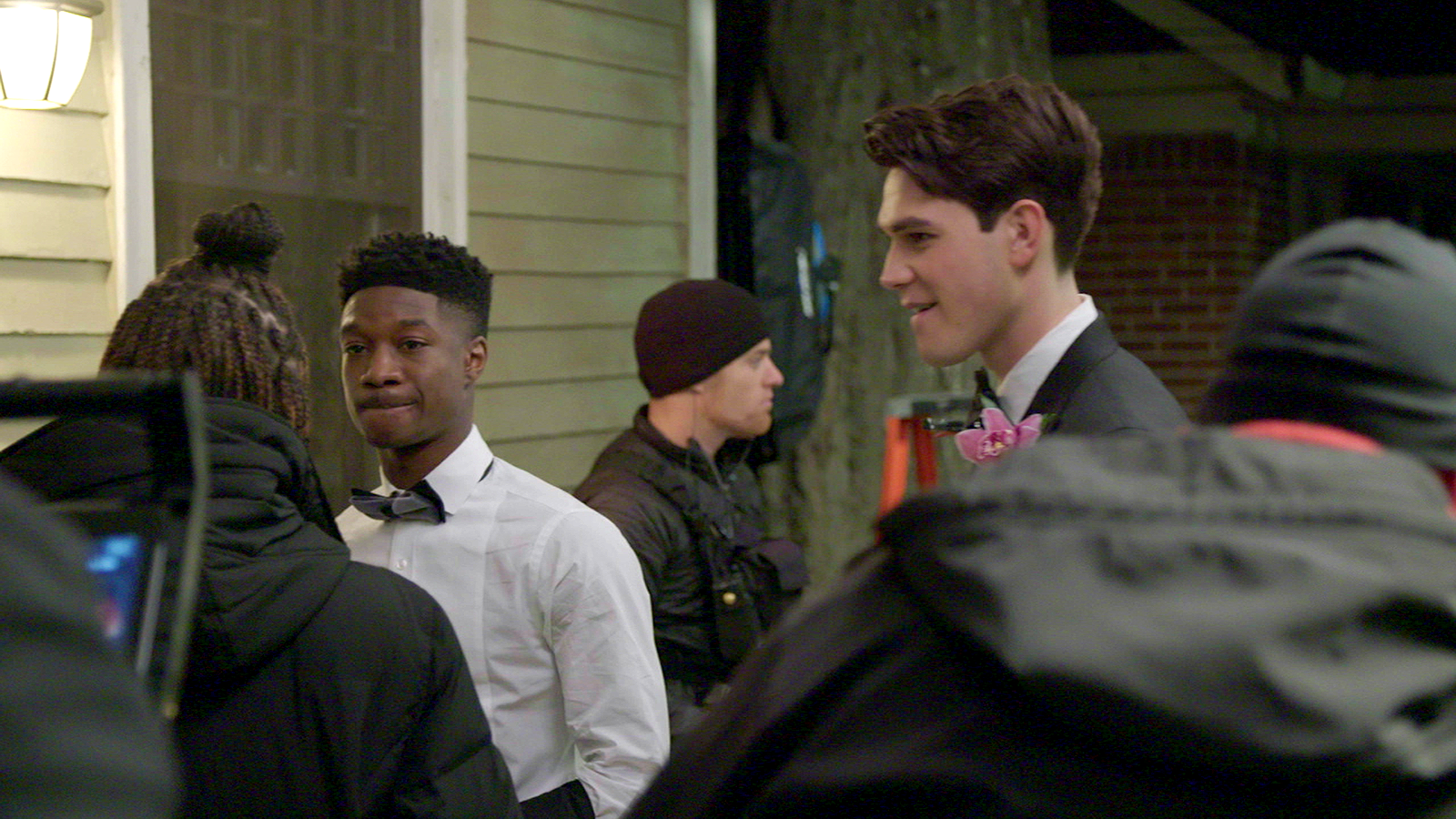 Firing Lawley for the sake of the film had been a major, stressful decision for those behind the scenes, but the burden of the reshoots fell on 19-year-old Amandla Stenberg, who shared almost every scene that Lawley was in. It was she, after all, who'd have to act out these emotional scenes once more, with the same level of intensity she'd brought the first time around.

"It's easier said than done, because how do you go back in to the place you were five months ago when you were shooting the movie?" Tillman said.
"How do you go back in to the place you were five months ago when you were shooting the movie?"
"I felt horrible for Amandla," added Thomas, "because considering how much she put into the role the first time around, to have to go back in that headspace was a lot."
After months of requests, Stenberg declined to be interviewed for this story, but those on set praised her for finding the creative energy to reinhabit the tough role with such dramatic skill.
"Honestly I witnessed it," said Thomas, "and she brought it. She was right back at it, but I know that had to take a lot. I can't imagine."
Apa said he felt that his costar channeled whatever frustrations she had into her performance.
"The film ended up turning out the best it could be, for sure," Apa said.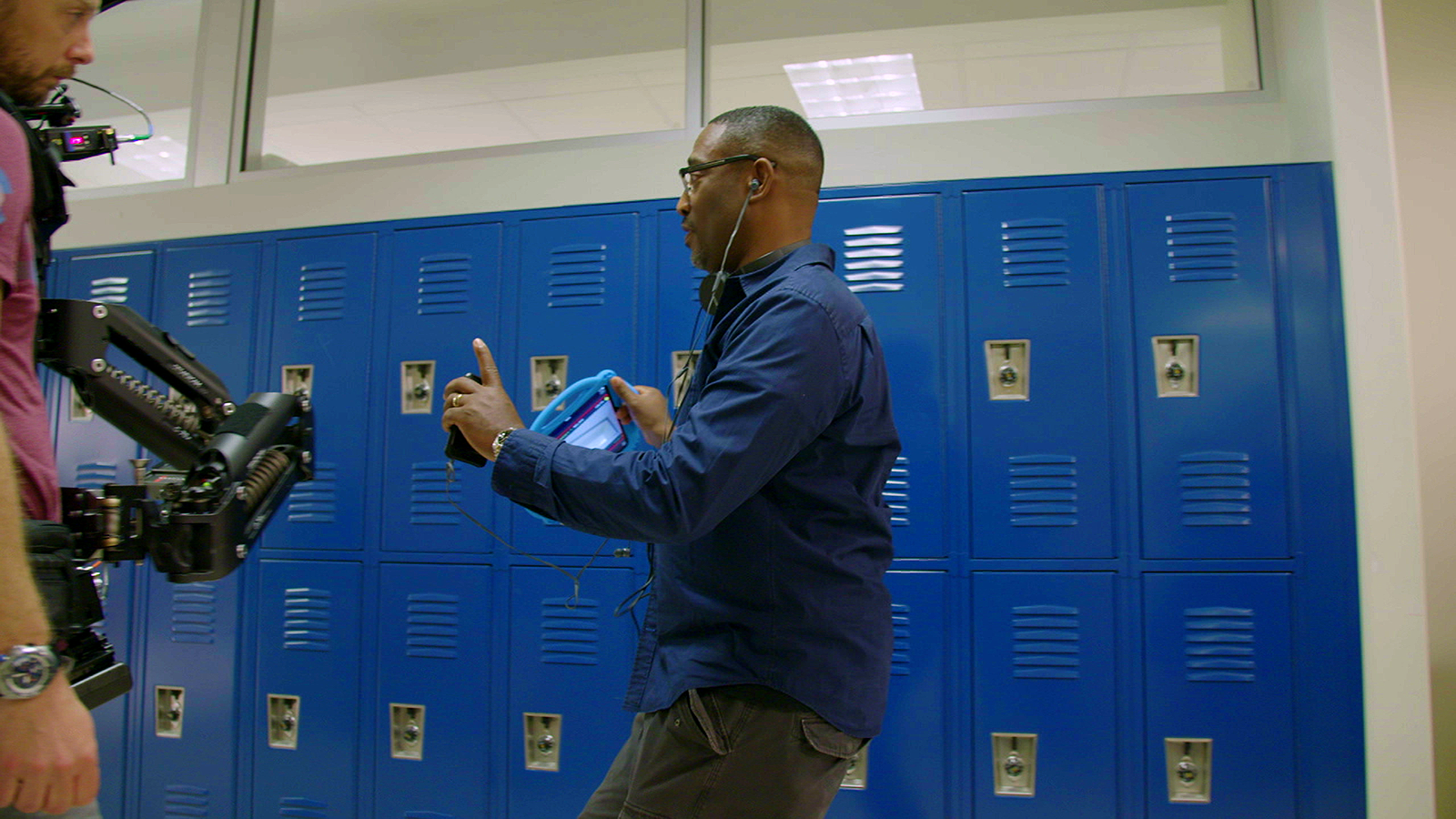 The entire reshoot, while stressful, also enabled Tillman to spend more time thinking about the state of race relations in the US. The director said he was ultimately happier with how things turned out with the final cut of the film.

"There was a pivotal moment when I was like, 'Wow, we shot this scene twice but it's more meaningful even now because this scene is informing, enlightening, and has optimism that we're pushing toward something better.'"
It was evident all of the hard work had paid off when The Hate U Give premiered at the Toronto International Film Festival in September to a slew of glowing reviews. Critics spoke highly of Apa's performance, calling him "adoring" and "earnest." Others said Tillman's message behind the movie was hopeful and "too fresh and important to dismiss ... even if sharing these stories can't magically fix what's broken, telling them still matters."
With the movie having hit limited theaters on Friday, and releasing nationwide on Oct. 19, the initial chaos around replacing Lawley with Apa is now long in the past. The significance of Fox's decision, however, is not lost on those who worked on the project — especially Thomas, who created these characters and storylines well before they were on a Hollywood screen.
The author said that kids come up to her after book events to tell her how much they relate to Starr's character. They share with her how they get called the n-word but their teachers and principals don't do anything about it.
"To see someone actually held accountable for their actions gave me hope, because so often people will use that word against us or they will say things about us and we're just told to shake it off," Thomas said through tears. "If nothing else, it is showing black kids that no, it's not okay when someone uses that word in any shape or form. We're not going to let something like that ruin the message of what could be a powerful film." ●