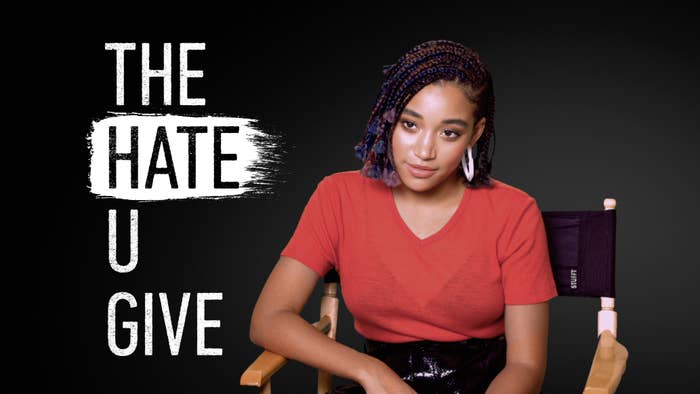 The Hate U Give, the best-selling novel that's been adapted for the screen, is both a work and a title that holds a lot of meaning.
In this video, premiering exclusively on BuzzFeed News, cast members from the upcoming film explain the significance of the film's timely themes, which explore the Black Lives Matter movement and racial identity.

"I loved being a part of a film that I think is really culturally and politically critical," said Amandla Stenberg, who plays Starr.
The phrase "The Hate U Give" comes from Tupac Shakur, who had a "THUG LIFE" tattoo on his stomach. The late rapper explained that the tattoo is actually an acronym that stands for "The Hate U Give Little Infants Fucks Everybody."
This philosophy is central to the plot of The Hate U Give and is mentioned in two important scenes: When Khalil (Algee Smith) and Starr are driving around in his car the night Khalil is shot and killed by a police officer, and when Starr talks about the topic with her dad, Mav (Russell Hornsby), when she's getting ready for Khalil's funeral.
Over the course of the film, and in order to find the courage to share the truth of what happened that fatal night, Starr must bridge the two parts of her identity: the part shaped by her lower-income, black community, and the part she code-switches into when she attends her predominately white private school.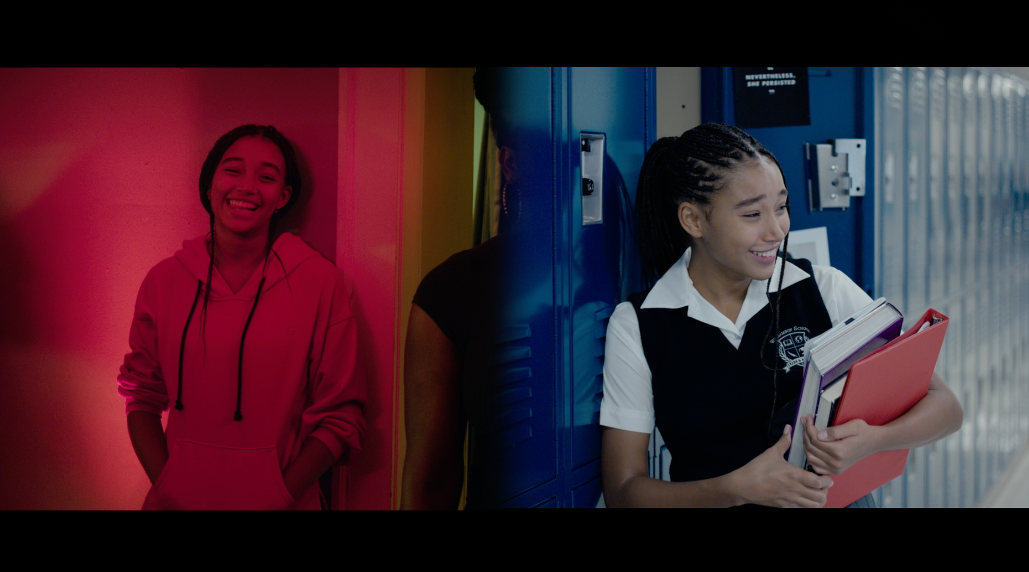 "This is about her awakening," said director George Tillman Jr. "This is about her journey and really realizing, I'm going to be who I'm going to be."

"It's about a young black woman finding her voice," added Insecure star Issa Rae, who plays April in the film.

The Hate U Give is set to hit theaters in the US on Oct. 19.