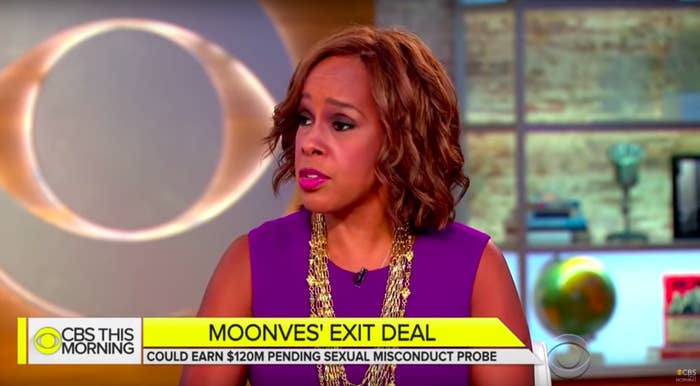 Following CBS Chief Les Moonves' departure over sexual harassment allegations, morning cohost Gayle King said she wants the network to be fully transparent about its internal investigation.

King, who was on vacation when the news initially broke, addressed the topic Tuesday on CBS This Morning amid reports that the network is bound contractually to keep the investigation and its results private.
"I would think, how can we have this investigation and not know how it comes out? Les Moonves has been on the record, he says, listen, he didn't do these things, that it was consensual, that he hasn't hurt anybody's career. I would think it would be in his best interests for us to hear what the report finds out," King said.
"On the other hand, you have women who are coming forward, very credibly talking about something that's so painful and so humiliating. It's been my experience that women don't come out and speak this way for no reason...I don't know how we move forward if we don't, we at CBS, don't have full transparency about what we find," she added. "In our own house, we must have transparency."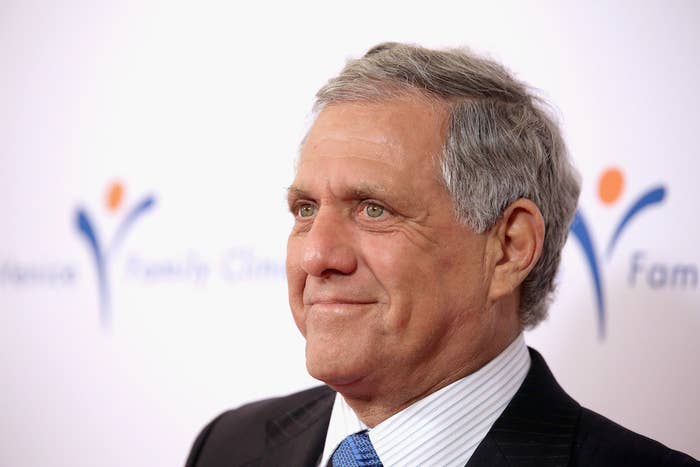 Julie Chen, a cohost on The Talk as well as Moonves' wife, was absent from the show following the allegations against her husband. Chen wasn't present for Tuesday's taping when the rest of the hosts called for transparency and addressed Moonves' sexual harassment allegations.
"Secrecy causes more questions," Sheryl Underwood said. "Transparency brings clarity. … How do we make sure this never happens again? We need to get to solutions."
Sara Gilbert said she would find it "difficult" to work at CBS if it wasn't going to be forthcoming about information regarding Moonves' actions.
"I feel like it would be difficult to work at a company feeling like things aren't going to be told, if things go wrong or things are done that put women or anyone in a compromising position. You want to feel like it's going to become public," Gilbert said.
"I also feel like these women were very brave in speaking what their truth is, and so if the stories are true, they deserve to be corroborated. Les [Moonves] is saying they're not true, so I would think, in equal measure, he would want the results put out."
While the details of Moonves' severance package have not officially been determined, the former CBS chief is reportedly eligible to receive $184 million in bonus payments, salary, and stock.

Other CBS stars have spoken out about Moonves in response to the allegations that were first reported by the New Yorker, which published more accounts of alleged assault and harassment Sunday.
"As an employee of CBS, I would just like to say that Les Moonves should be fired without getting a fucking dollar," Crazy Ex-Girlfriend creator Rachel Bloom tweeted in response to the new report Sunday. "The actions described in this article are those of sexual assault and shame on anyone else in the corporation who knew about his crimes."
Moonves has denied all allegations made against him.
"Untrue allegations from decades ago are now being made against me that are not consistent with who I am," he said in a statement. "I am deeply saddened to be leaving the company. I wish nothing but the best for the organization, the newly comprised board of directors and all of its employees."