After Ayesha Curry was criticized for making comments about wanting "male attention" on a recent episode of Red Table Talk, Gabrielle Union is coming to her defense, saying it's important to be able to speak openly about your own experiences.
"She was honest and she told her truth, and no matter what your truth is, there are going to be people who do not like it," Union said on BuzzFeed News' Twitter morning show AM to DM.
Curry appeared on an episode of Jada Pinkett-Smith's Facebook Watch show with the other women in the Curry family — Steph Curry's mom, Sonya Curry; his sister, Sydel Curry-Lee; and Callie Rivers, Steph's brother Seth Curry's fiancé. During the episode, Ayesha Curry spoke about how she sometimes feels insecure about the amount of attention she receives from other men compared to her superstar NBA husband.
"Something that really bothers me, and honestly has given me a sense of a little bit of an insecurity, is the fact that yeah, there are all these women, like, throwing themselves [at him], but me, like, the past 10 years, I don't have any of that," she said on Red Table Talk. "I have zero — this sounds weird — but, like, male attention, and so then I begin to internalize it, and I'm like, 'Is something wrong with me?'"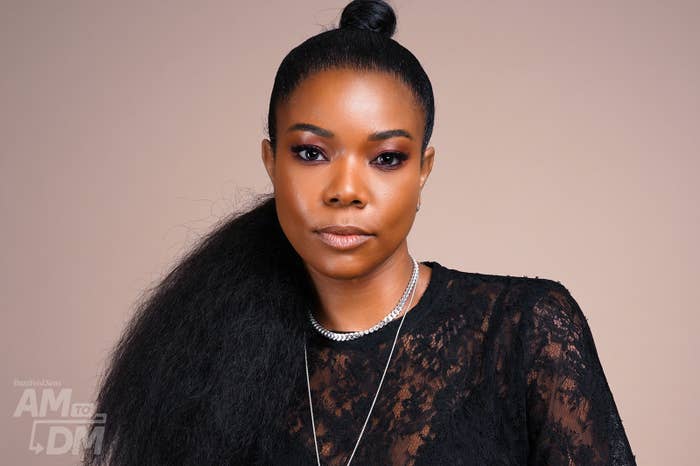 Union, who's currently starring and serving as a co–executive producer alongside Jessica Alba on L.A.'s Finest, a spinoff of the Bad Boy film series in which the two actors play LAPD detectives, said that Curry's remarks were at the center of many group chat conversations she was in, and "there was not one mother who did not understand what she was talking about."
The actor also said she thought Curry's critics didn't "care to try to understand her perspective," and that some of the men she was in group chats with about the topic asked, "But did she have to say it publicly?"
"I said, 'But if she doesn't share her truth publicly there's a lot of other people that are out there feeling like they're alone on an island when really that island is over-crowded,'" Union said.
Union has also been open with the public by sharing details of intimate, personal moments in her life. Union has spoken about her struggles with fertility, being a sexual assault survivor, and some of her relationship challenges with former NBA player Dwyane Wade.
"I would always rather err on the side of truth and transparency and authenticity and let the chips fall where they may then hold onto my journey when I could be helping other people," Union said. "So when we put it all in perspective, Ayesha's talking about her truth and how she feels."
The actor also said that those who critiqued Curry were only paying attention to one clip instead of having watched the full Red Table Talk episode, which, according to Union, "was a much larger conversation about mental health and self-care and healing."
"When we actually get into, when we share our truth, what the consequences can be ... let's all give it a beat just for one second say, 'What perspective are they coming from?' It may not be my life it may not be how I might articulate it, but it's okay to share," Union said.
"Real intersectional feminism is embracing all of our intersections that make us who we are as women and that's okay," Union added. "You don't have to agree with it without trashing somebody."