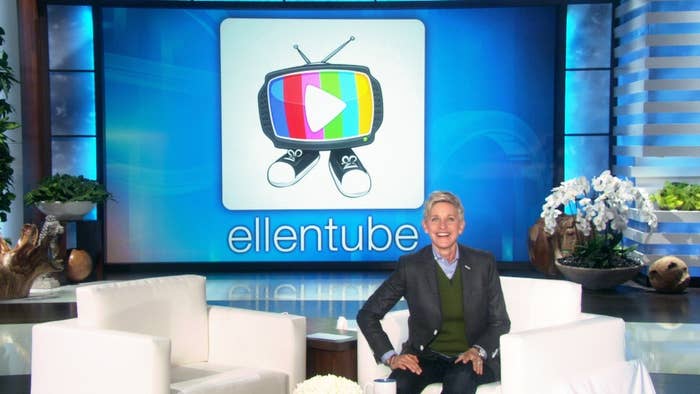 Employees who worked for Ellen Digital Ventures, a digital extension of The Ellen DeGeneres Show responsible for Ellentube and other original video content, have been laid off amid a restructuring at WarnerMedia.
At least 17 people were laid off from the team, which originally consisted of about 80 people, an employee told BuzzFeed News.
Ellen DeGeneres herself, executive producers Andy Lassner and Mary Connelly, and David McGuire, the executive vice president of programming at Warner Bros. Television, addressed employees in a virtual meeting at the end of the day on Tuesday.
"I obviously as am heartbroken as everybody, but we have to know that this is all for the good of EDV, and we need to keep this going because we have such a great team and we believe in y'all, and we will get through this just like we've gotten through all kinds of other things," DeGeneres told employees. "Know that we believe in you and I know this is hard for y'all to hear, and we are here for you."
Lassner added that despite the layoffs, the executive producers feel optimistic about the future of Ellen Digital Ventures.
"The key thing for all of us is that we are moving forward. We need to show WarnerMedia that we are a group worth keeping and we believe in you and we believe that there is only good coming. The election is soon behind us. That's been a tough thing for everyone. Obviously we all had a bit of a rough summer," Lassner said. "Unfortunately, as you know from every company, digital and streaming has taken a big hit during COVID. We are hoping to now turn the tide, and we feel that we're in a position with that with all of you here."
Connelly said that in the 17 years that The Ellen Show has been on the air, it's never had to undergo mass layoffs; she added that it remains committed to the digital team.
"When I was told that this had to happen, it was obviously a shock, but this is happening to every business, every company. I mean, everyone is being impacted by COVID," DeGeneres continued. "We are in the same position that so many other businesses are struggling with, and it just is a reality as much as we would not like it to be."
While on the call, DeGeneres also said it's "really important" to her to continue expanding the show's digital presence.
"That's really something that I intend on having long after the show is gone. That's our focus," she said, "to keep growing our content the way we've grown it. We're on a path to do really, really well, and we should be proud. You should be proud of what you've done and what you've accomplished."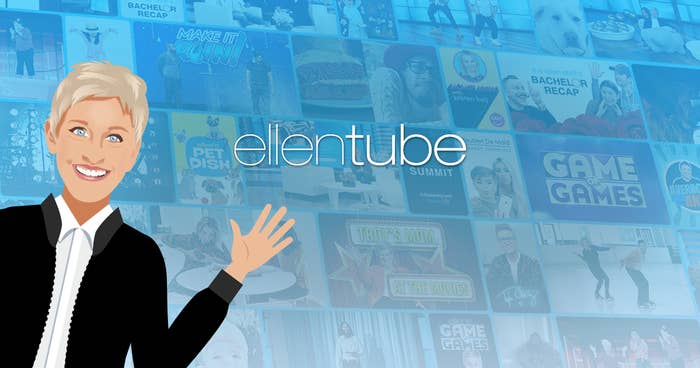 Throughout the day, as layoffs were happening and before executive producers spoke with staff, Ellen Digital employees were left in limbo wondering whether they were going to be emailed to attend a private meeting.
"Everyone here feels like the sky is falling," one employee said.
Warner Bros. didn't immediately respond to BuzzFeed News' request for comment.
According to a current employee, Ellen Digital employees were recently told by management that its content was underperforming, merchandise sales were down, and not as many viewers were heading to its site and social media pages. They were also told that Ellen Digital was scaling back on future productions because it was losing advertisers, no new sponsors were coming in, and brands that had already committed were trying to break their contracts.
"Brands we were approaching were uneasy about being sponsors for this season because our organization is not a 'be kind' brand they thought it was," the employee said. "It could be COVID-related, but it also felt like a lot of fallout from the stories over the summer. It's a combination and perfect storm of all of it and how one played into the next."
Earlier on Tuesday, Variety reported that WarnerMedia CEO Jason Kilar sent a memo to employees saying the company was starting another round of layoffs that day and that there will be a town hall meeting on Wednesday.
"Today, we have arrived at a number of difficult decisions that are resulting in a smaller WarnerMedia team," Kilar wrote. "This is a function of removing layers and the impact of consolidating previously separate organizations. Starting today in North America, we will be sharing which jobs are being eliminated and which roles have changed."
A current employee said they're afraid the firings from Ellen Digital "could be retribution" from staffers speaking out over the summer about allegations of a toxic work environment.
In July, BuzzFeed News published a report about former employees' experiences with racism, fear, and intimidation from top managers behind the scenes, followed by another report of dozens of current and former employees who said executive producers on the show engaged in rampant sexual misconduct and harassment. WarnerMedia launched a third-party investigation; in August, executive producers Ed Glavin and Kevin Leman and co–executive producer Jonathan Norman were fired.
Ratings for The Ellen Show have dropped about 37% from last season, according to Nielsen. About 1.7 million average viewers tuned into Season 18's premiere week, starting with her apology to fans on Sept. 21, compared to about 2.7 million people who watched the Season 17 premiere in September 2019. Overall, syndicated talk shows are down 19% on average, but the Ellen Show drop is the largest.
"As you may have heard, this summer there were allegations of a toxic work environment at our show, and then there was an investigation. I learned that things happened here that never should have happened," DeGeneres said to viewers on Sept. 21. "I take that very seriously and I want to say I am so sorry to the people who were affected. I know that I'm in a position of privilege and power, and I realized that with that comes responsibility, and I take responsibility for what happens at my show."