Behind The Scenes Of Drake's "Degrassi" Reunion Music Video
"There was a lot of laughing, swapping stories, and catching up," said Jake Epstein, equating the "I'm Upset" video to a high school reunion.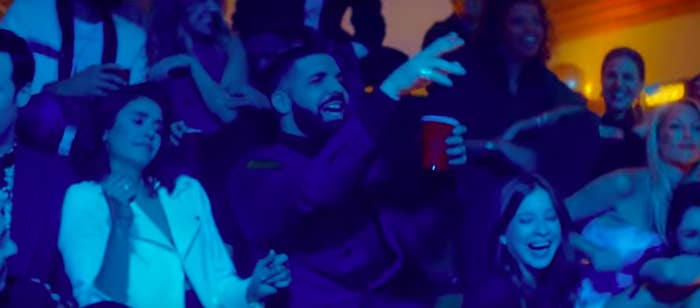 Christina Schmidt, best known for playing Terri MacGregor on Degrassi: The Next Generation, said she was surprised when Drake personally got in touch with her two weeks ago and asked her to be a part of "a really special project."
According to Schmidt, although a lot of the details were kept under wraps, there was plenty of excitement when Degrassi cast members eventually figured out they were reuniting on their original Toronto set — and it would all be for the music video for the old castmate's latest single, "I'm Upset."
"It was a whirlwind of emotions," Schmidt told BuzzFeed News on Thursday. "To come back together was a really nice feeling because it was where we spent our youth together. That was our high school."
The music video was released late Wednesday night and delighted both Drake fans and nostalgic viewers of the hit teen drama, which originally aired in the early 2000s.
BuzzFeed News spoke to three Degrassi actors — Schmidt, Jake Epstein, and Jake Goldsbie — who also appeared in Drake's video to learn the inside story of how it came to be.
The majority of the show's original cast gathered on set on Sunday around 6 p.m. for an overnight shoot that didn't let them out until around 5 a.m., the actors said.
Epstein, who played Craig Manning on the teen drama, said that Drake was waiting on set to say hello to everyone when they arrived.
"For a lot of us, we didn't get a real high school reunion, so this was maybe the closest thing," Epstein said. "There was a lot of laughing, swapping stories, and catching up. It immediately felt fun."
Makeup artists and wardrobe assistants were at the ready, responsible for picking out looks for each of the cast members. The actors even crowded into their former dressing rooms to change and hang out in.
Goldsbie, aka Toby Isaacs, told BuzzFeed News that the cast shared a catered dinner together before filming in the Degrassi cafeteria set, where they usually ate lunch when filming the show more than a decade ago.
"We were sitting there and eating, and the phrase 'This is so weird' was definitely repeated a few times," Goldsbie said, adding that the experience felt more like a family reunion than a high school reunion. "We fell into being friends again very quickly."
Schmidt, Epstein, and Goldsbie were all clear about the fact that they still call Drake by his birth name, Aubrey.
"No one felt like, 'Oh, it's Drake,'" Schmidt said. "It's still Aubrey, and there was still the same humbleness and the same love that we had when we were doing Degrassi."
Epstein echoed Schmidt, saying, "Aubrey's the most famous rapper on the planet, but there's also another side to him that's very genuine and very grounded."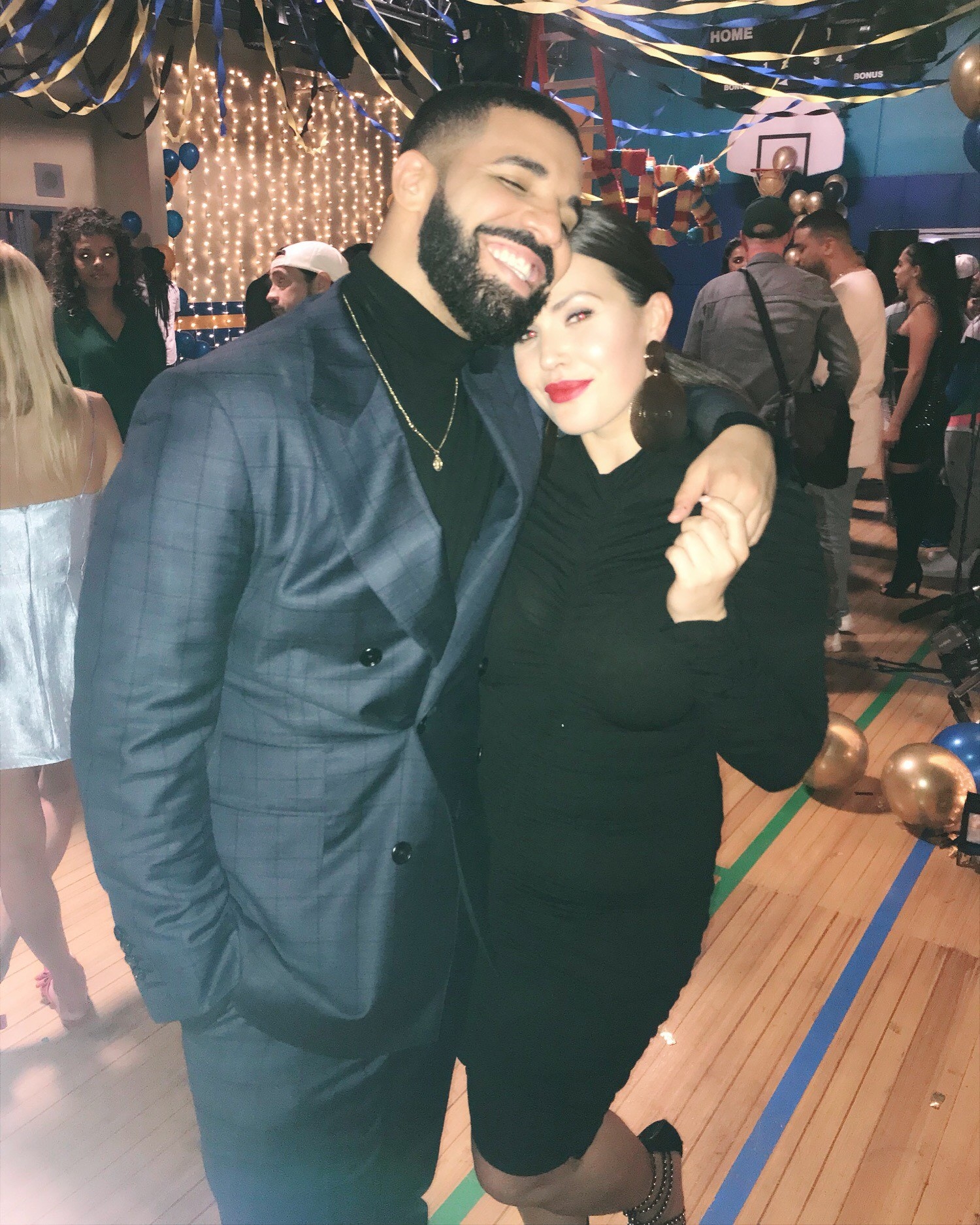 Despite the fact that it's been 17 years since Degrassi: The Next Generation premiered, and that Drake has since gone on to become one of the most popular rappers in the world, Schmidt said "nothing had changed about him."
"I definitely had some moments of being on set and looking around and being like, 'Where am I?' It was insane," Goldsbie said. "It was crazy being on the set with Aubrey, but he's also Drake."
Regardless of his celebrity, Goldsbie said chatting with Drake was "very much just me talking with the guy I've known since I was 12 years old."
"It was like talking to my old friend who I used to play video games with and be dumb with when we were teenagers," Goldsbie said.
Schmidt said the vibe on set was like a party, with bartenders even there mixing drinks.
Sometimes it wasn't even clear when the cameras were and weren't rolling, Goldsbie added, with the cast just freely enjoying each other's company.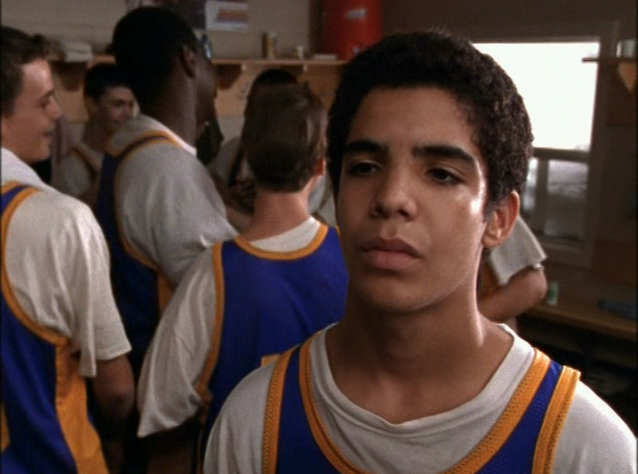 Schmidt, Goldsbie, and Epstein all praised those who worked behind the scenes to make the project happen under such short notice, most notably director Karena Evans, who also helmed Drake's "God's Plan" and "Nice for What" videos.
The actors said they weren't told when the video would premiere, but they were all impressed with the final outcome.
"Aubrey's success is out of this world," Epstein said. "We were happy to be together and we're all so proud of him and so happy for him."
Schmidt said that Drake was sentimental with the 20 or so cast members during filming. He said the rapper sat and talked with them about "how amazing this part of his life was," reminisced about how they all "grew up together," and said that he's always thinking about his Degrassi family.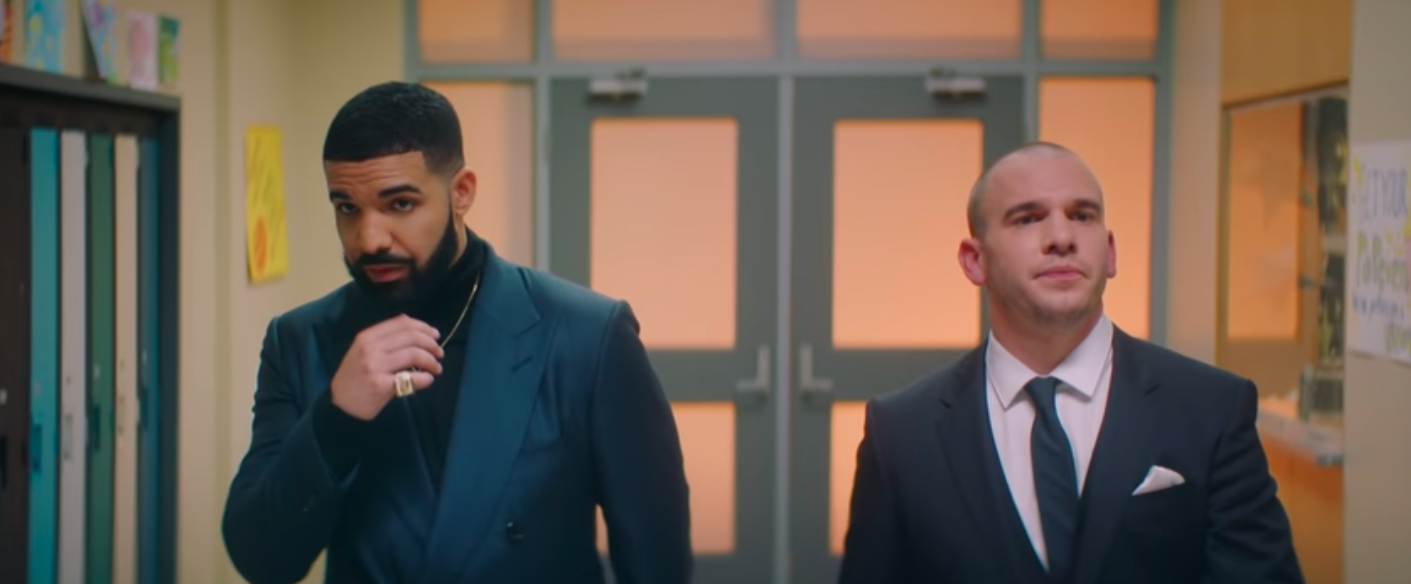 The music video for "I'm Upset" comes after Drake's recent rap beef with Pusha T in which they each released diss tracks aimed at each other. In Pusha T's diss track, "The Story of Adidon," the rapper alleged that Drake has a secret baby named Adonis and also insulted Drake's mom, dad, and friend/producer Noah "40" Shebib, who has multiple sclerosis. He also used a photo of Drake in blackface as the cover art.
Drake released a statement in response to the blackface picture, saying he did the photo shoot in 2007 and that the picture "represented how black African Americans were once wrongfully portrayed in entertainment." Drake has since remained silent and hasn't responded to Pusha T.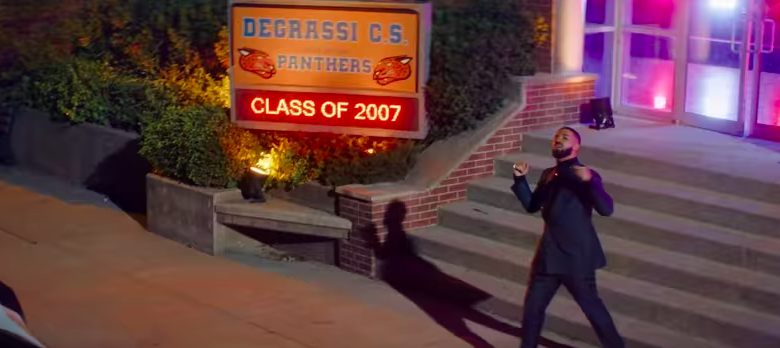 Schmidt told BuzzFeed News she was aware of the recent "diss tape" drama, but said Drake just seemed happy on set to be around old friends.
"I think it's just a time [in his life] when he really felt like it's all love," Schmidt said.
"We are so blessed and he's been blessed, and I think he really wanted to show some love for where he came from and that you can always to go back to your roots."
Epstein, too, said he didn't know if the video was "some kind response" to the Pusha T drama, but was glad for the opportunity to reconnect with old friends.
"[Drake] said he'd been thinking of doing something like this for a long time," Epstein said, "and if there's any of us who could get us all together in a room and have fun, it would definitely be him."