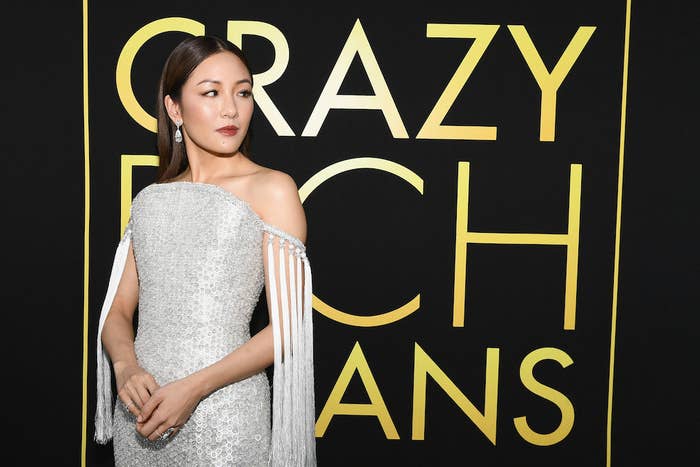 Crazy Rich Asians actor Constance Wu expressed displeasure Friday that the ABC sitcom she stars in, Fresh Off the Boat, had been renewed for a sixth season.
Wu made her feelings known in a series of messages on social media Friday, tweeting after the announcement, "So upset right now that I'm literally crying. Ugh. Fuck."
The actor, who plays Jessica Huang on the sitcom about a Taiwanese family who has immigrated to the US, also tweeted, "Fucking hell."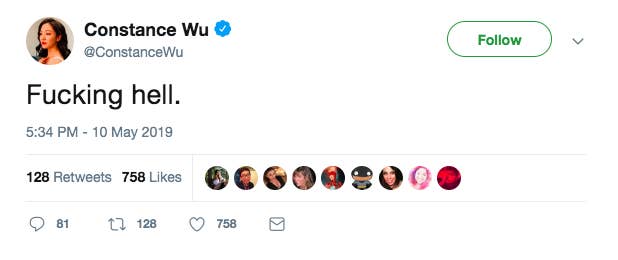 A fan then responded, "Congrats on your renewal! Great news :)," to which the actor replied, "No it's not."
When Fresh Off the Boat's official Instagram account posted a photo of the cast with the news that the show will be coming back for Season 6, Wu commented "Dislike" on the photo.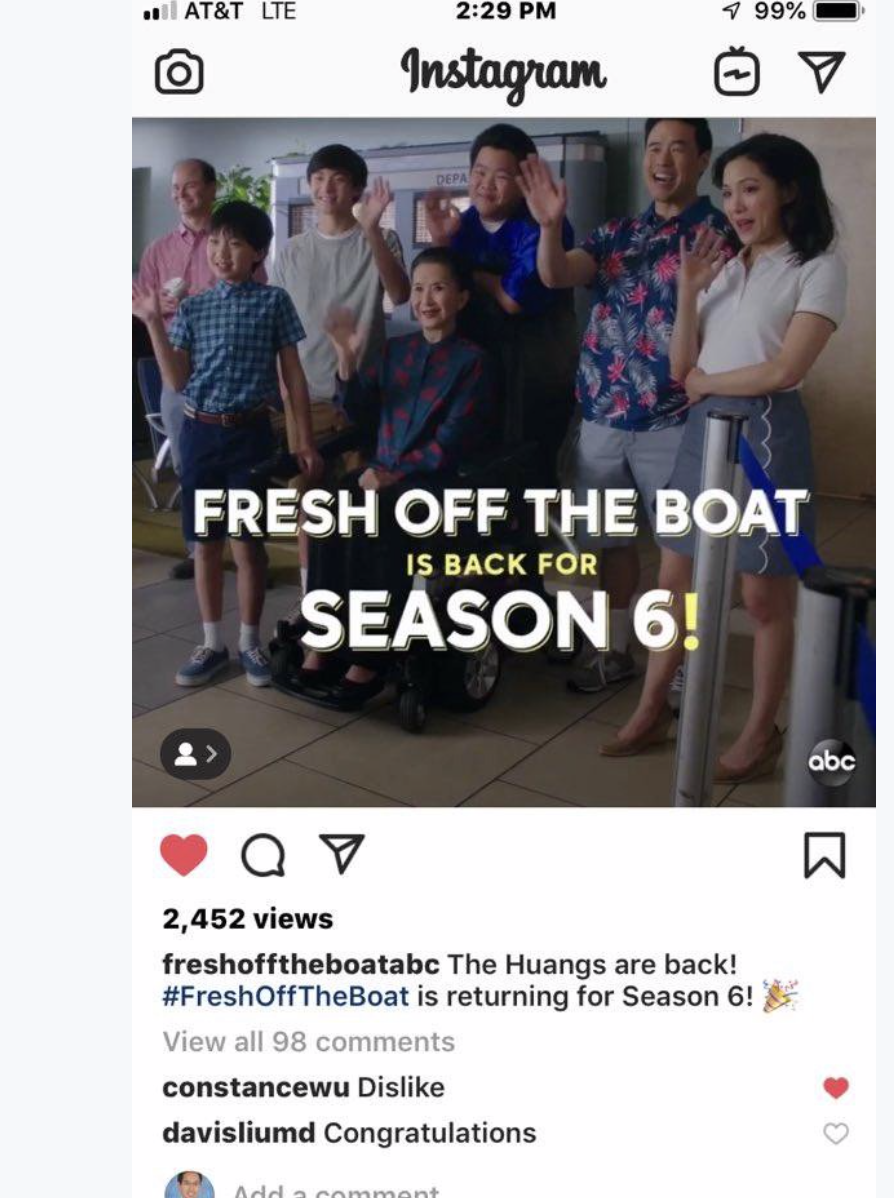 It's unclear if Wu would want out of her contract with the show to pursue a film career after the success of Crazy Rich Asians, for which she received a Golden Globe nomination.

Representatives for ABC and 20th Century Fox, which produces the show, had no comment. And reps for Wu didn't immediately respond to BuzzFeed News' request for comment.
However, Wu later tweeted that everyone was "making a lot of assumptions about what [she] was saying."
She then walked back her earlier comments in another tweet, saying the messages were "ill timed w/the news of the show."
Wu has starred alongside her onscreen husband, Randall Park, for the past five seasons.
She also starred in the Golden Globe–nominated film Crazy Rich Asians, which was released in August 2018. Wu received a Golden Globe nomination for Best Actress in a Motion Picture — Comedy or Musical for her role as Rachel Chu, a Chinese American who falls in love with Nick Young (Henry Golding) and travels with him to Singapore for a family wedding, where she meets his incredibly wealthy family for the first time.
There are plans for a sequel to the successful film, although production details are unclear.