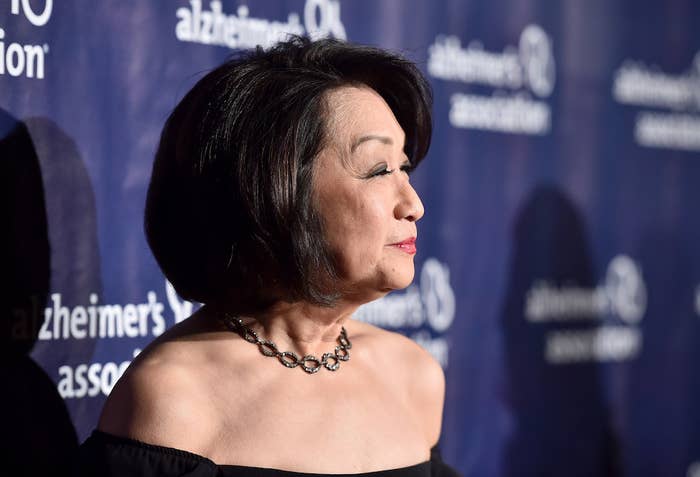 Broadcast journalist Connie Chung revealed that she was sexually assaulted in an open letter to Christine Blasey Ford published in the Washington Post on Wednesday.
When she was in college in the 1960s, Chung said that she went to her longtime family doctor's home office in Washington, DC, where she asked for birth control pills, an IUD, or a diaphragm and thought she was going to get a gynecological examination.
"While I stared at the ceiling, his right index finger massaged my clitoris," Chung wrote. "With his right middle finger inserted in my vagina, he moved both fingers rhythmically. He coached me verbally in a soft voice, 'Just breathe. Ah-ah,' mimicking the sound of soft breathing. 'You're doing fine,' he assured me."
According to Chung, she had her first orgasm and her doctor leaned over, kissed her lips, and left the room. She doesn't remember saying anything to him before she got dressed and drove home.
Chung addressed the letter to Ford after Ford testified last week that Supreme Court nominee Brett Kavanaugh sexually assaulted her when they were in high school.
The 72-year-old veteran journalist said she was inspired to come forward with her account because of Ford's testimony, as well as the Harvey Weinstein investigations published by the New Yorker and the New York Times last fall.
"Will my legacy as a television journalist for 30-plus years be relegated to a footnote? Will 'She Too' be etched on my tombstone instead?" Chung wrote.
"I don't want to tell the truth. I must tell the truth," she added. "As a reporter, the truth has ruled my life, my thinking. It's what I searched for on a daily working basis."