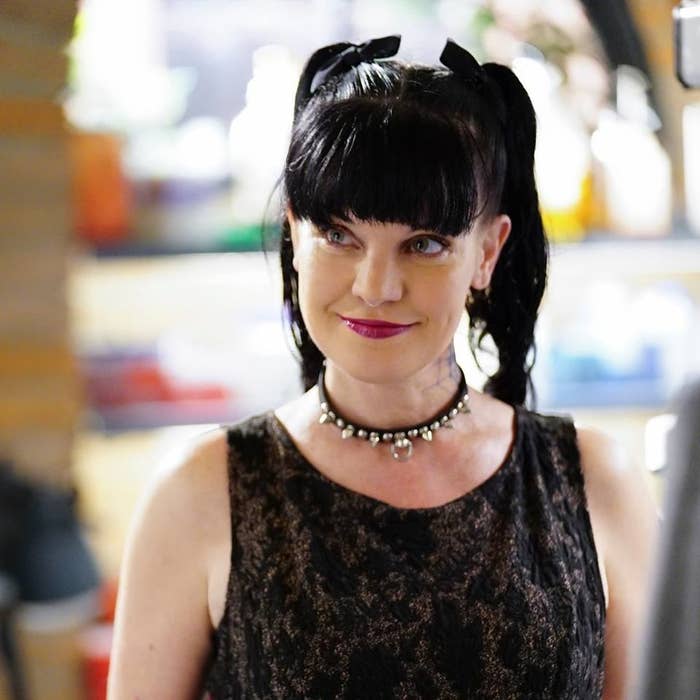 After days of silence, CBS responded Tuesday night to a series of tweets from former NCIS actor Pauley Perrette in which she suggested she left the popular crime drama after enduring "multiple physical assaults."
"He did it," Perrette wrote without naming any individual.

Since 2003, Perrette has played goth forensic scientist Abby Sciuto on the show for 15 seasons until her final appearance last week, having announced the decision to leave last October.

But on Sunday, in a series of tweets, Perrette suggested her name was being slurred in tabloid media by a "very rich, very powerful publicity 'machine.'"
Then, several hours later, she suggested she had stayed silent about something in order to protect crew members' jobs.
"It's horrifying. I left. Multiple Physical Assaults," she wrote.
She did not name NCIS specifically, but the tweets were sent soon after her final episode aired.
In a statement sent to BuzzFeed News following the initial publication of this story, a spokesperson for CBS Television Studios said Perrette had approached the network "with a workplace concern" over one year ago:
Pauley Perrette had a terrific run on NCIS and we are all going to miss her.

Over a year ago, Pauley came to us with a workplace concern. We took the matter seriously and worked with her to find a resolution. We are committed to a safe work environment on all our shows.
Following the statement from CBS, Perrette thanks them on Twitter. "They have always been so good to me and always had my back," she wrote.
A representative for Perrette told BuzzFeed News she has "no comment at this time beyond what she said in her Tweets." BuzzFeed News also contacted the SAG-AFTRA organization, the union group representing actors, to ask if Perrette or any other actor ever filed any complaints about the NCIS set.

In 2015, Perrette said she was attacked by a homeless man who threatened to kill her. The actor has also said she was sexually assaulted when she was in high school. She said that the rape ultimately led to "abusive relationships" and "allowing myself to be bullied by a powerful man for way too long in a work environment until I finally said enough and took no more words from anyone, including myself that being complacent was 'good behavior.'"
UPDATE
This story was updated with the statement from CBS, Perrette's representative, and with Perrette's latest tweet thanking CBS.