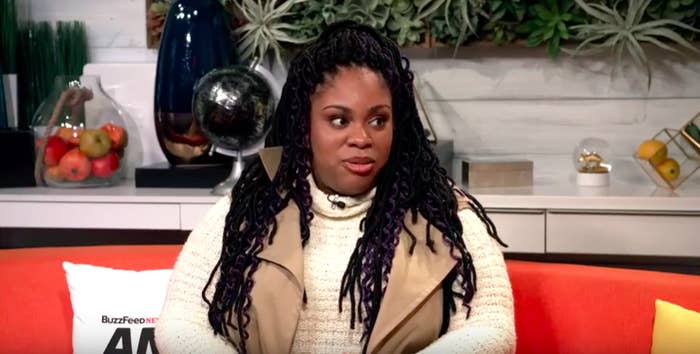 The Hate U Give author Angie Thomas released a new YA novel earlier this month, On the Come Up, and before it even hit bookshelves, Fox has announced it's going to adapt the book for the big screen.
On the Come Up tells the story of a 16-year-old aspiring rapper named Bri who lives in the same fictional neighborhood where The Hate U Give also takes place.
Thomas told BuzzFeed News she wants to put a spotlight on real-life women hip-hop icons when the new film is cast.
"Cardi, I would love for you to make an appearance; Missy [Elliott], Nicki, I can keep y'all separated. We don't have to worry about any drama," Thomas said on BuzzFeed News' Twitter morning show AM to DM, making a joke about the ongoing feud between Cardi B and Nicki Minaj.
"I would love as many women in hip-hop to make appearances so we can say they're here, they're making themselves heard, and they inspired this generation, so let's inspire more generations," she said.
Thomas also said she would Taraji P. Henson to play a role in the film.
"Not only is she such a great actress, but she's an empowered woman and she empowers other women," she said. "And I think if nothing else, that energy on set would be amazing."
Thomas will be a producer on her latest film adaptation and is returning to Hollywood with the same creative team behind The Hate U Give, which starred Amandla Stenberg and Russell Hornsby. George Tillman Jr. will return as director of On the Come Up.
"I often say the kids I wrote for today are going to be politicians with Twitter accounts tomorrow. I take that seriously," Thomas said.
"If they read these books now and they find their activism now, they're going to be greater people later."