Actor Brendan Fraser says he was groped by the former president of the Hollywood Foreign Press Association, the group behind the Golden Globe Awards, in 2003.
In a new profile with GQ exploring why he chose to stop acting for several years, Fraser said the absence was motivated in part by being sexually assaulted by Philip Berk while leaving a HFPA-hosted luncheon at the Beverly Hills Hotel.
"His left hand reaches around, grabs my ass cheek, and one of his fingers touches me in the taint. And he starts moving it around," Fraser said. "I felt ill. I felt like a little kid. I felt like there was a ball in my throat. I thought I was going to cry."
Fraser said he told his then-wife what happened, but didn't want to make the incident public because he didn't want to face how it made him feel.
However, he said the experience made him retreat and "feel reclusive." (He also told GQ he needed time off from Hollywood after becoming injured doing too many stunt films, and to deal with the breakdown of his marriage.)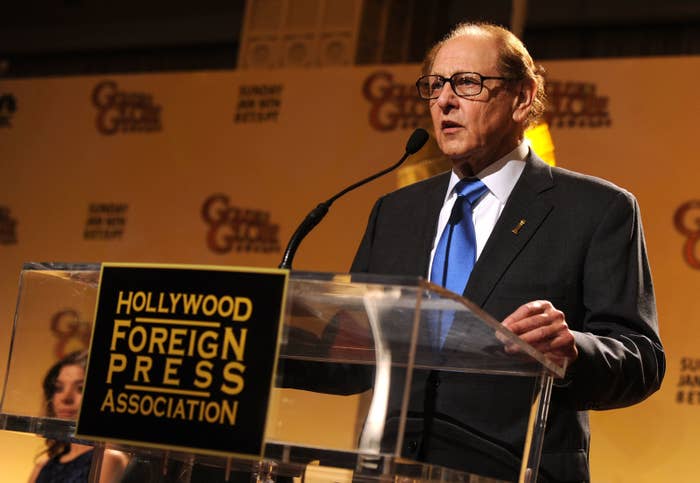 Berk, a South African–born journalist, told GQ that Fraser's allegation was "a total fabrication."
The former HFPA president did, however, write about an incident in his memoir, saying he pinched Fraser's ass as a joke. Berk told GQ that he wrote Fraser a letter after the actor's representatives asked him to apologize.

"My apology admitted no wrongdoing," Berk said. "The usual 'If I've done anything that upset Mr. Fraser, it was not intended and I apologize.'"
Fraser said he was inspired to tell his story as a result of the actions of his former female costars Ashley Judd, Rose McGowan, and Mira Sorvino, all of who have gone public with allegations against Harvey Weinstein.
"Am I still frightened? Absolutely," Fraser told GQ. "Do I feel like I need to say something? Absolutely. Have I wanted to many, many times? Absolutely. Have I stopped myself? Absolutely."
Berk did not immediately respond to requests for comment. A representative for Fraser said he had no further comment.
The Hollywood Foreign Press Association is investigating the incident after learning new information in Fraser's recent interview, the organization told BuzzFeed News in an official statement on Friday.
"The HFPA stands firmly against sexual harassment and the type of behavior described in this article," the official statement said.
"Over the years we've continued a positive working relationship with Brendan, which includes announcing Golden Globe nominees, attending the ceremony and participating in press conferences. This report includes alleged information that the HFPA was previously unaware of and at this time we are investigating further details surrounding the incident."