Another cast member on Bravo's Southern Charm is being criticized for using monkey emojis on social media just months after one of the show's stars publicly apologized for texting the same emoji to a Black activist.
Patricia Altschul used monkey emojis in an Instagram caption last Thursday when promoting the upcoming season of the reality TV series. In May, Southern Charm's Kathryn Dennis apologized after she sent a monkey emoji in a direct message to Charleston activist and radio host Mika Gadsden when defending a local business owner who was organizing a Trump parade.
Altschul, whose son Whitney Sudler-Smith is also an executive producer and former cast member on Southern Charm, has since deleted the emojis from her Instagram caption. When fans tagged her in Instagram stories and direct-messaged her, she responded saying it was meant to be "an unfortunate shade about Kathryn" and "when I realized it might be misunderstood I took it down."
Neither Bravo nor Altschul immediately responded to requests for comment.
Dennis tweeted an apology in May for using the monkey emoji after Gadsden shared a screenshot of their conversation.
"I want to acknowledge that using a monkey emoji in my text was offensive, and from the bottom of my heart I sincerely apologize to anyone and everyone I hurt," she said. "Although the context was not my intention, there are no 'if ands or buts' that excuse me. I did not give it thought, and it was and is wrong. I know I am not that person. I know and will do better."
In screenshots of Dennis and Gadsden's full conversation reviewed by BuzzFeed News, the reality star messaged the activist 28 times, called her a "psycho," and said, "Do you have a mom?"
The trailer for Southern Charm Season 7 gives a glimpse into how the reality series addresses the incident on camera. Leva Bonaparte, a new cast member who's also the only woman of color on the show, confronts Dennis over video chat, saying, "When I first saw the monkey emoji I was just like, 'What the hell, Kathryn?'" Dennis replies, "In my heart, I know I'm the furthest thing from racist."
Gadsden told BuzzFeed News "it felt triggering" to see Altschul use monkey emojis in her recent Instagram post because it showed her that the cast members haven't learned any lessons from Dennis's original incident.
"Using the monkeys flippantly the way Patricia did is another example of how they're able to diminish the trauma," she said. "Some people might say, 'It's just an emoji,' but what it really does is show me, 'We don't have to care about your pain, Black woman. We don't have to care about how you were ridiculed.'"
According to Gadsden, Bonaparte reached out to her over the summer to "share her side of the issue." But Gadsden said she felt like the phone call was disingenuous and was a way for the network to do "damage control."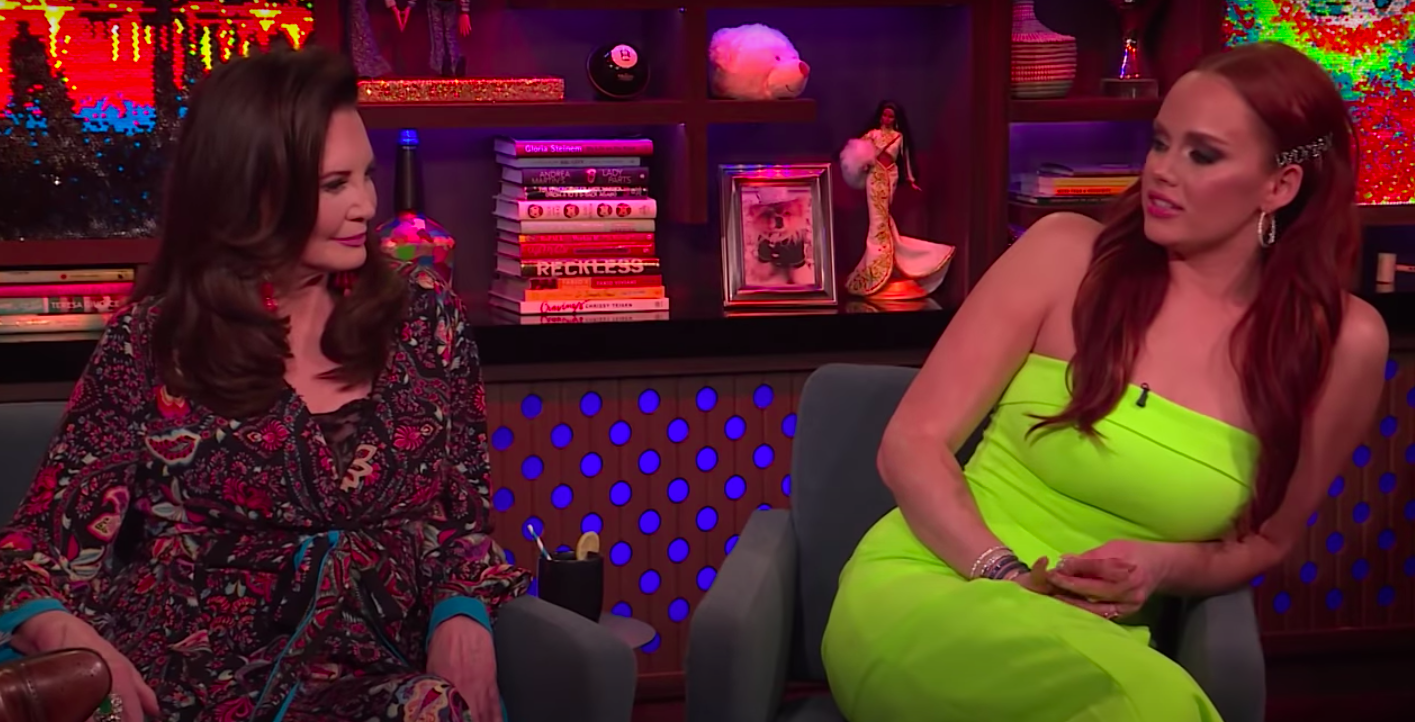 "It seems as if adding women of color to the cast and featuring clips in the trailer that show women of color addressing Kathryn about the incident was designed to help correct the show's image," Gadsden said. "But like muscle memory, they revert back to the same classic iconography, the same type of hateful imagery to promote the show. Charleston has made an industry off of diminishing the pain of Black folks."
It's just the latest race-related controversy for a Bravo cast.
In June, Stassi Schroeder and Kristen Doute were fired from Vanderpump Rules after their former cast member Faith Stowers said the two called the cops on her. Stowers said in an Instagram Live interview that in 2018, Schroeder and Doute called the police to report her for crimes that another Black woman featured in the Daily Mail had allegedly committed.
Max Boyens and Brett Caprioni, cast members in Vanderpump Rules' most recent season, were also fired from the series in June after racist tweets from their past were uncovered.
In light of the Vanderpump Rules firings, Gadsden said she doesn't understand why Bravo is choosing to hold certain reality stars more accountable than others.
"It's wild to me that other Bravo stars have been let go and yet why is it here in Charleston, the cradle of slavery, that Kathryn and now Patricia are allowed to maintain their status?" Gadsden said. "We're seeing overt racism. But the diminishing of racism, the diminishing of Black pain, is profitable."