Olympic skier Bode Miller and his wife, professional volleyball player Morgan Miller, spoke out for the first time since their 19-month-old daughter, Emmy, died after drowning in a pool in June.
"She was just a bear. She had such a powerful bull-like personality where she just did what she wanted," Bode Miller said on the Today show Monday.
Morgan Miller said, "It was a normal day," and explained that she was at her neighbor's house with her kids when she took her eyes off Emmy for a quick moment and then saw a tiny sliver of light coming from the door that leads to the pool in the backyard.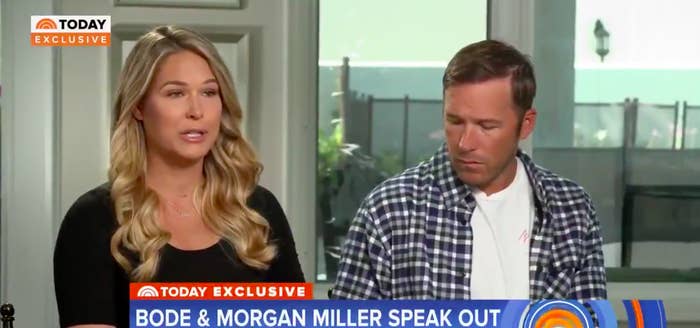 "There's not a day that goes by that I don't pray for the opportunity to go back to that day and make it different," Morgan said through tears during the interview with NBC News' Savannah Guthrie. "But now we have the opportunity to make other parents' days different."
Bode and Morgan said they wanted to share their story as a part of the healing process and that they want to help other parents learn more about drowning prevention.
"The intensity behind this conversation is where we are lacking," Morgan said. "This should be the number one thing that we talk about."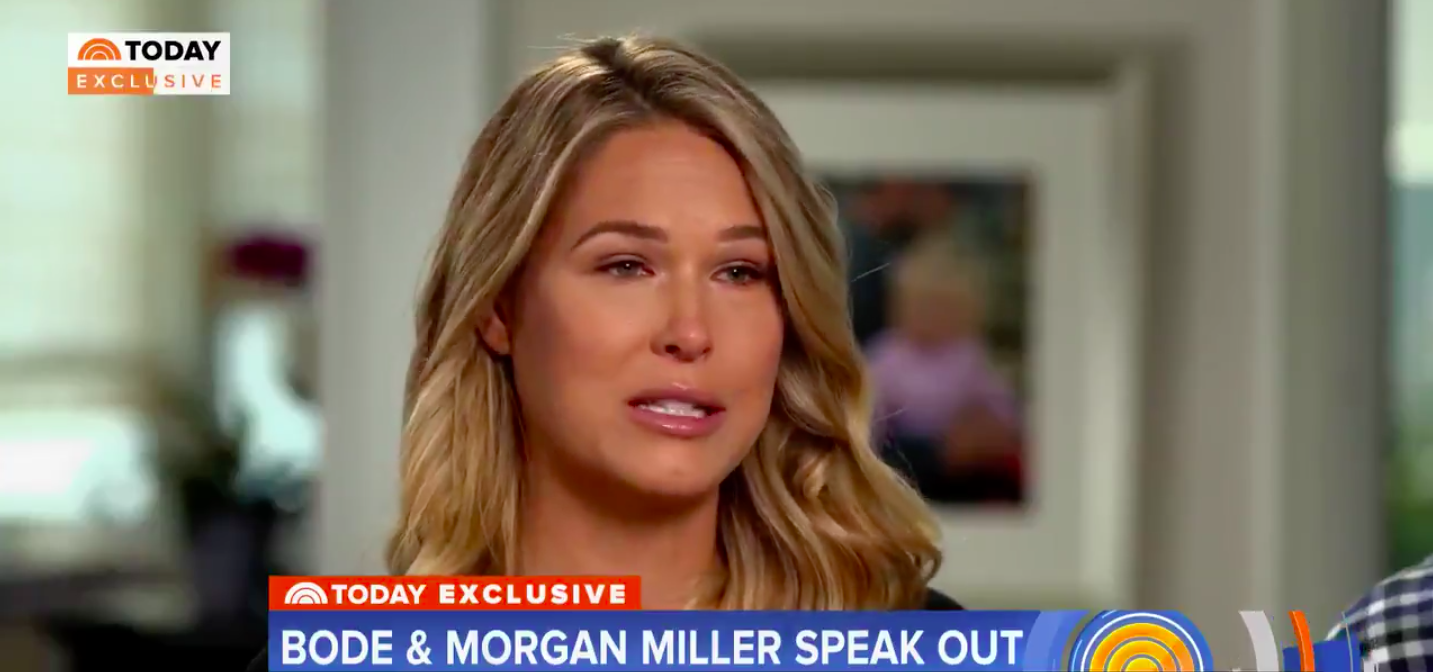 "The reality is, as a parent you can't dodge responsibility for your kids," Bode Miller said. "That part is probably the most single difficult part to get over."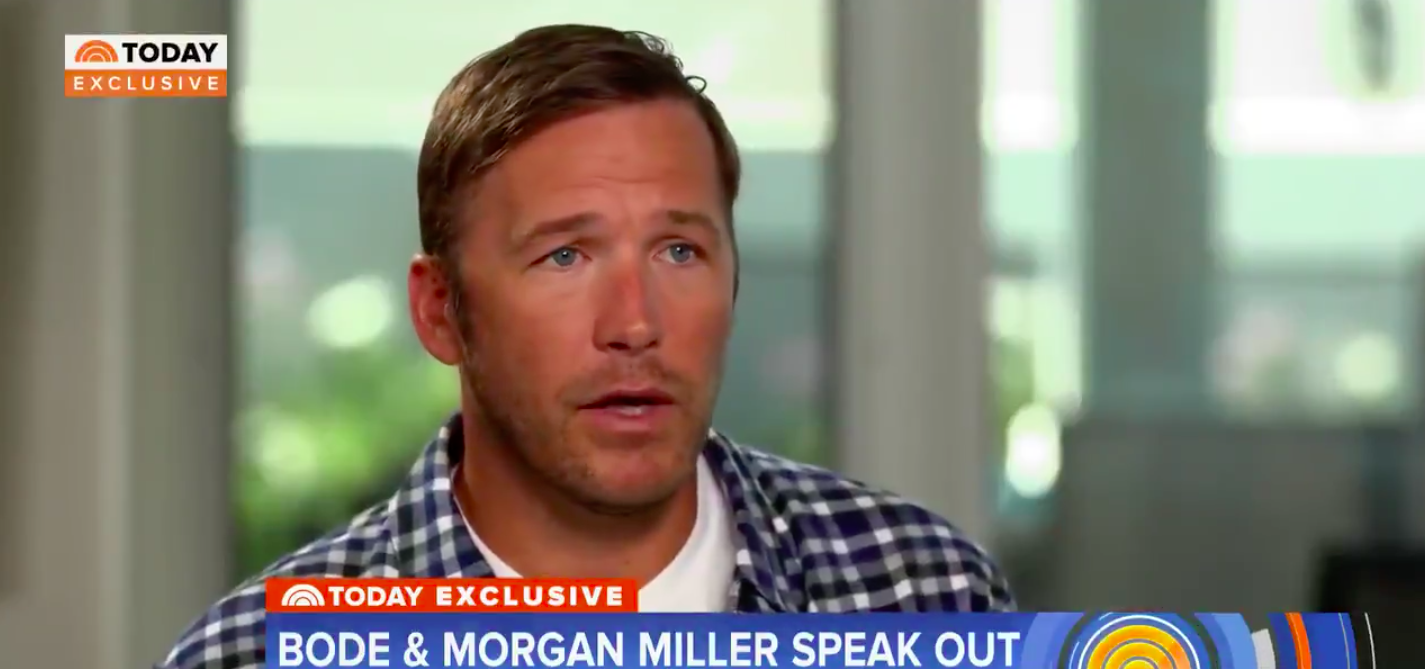 The Millers are parents of three other young children and have another baby on the way. Morgan said that being pregnant while grieving the loss of her infant has been incredibly difficult.
"How am I supposed to bring a new baby into this world with just losing my baby?" Morgan said. "Emmy was so excited to be a big sister. She walked around all the time with her baby [doll]. And now we have the opportunity to get to love that baby, not only for ourselves but for Emmy."