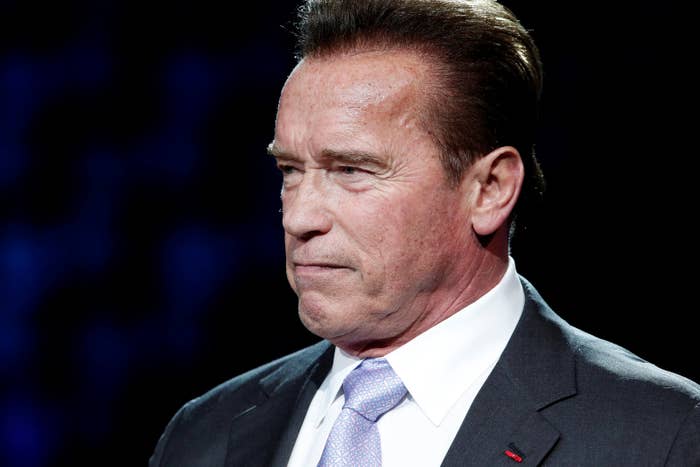 Arnold Schwarzenegger addressed the 2003 sexual misconduct allegations against him in a recent interview with Men's Health, saying, "Looking back, I stepped over the line several times, and I was the first one to say sorry."
In October 2003, when Schwarzenegger ran for governor of California, six women came forward with stories about the actor turned politician groping them, including three women who said he grabbed their breasts and another woman who said Schwarzenegger reached up her skirt and grabbed her buttocks.
The six incidents reportedly occurred between 1970 and 2000 on movie sets, in studio offices, and in hotels.
"I feel bad about it, and I apologize," Schwarzenegger said in his Men's Health interview.
"When I became governor, I wanted to make sure that no one, including me, ever makes this mistake," he said. "That's why we took sexual harassment courses to have a clear understanding, from a legal point of view and also from a regular-behavior point of view, of what is accepted and what is not."
Schwarzenegger went on to serve as governor of California from November 2003 until January 2011.
When asked if his views on masculinity have changed since the #MeToo movement, Schwarzenegger said, "I've not changed my view. I'm a guy."
"I would not change my view of who I am," he continued. "The woman I was originally most in love with was my mother. I respected her, and she was a fantastic woman. I always had respect for women."