Ariana Grande has shared an emotional post mourning the death of 26-year-old rapper Mac Miller, who died Sept. 6 of a suspected drug overdose.
Miller and Grande dated from 2016 until 2018. The couple broke up in May.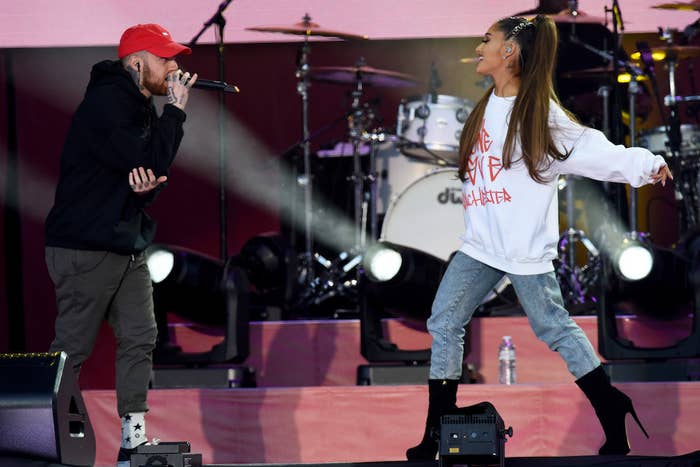 On Friday, Grande posted this video of Miller that shows the pair laughing and talking, along with an emotional caption.
"I adored you from the day I met you when I was nineteen and I always will. I can't believe you aren't here anymore. I really can't wrap my head around it," Grande wrote.
"I'm so sorry I couldn't fix or take your pain away. I really wanted to," she continued. "The kindest, sweetest soul with demons he never deserved. I hope you're okay now. Rest."