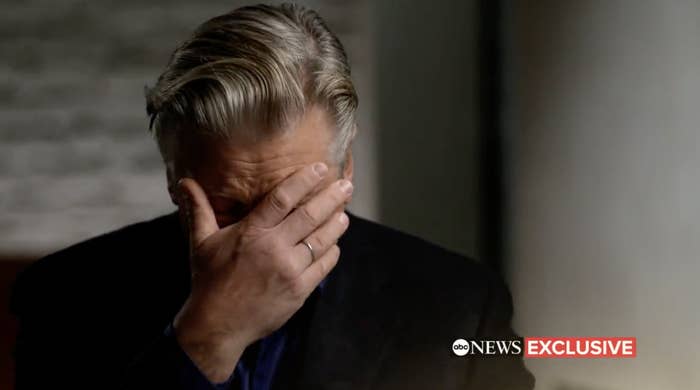 Alec Baldwin is claiming that he did not pull the trigger of the gun that killed cinematographer Halyna Hutchins on the set of Rust in October.
It is the first time the actor, who was handed a prop gun loaded with live ammunition that a crew member said was safe to use, has opened up about how he accidentally shot and killed Hutchins and injured the film's director, Joel Souza. He made the statements in an interview with ABC News' George Stephanopoulos that's set to air on Thursday.
Baldwin's new claims seem to contradict other crew members' statements and what has been reported in several search warrant affidavits by Santa Fe County authorities. They also further muddle the probe into how live rounds ended up in the long-barrel Colt .45 on the set of the low-budget Western, which had been plagued by other problems.
When Stephanopoulos pointed out that it wasn't in the script for the trigger to be pulled, Baldwin replied, "Well, the trigger wasn't pulled. I didn't pull the trigger."
"So you never pulled the trigger?" Stephanopoulos responded.
"No, no, no, no, no," Baldwin said. "I would never point a gun at anyone and pull the trigger at them. Never."
However, according to search warrant affidavits released by the Santa Fe County Sheriff's Office, after authorities arrived on the scene the day of the shooting, Oct. 21, they wrote that "the prop-gun was fired by the Actor Alec Baldwin." From the hospital, Souza also told investigators that Baldwin had been sitting in a pew in the building and was practicing a cross draw when suddenly there was a "whip and then a loud pop."
Mamie Mitchell, the script supervisor who was standing 4 feet away from Baldwin and called 911 to report the shooting, said in a lawsuit that the actor "intentionally, without just cause or excuse, cocked and fired the loaded gun even though the upcoming scene to be filmed did not call for the cocking and firing of a firearm." According to her complaint, the script did not call for the gun to be discharged.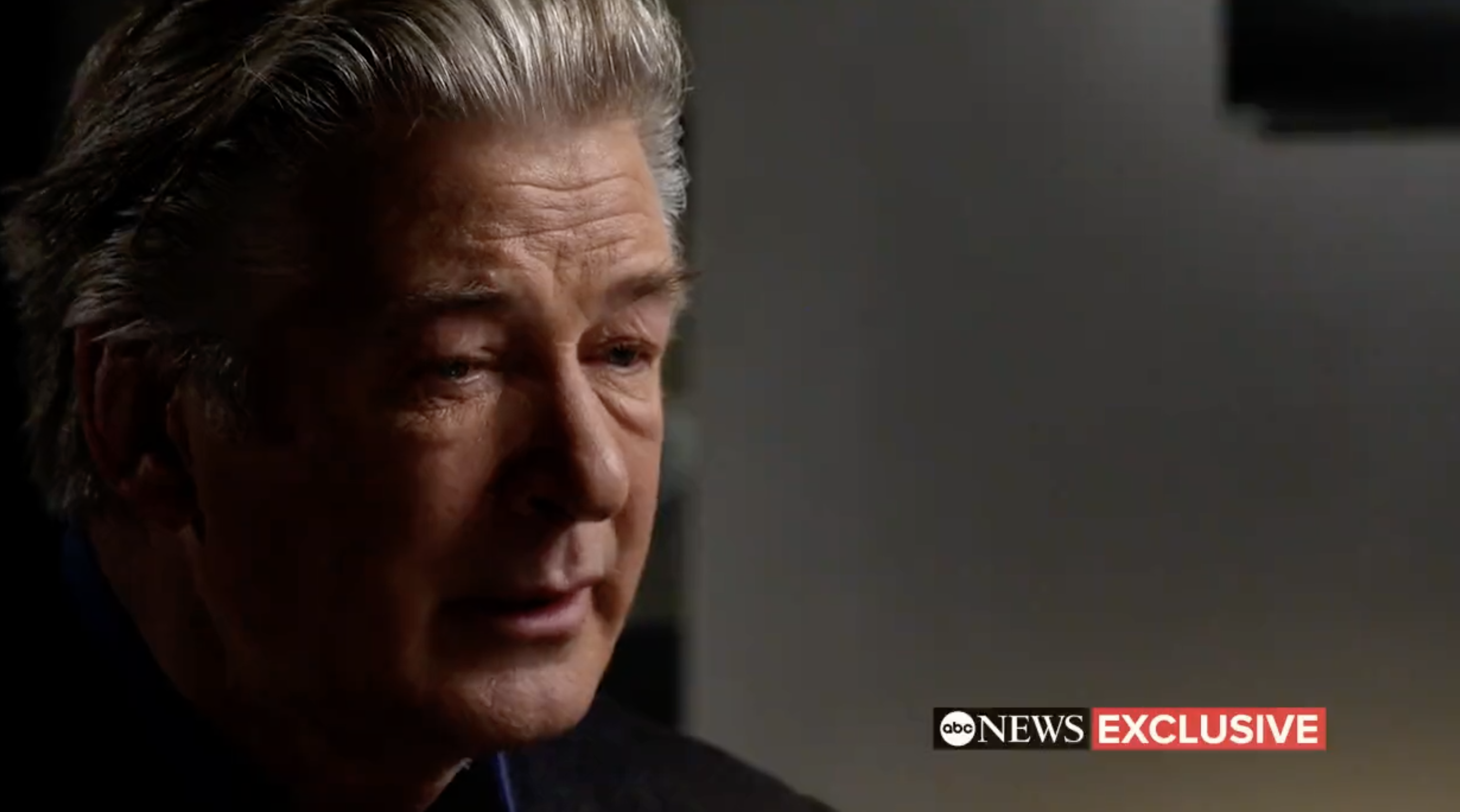 Two veteran industry armorers told BuzzFeed News that with period weapons, it is possible to fire the gun without intentionally pulling the trigger. If the hammer is back and cocked, it could only take a light touch or pull on the trigger to discharge the gun, they added.
Investigators are trying to answer the question as to how a live round wound up in the gun, when only dummy rounds are allowed on sets. This week, new documents from the sheriff's office detailed how live and inert rounds may have been mixed together in a box, potentially even bearing the same manufacturer's logo. The warrant said that the ammo came from various sources, one of which is a supplier in Albuquerque named PDQ Arm & Prop LLC, which is owned by Seth Kenney. According to interviews with Kenney, the ammo might have been "reloaded ammunition," which comprises recycled bullet components.
When asked by Stephanopoulos how a real bullet got onto the set of Rust in the first place, Baldwin said, "I have no idea. Someone put a live bullet in a gun, a bullet that wasn't even supposed to be on the property."
When describing Hutchins, Baldwin got emotional, crying and burying his face in his hands.
"She was someone who was loved by everyone who worked with [her] and liked by everyone who worked with [her] and admired," he said about Hutchins.
"I mean, even now, I find it hard to believe," he added. "It just doesn't seem real to me."
Baldwin was also quick to answer Stephanopoulos' question of whether this was the worst thing that ever happened to him.
"Yes. Yep. Yep," he said. "Because I think back and I think of, What could I have done?"
On Dec. 10, ABC plans to air a two-hour 20/20 episode that dives into the chain of events on the set of Rust that led to Halyna Hutchins' death, including Baldwin's interview.
Correction: Halyna Hutchins' name was misstated in one instance in a previous version of this post.