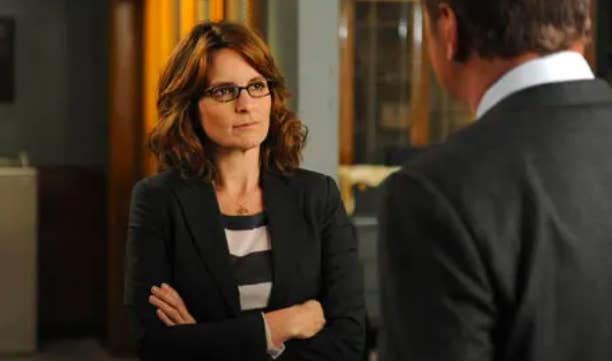 NBCUniversal, 30 Rock creator Tina Fey, and executive producer Robert Carlock have requested that episodes of the series featuring characters in blackface be removed from streaming services and syndication.
"As we strive to do the work and do better in regards to race in America, we believe that these episodes featuring actors in race-changing makeup are best taken out of circulation," Fey said in a statement. "I understand now that 'intent' is not a free pass for white people to use these images. I apologize for pain they have caused. Going forward, no comedy-loving kid needs to stumble on these tropes and be stung by their ugliness. I thank NBCUniversal for honoring this request."
Representatives for NBCUniversal, Fey, and Carlock did not immediately respond to BuzzFeed News' request for comment.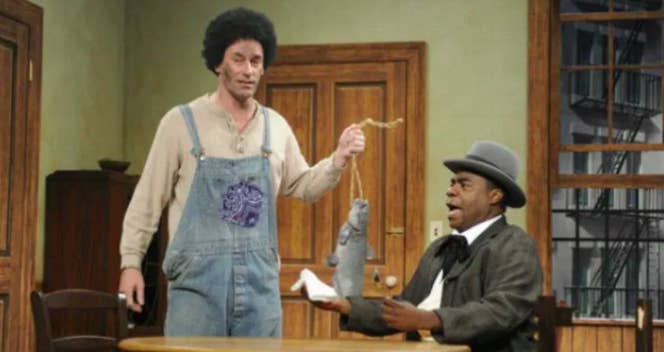 The episodes will be removed from Hulu, where 30 Rock is streaming, as well as Amazon Prime, iTunes, and Google Play. They also won't appear on traditional TV reruns.
Jenna Maroney (Jane Krakowski) appeared in blackface in two episodes of the series — Season 3, Episode 2 ("Believe in the Stars"), which aired in November 2008, and Season 5, Episode 10 ("Christmas Attack Zone"), which aired in December 2010. In addition, Season 5's "Live Show," which aired in October 2010, is also being pulled. Jon Hamm also appeared on the show in blackface during a skit on Season 6's "Live From Studio 6H," which aired in April 2012.
The news about 30 Rock removing its blackface episodes was first reported by Vulture. This comes in the wake of criticism from viewers after a reunion special, which is set to air on NBC on July 16, was announced.