Some Russians See Vindication In Bombers' Chechen Roots
"It's finally time for Americans to draw the conclusion that there are not 'good' and 'bad' terrorists."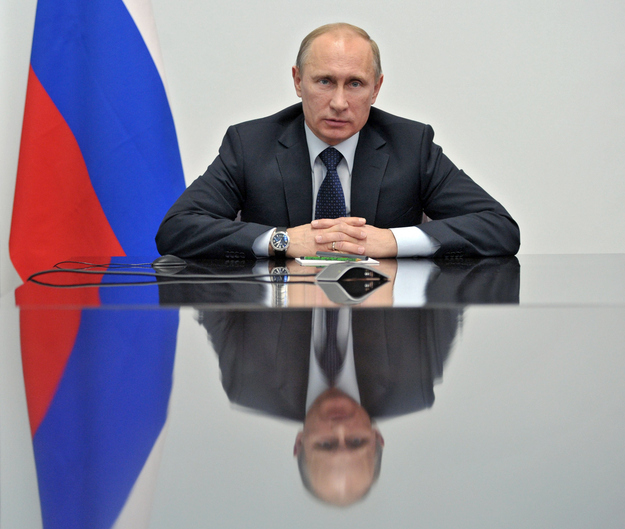 MOSCOW — When the news broke that the Boston bombers had roots in the Republic of Chechnya, sympathy wasn't the only reaction here.
The other was a kind of vindication: Russia's leaders have bridled for almost two decades at American concerns over human rights in the restive Caucasus. And some Russian citizens and officials were quick to turn American accusations of 'terrorist breeding' back the other direction. Now some are making the argument — with varying degrees of bluntness — that America's chickens are coming home to roost.
"From what happened in Boston, it's finally time for Americans to draw the conclusion that there are not 'good' and 'bad' terrorists, there are not 'ours' and 'their' terrorists," said Vladimir Kotlyar, a national security analyst, on Kommersant FM radio.
"This reminds me of when Theodore Roosevelt, the President of the U.S. at the beginning of the 20th century, was talking about one of the Latin American dictators," Kotlyar said. "[The president said] 'of course he's a son of a bitch. But he's our son of a bitch.'
Some Russians took to Twitter to express similar sentiments.
"It's the usual stuff for Americans – first they recruit, nurture, take care of their terrorists. Then they get out of their [America's] control," wrote one man, Aram Asotych.
Americans have long argued the contrary: That Russia's dirty war in Chechnya radicalized a generation of Chechen men, and turned a regional struggle for autonomy into an arm of the global jihad. But the question has become increasingly academic, and the Boston bombing will likely do away with any American sympathy for, for instance, Chechen political refugees. Indeed, Russians point out, they had specifically warned the U.S. in this case, with the FBI reportedly questioning the elder Tsernaev brother at the behest of Russian security. President Vladimir Putin called President Barack Obama Friday to express his solidarity, and both sides promised increase intelligence cooperation.
"Both sides underscored their interest in bolstering the close cooperation of Russian and US special services in the fight against international terrorism," the Kremlin said in a statement.
Meanwhile, Chechnya's president, Ramzan Kadyrov, also went out of his way to blame the U.S. for the suspects' actions.
"Any attempt to draw a connection between Chechnya and Tsarnaevs — if they are guilty — is futile," he added. "They were raised in the United States, and their attitudes and beliefs were formed there."