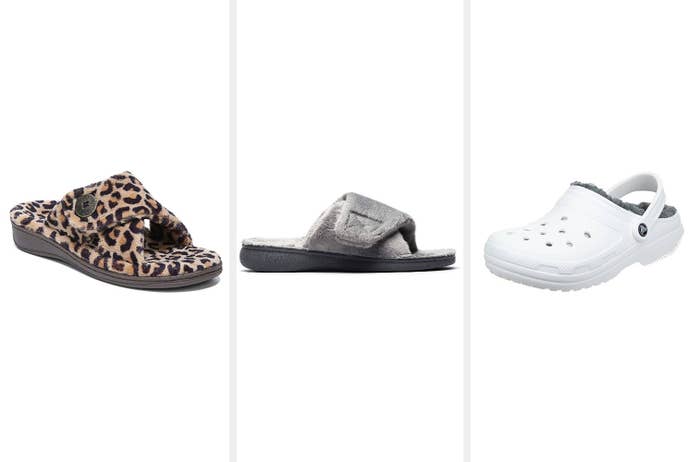 BuzzFeed may collect a share of sales or other compensation from the links on this page if you decide to shop from them. All products were independently selected by our editors, and the prices were accurate and items in stock at the time of publication.
As a shoe lover, one of the greatest things about the seasons changing is the opportunity to switch up my footwear game. Aside from swapping out my sandals for boots to wear outside, the colder weather means it's also time to pull out only the coziest of slippers.
And not just any kind of slippers — slippers with arch support. When your feet have pronounced arches, shopping for shoes can be a struggle, and slippers are notoriously unsupportive. A lot of slippers I've come across fail to keep my arches in mind and don't offer the support they need, leaving me limping around my apartment all day.
Thanks to this conundrum and because I'm tired of having achy feet every year, I sought to find the best slippers that offer arch support — and who better to offer recommendations on this topic than other high-arched bipeds like myself? I scoured reviews from fellow slipper-wearers all over the internet to find out which ones are worth buying and which ones to skip. Some reviews even mentioned that certain slippers helped alleviate pain from plantar fasciitis. Check out my findings below.

1. Vionic Pauline slipper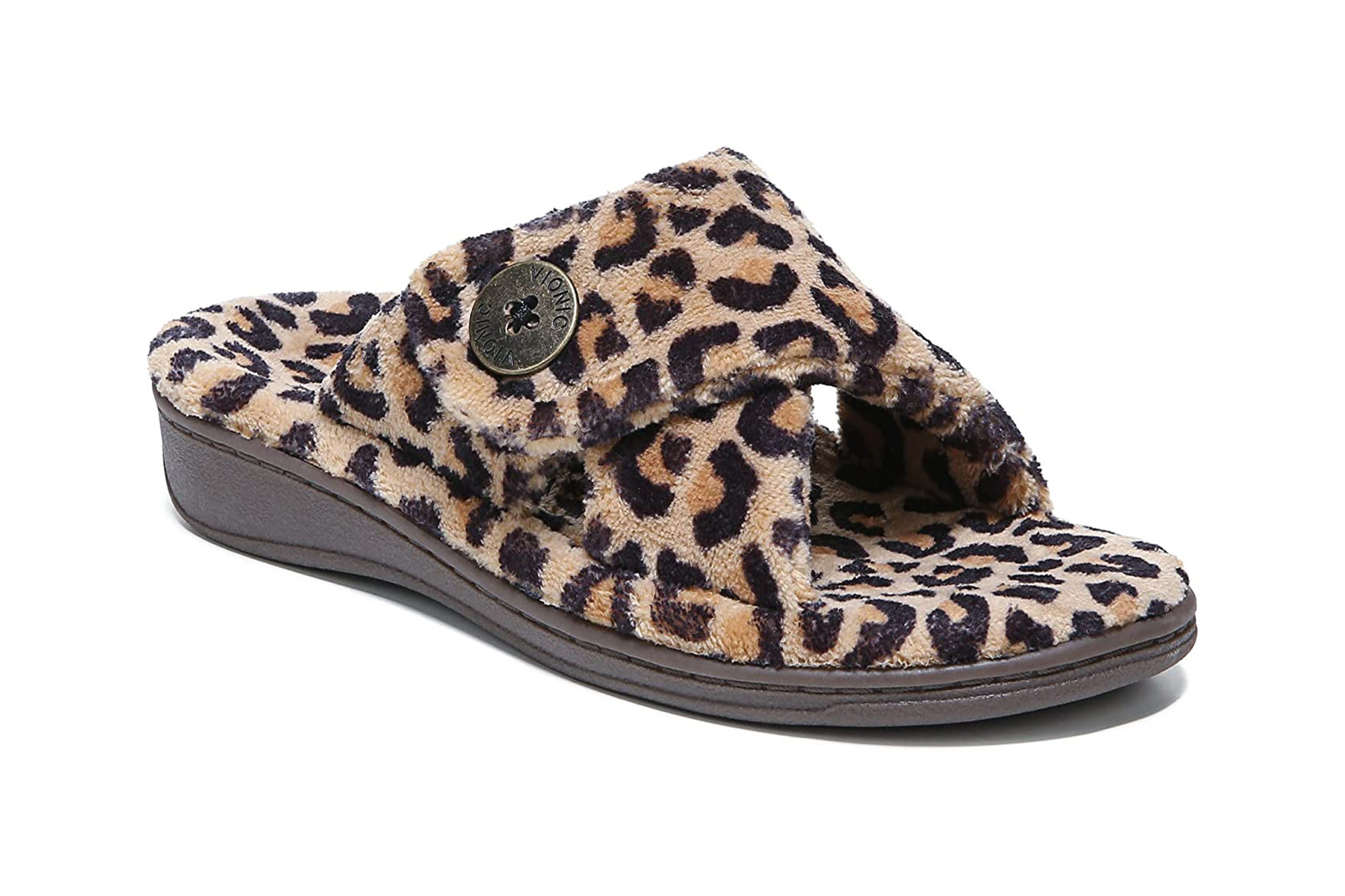 You don't have to compromise on style when it comes to having supportive slippers for the fall and winter. These chic Vionic slippers come in leopard print, charcoal, gray, black and tan. The podiatrist-designed footbed is made to hug your feet and provide comfort in the form of a deep heel-cup, arch support and cushioning on the ball of the foot. They come in women's sizes 5-12.

Promising review: "I can't walk on flat feet and needed new house slippers that also have some arch support. I love these — they are soft and comfortable but have a good support. My sister saw me wearing them and now she wants them! They also feel like they will last a lot longer than all the cheap/memory foam ones I had been going through. Very happy with this purchase." — Abigail J Reikow
You can buy the Vionic Pauline slipper from Amazon starting at around $33.
2. Sollbeam fuzzy house slippers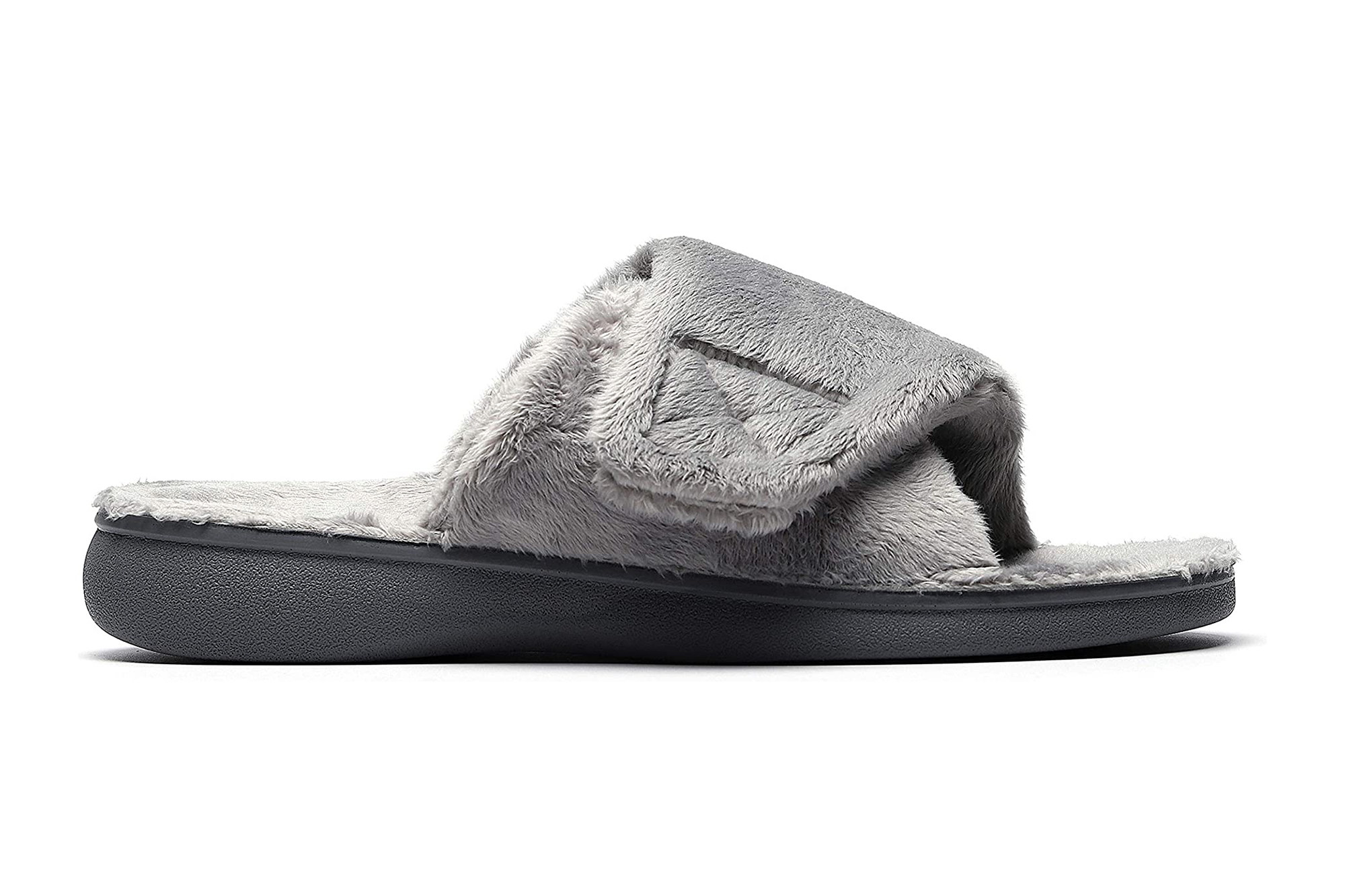 Whether you're on the hunt for a slipper to lounge around indoors or to take out the trash, this fuzzy option offers both function and comfort. Available in nine colors, this supportive slipper has an arch supportive footbed and deep heel cup to help stabilize your foot. It comes in women's sizes 6-11.

Promising review: "These are my absolute favorite slippers. I bought them while I was pregnant and suffering from plantar fasciitis. These have amazing arch support while still being comfortable. My feet are narrow and I liked that I could adjust the width when my feet were fluctuating between swollen and non-swollen." — Amazon customer
You can buy Sollbeam fuzzy house slippers from Amazon starting at around $16.
3. Unisex Crocs lined clog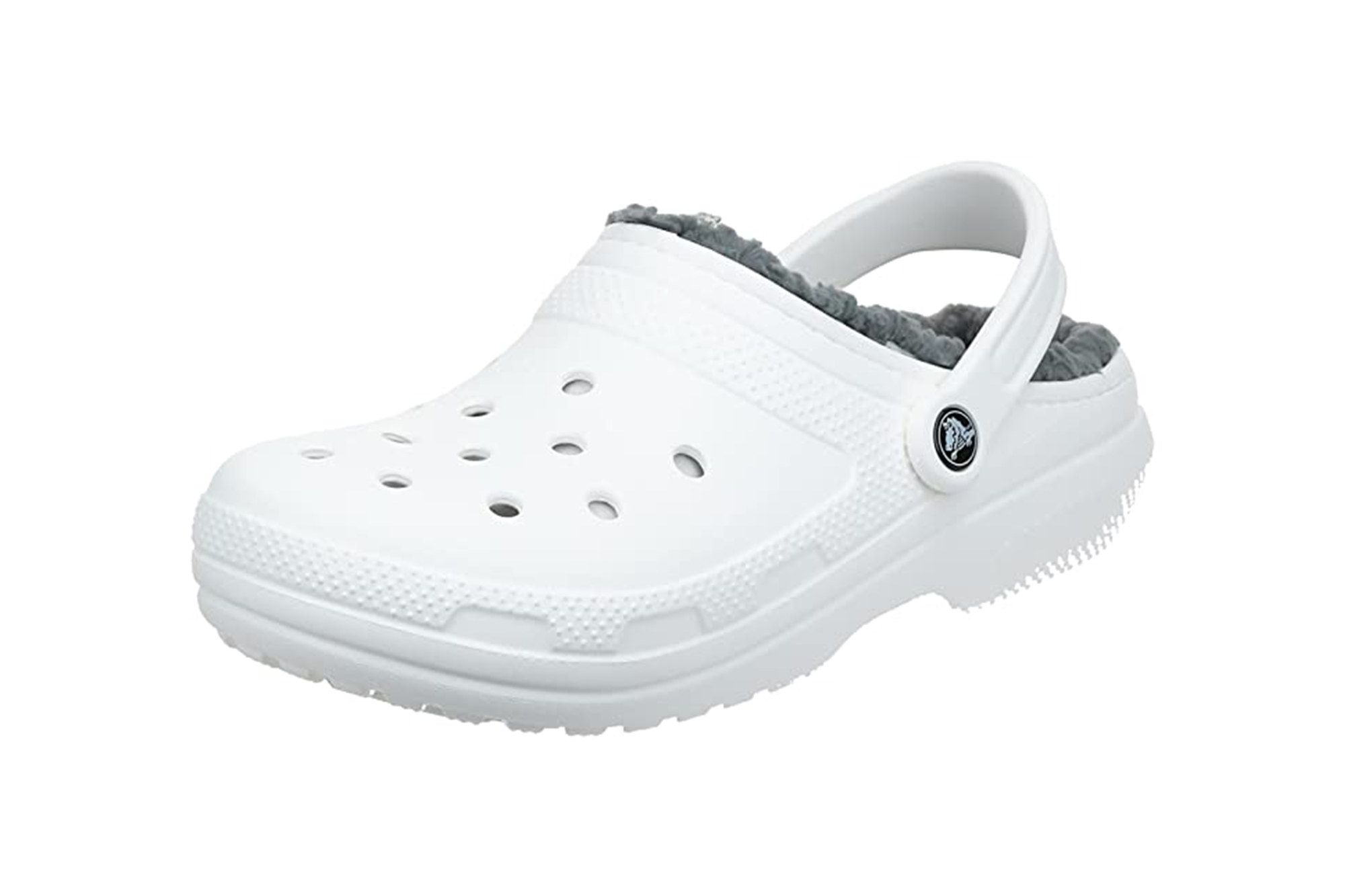 Regardless of how you feel about them, Crocs are here to stay — we even spoke with a podiatrist who recommended them as a recovery sandal. The classic clog also comes in fuzz-lined style that makes the perfect slipper for wearing indoors and during errands. It comes in multiple colors, including olive green, yellow, white, lavender and blue. These roomy Crocs offer a snug fit that will hug your foot and reviews mention they're supportive for high arches, as shown below.

Promising review: "This was my first purchase of Crocs. I was looking for a warm slip on with good support to wear at home in winter due to a recent dx of arthritis. I ordered an 8-6 because I generally wear an 8 in slides or summer sandals. They were a perfect fit; plenty of toe space and support for my high arches. By day two the pain in my back was greatly alleviated and they were so comfortable. I definitely will purchase more." — Chris
You can buy Unisex Crocs lined clogs from Amazon starting at around $26.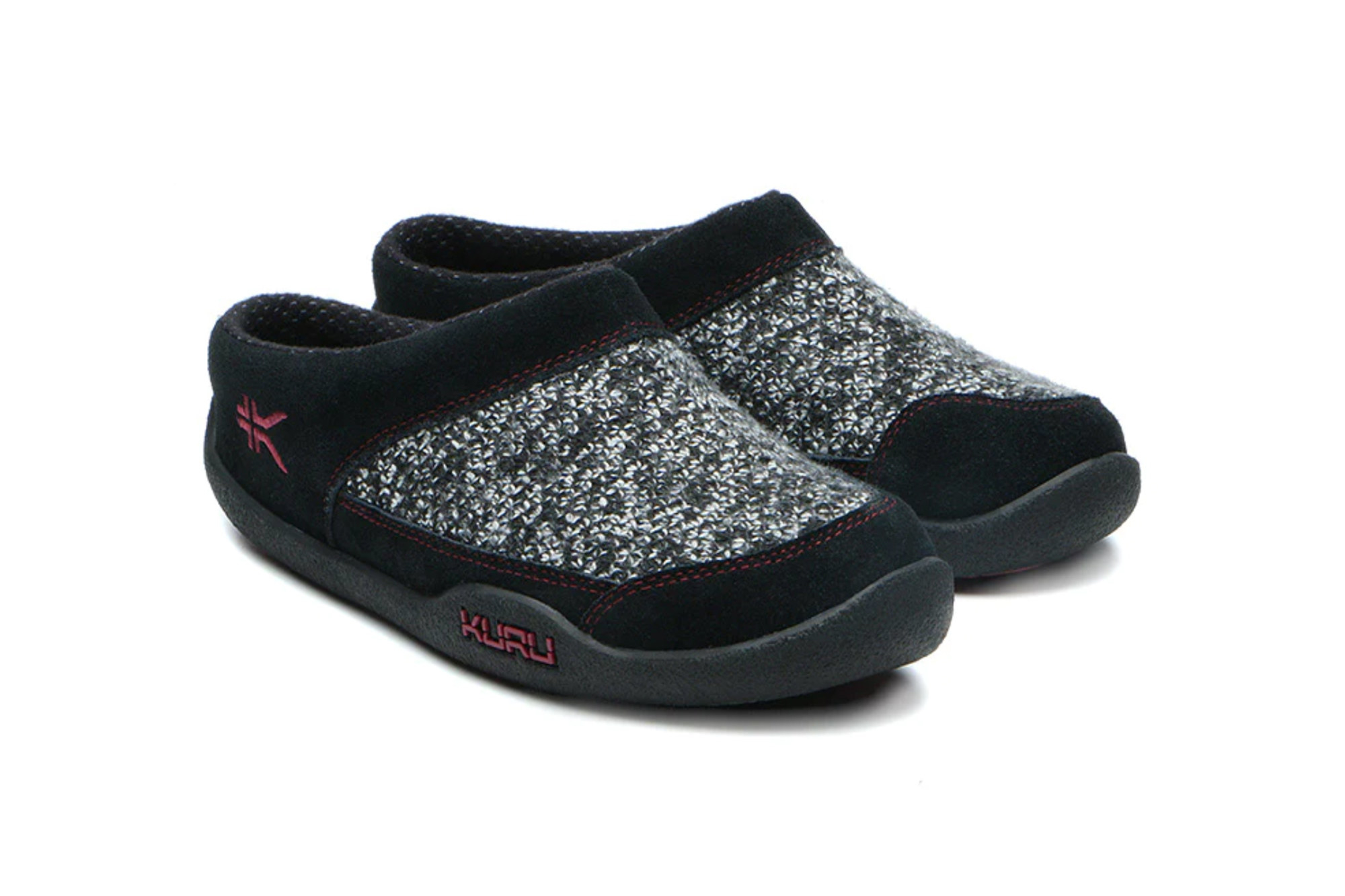 This lounge-friendly slipper allows you to choose from a mesh, knitted, nylon or fleece top and features a backless style to make it easy to slip on and off. It has built-in arch support and is designed to help those with painful foot conditions like plantar fasciitis, heel pain, bone spurs and fallen arches. It comes in women's sizes 6-12 and men's sizes 7-13.

Promising review: "These shoes are exactly what I have been looking for! I would sleep in them if I could. I can make it through the day now without foot pain. The arch support was what I needed and feels like walking on pillows." — Sheron
You can buy Kuru Draft house shoe from Kuru for around $135.
5. Orthofeet Asheville orthopedic slipper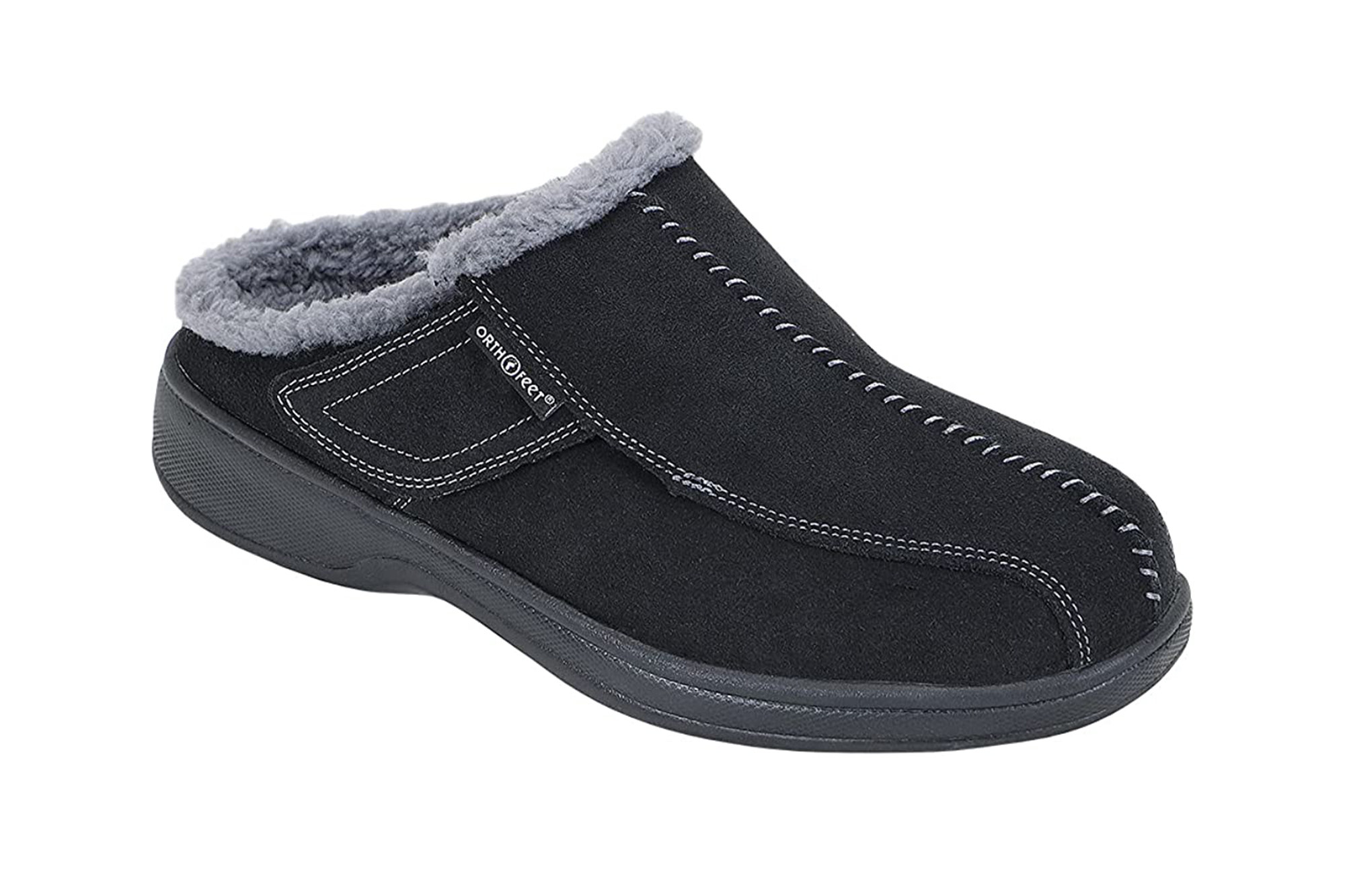 Built with orthotic insoles, multiple layers of cushioning and arch support designed for the natural shape of your feet, this slipper will definitely get you through the fall and winter months. It even has wide, roomy toe space for wider feet. Color choices are black and brown, with men's sizes 7-14 and wide options available.

Promising review: "I live in these slippers when I'm at home because they are comfortable yet durable. I wear them for both lounging and chores. I have wood floors and stone tile in my kitchen and it is murder on my high arches. The soles are thick, grip surfaces, and aren't showing any wear after one year. And the inside is plush and provides great support. I do always wear socks to keep the lining clean as these are not machine washable. I do like the style, too. If I didn't need them at home so desperately, I would wear them out and about as a street shoe, too." — C C
You can buy Orthofeet Asheville orthopedic slipper from Amazon starting at around $110.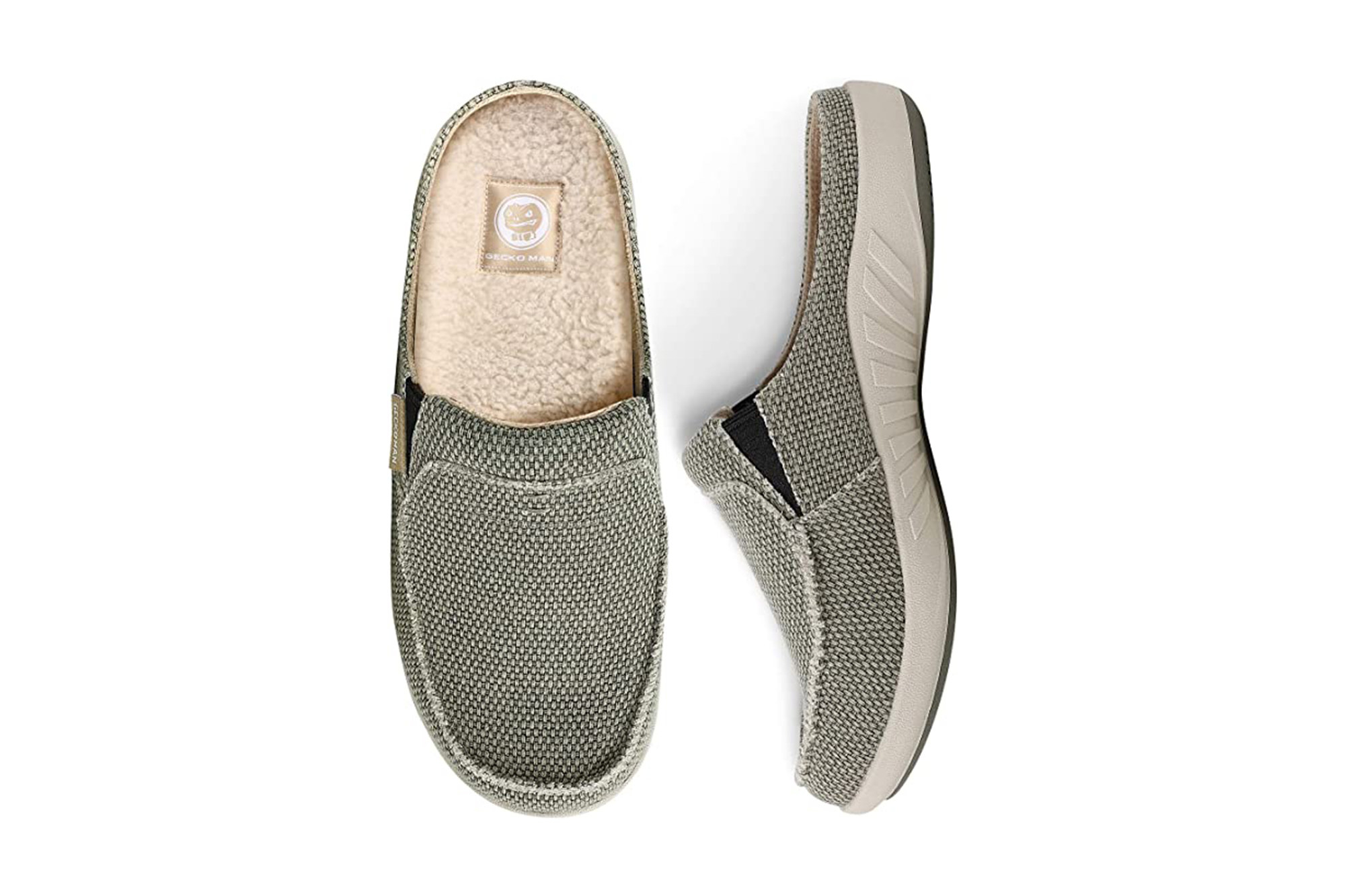 This slipper was made with your arches in mind, as it's designed with insoles that have contoured arch support and a deep heel cup to help align your foot. It comes in men's sizes 8-14 and in colors like beige, light olive, brown and blue. You also have the option to choose from either fleece or suede insoles.
Promising review: "Love these slippers. The arch support is perfect — and allows me to wear them all day. The rubber sole lets me wear them outside. Durable yet very comfortable — especially with the faux wool lining." — Joel & Becky
You can buy Walk Hero slippers from Amazon for around $50.
This article originally appeared on HuffPost.