This Muslim Woman Responded To An Anti-Islam Protestor With A Hug
Yet another problem solved by hugs and free snacks.
Last weekend, there was a wave of anti-Islam protests across the U.S. One of these was at Columbus, Ohio's Noor Islamic Cultural Center, where Cynthia DeBoutinkhar attended a counter-protest.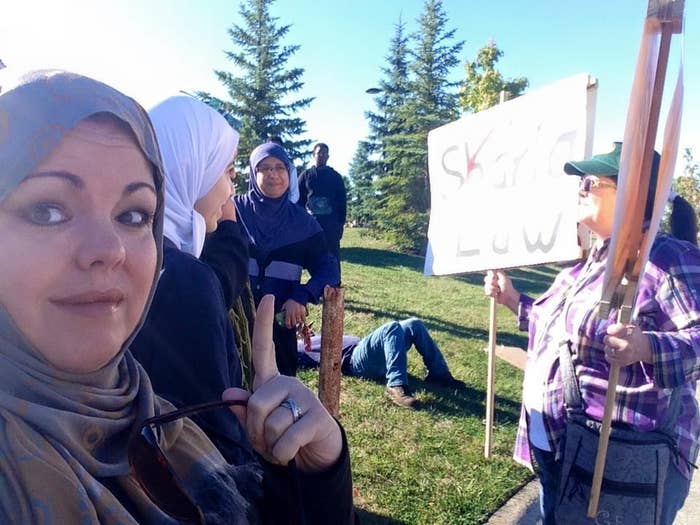 When DeBoutinkhar arrived at the counter-rally, she found only one anti-Islam protester, a woman who going by "Annie."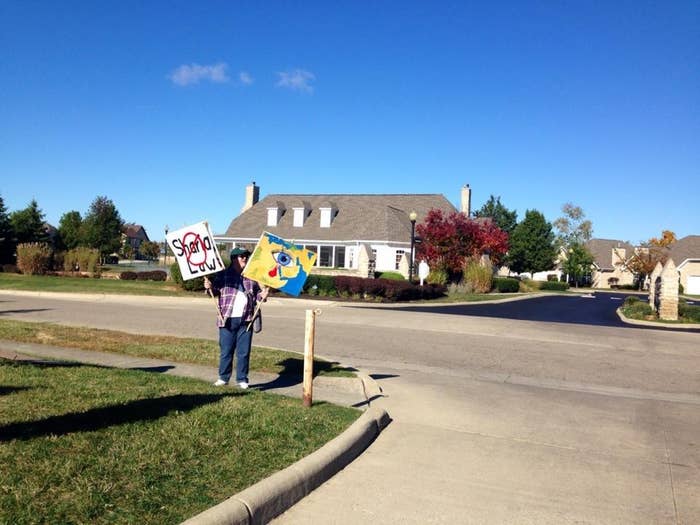 The counter-protesters began to speak to Annie and filmed the interaction and posted it to YouTube.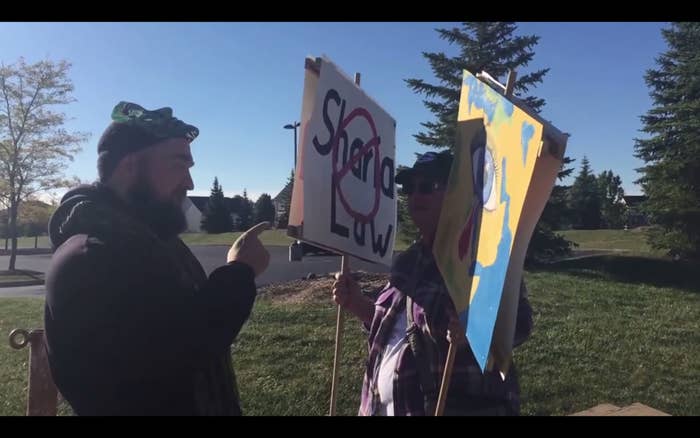 In the video, Annie is approached by Micah David Naziri, a Muslim scholar, who asks her why she is anti-Islam.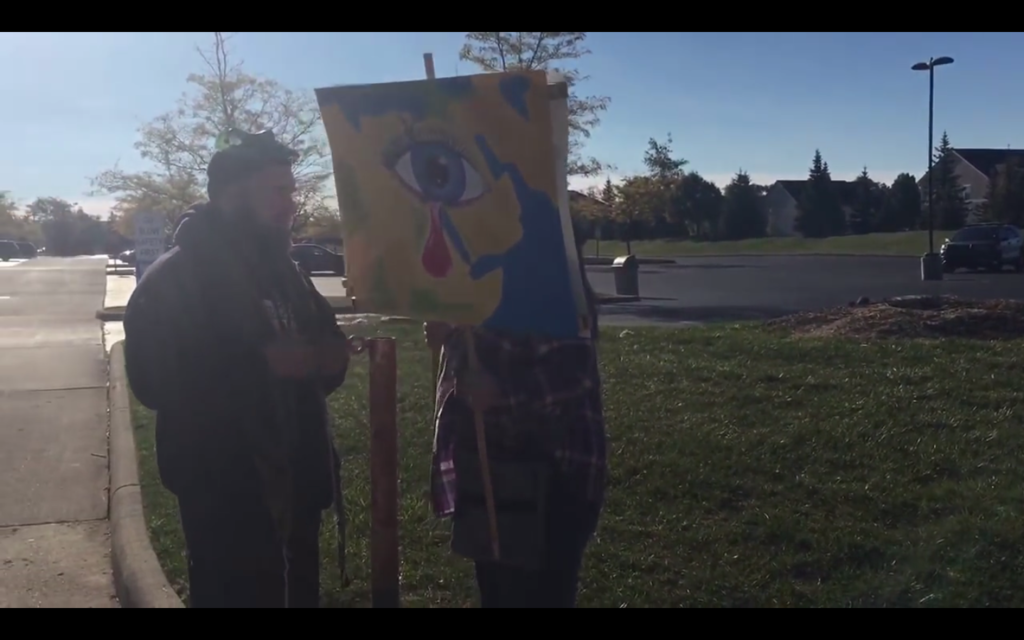 Annie begins with an aggressive stance towards Naziri, saying things like, "Hitler's best friend was a Muslim."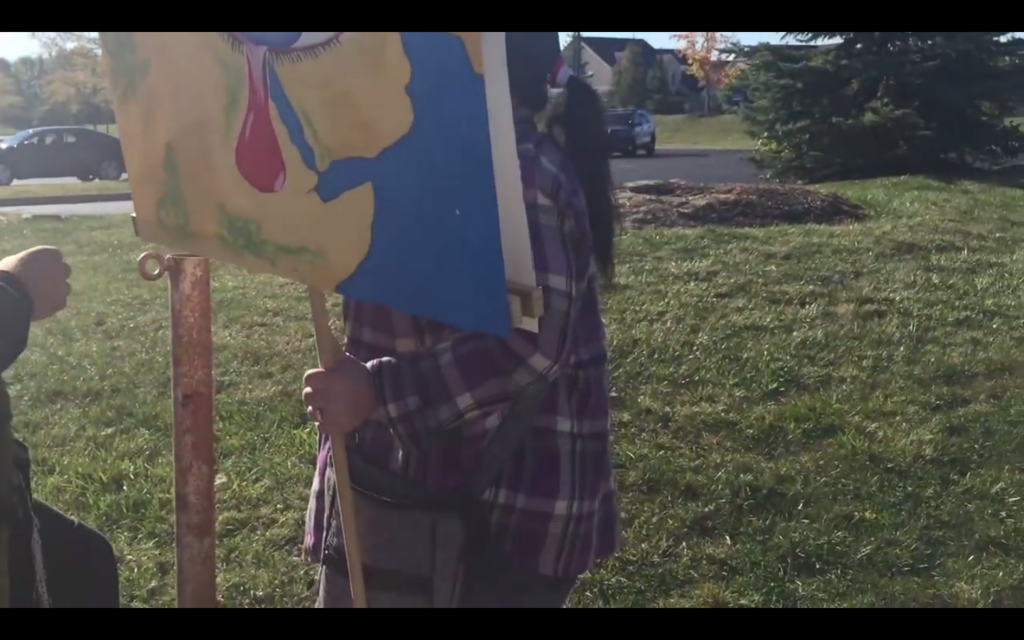 However, after a while she begins to empathize with Naziri, saying "I just want the murdering and the killing to stop."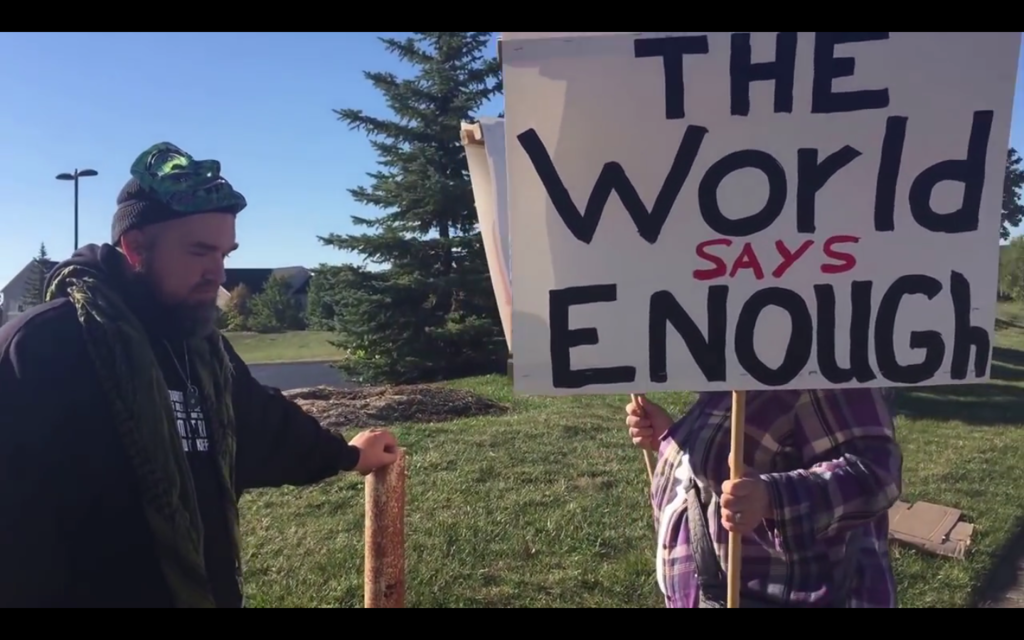 Suddenly, counter-protester Cynthia DeBoutinkhar walks up to Annie and hugs her. DeBoutinkhar and the others then invite Annie into the mosque for snacks.
Despite initially saying that she didn't want to enter the mosque in case it blew up, Annie eventually follows the group inside.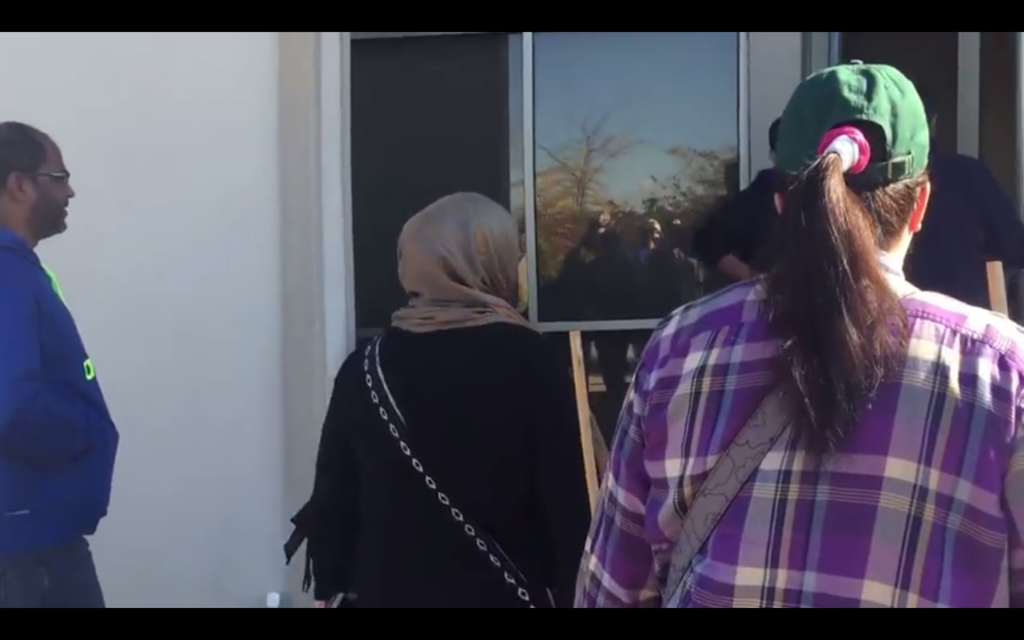 Once inside Annie jokes with other visitors, shakes their hands, and even poses for a photo with DeBoutinkhar.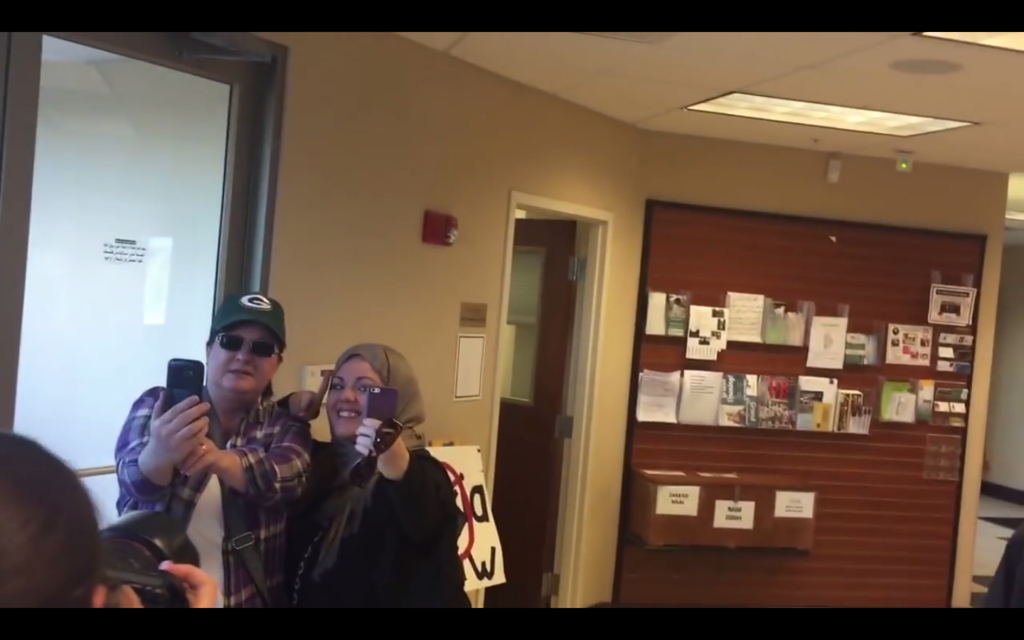 DeBoutinkhar later posted her account of the day on Facebook, as well as sharing photos of Annie visiting the centre.
Speaking to the ABC News, DeBoutinkhar said that during their hug she "could just feel her getting limp, letting go of all that anger and fear."