Harris is a big Paramore fan and told BuzzFeed News that he's listened to them since his college days and that he's been to seven of their shows.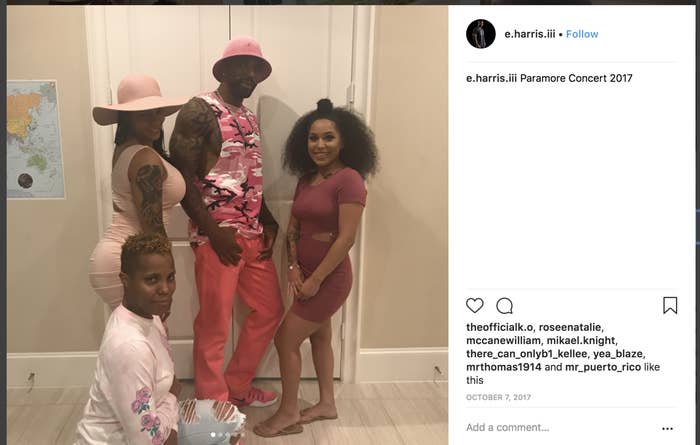 On Friday, Harris attended Paramore's Houston show. He said that lead singer Hayley Williams recognized him from previous shows, so got him up on stage for "Misery Business." It went pretty well for him, and 21-year-old Mackenzie Sloan caught it on video.
Since being posted, the tweet has been shared over 30,000 times. People really appreciate Harris and his dancing!
So many people were super jealous of him.
Other people just really fancied him.
Harris said that the reaction to the tweet has been, "a bit much" but positive, which surprised him.
"If I brought any positive attention to the Paramore tour or made people happy watching then I'm glad," he said. "I'm glad my wife and son were there to see me rock out on stage. We will never forget it."
Harris has apparently had a lot of luck with getting picked at gigs recently. The same week, he was invited on stage at a Thirty Seconds to Mars gig.
You can see more of Harris's performance on his Instagram or here.