Elton John Performed A Beautiful Tribute To David Bowie
The singer told the crowd how Bowie's music shaped him.
Singer Elton John performed a beautiful tribute on Wednesday night to his friend David Bowie, who died on Sunday at the age of 69.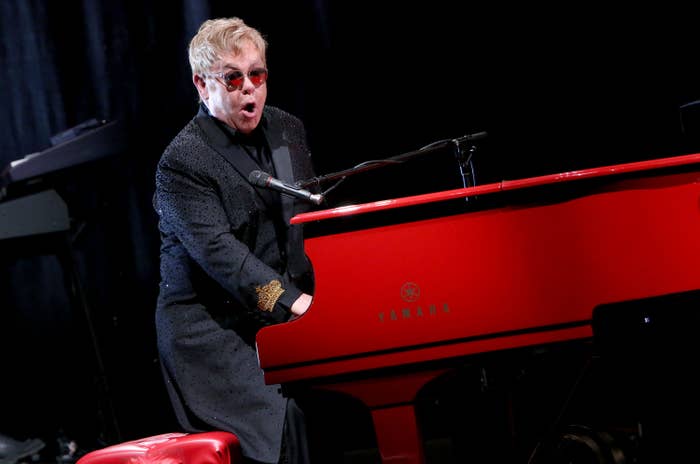 According to Rolling Stone, John paused during his two-hour concert at the Wiltern Theatre, Los Angeles, to explain how Bowie's "Space Oddity" influenced the production of his self-titled second album:
I didn't know who I wanted to use. Then I heard a record which blew me away. It's called "Space Oddity."
After hearing the song, John said, he approached its producer and arranger for his album. "I have David Bowie to thank for that amazing collaboration," he said, before beginning an instrumental version of "Space Oddity" that led into his own "Rocket Man."