Critics and fans have begun sharing their reviews, which have been largely mixed.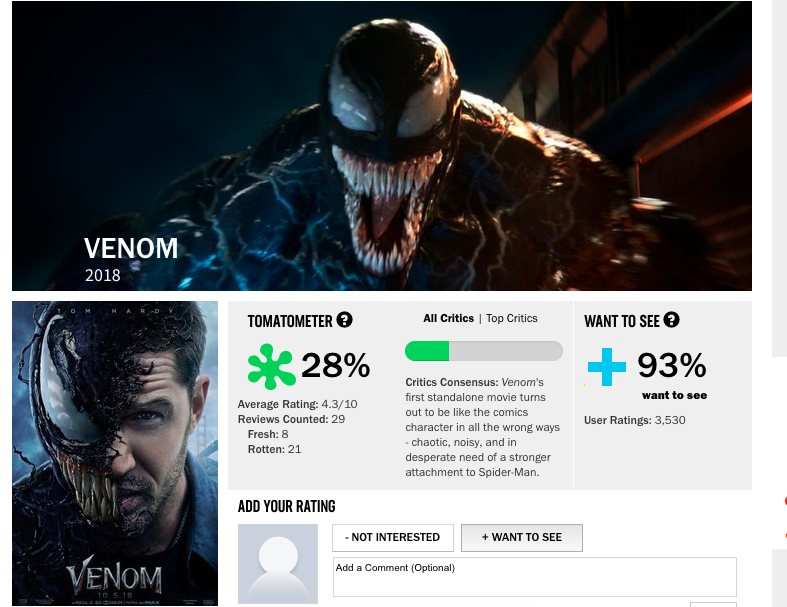 In contrast, A Star Is Born has been getting overwhelmingly good reviews.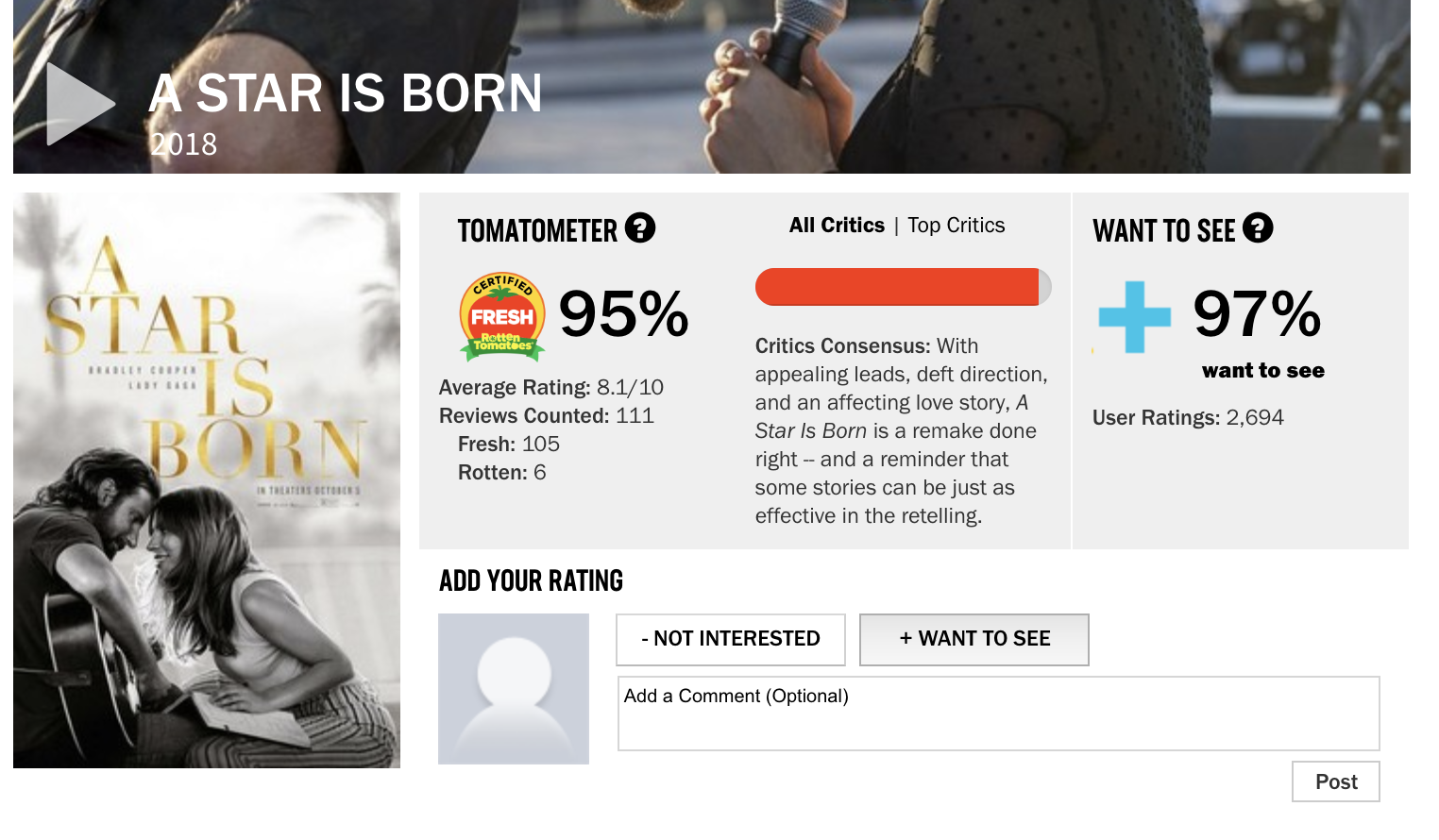 The shared release date has become a bone of contention for fans of both films.
On Tuesday, a number of people accused fans of A Star Is Born and Lady Gaga of being bots and posting negative reviews of Venom.
One of the users accused of being a bot, Juan Caniggia, a 20-year-old from Argentina, told BuzzFeed News that they were just bored.
However, another user, who identified themselves only as @LGMonster95, said that there had been a coordinated effort.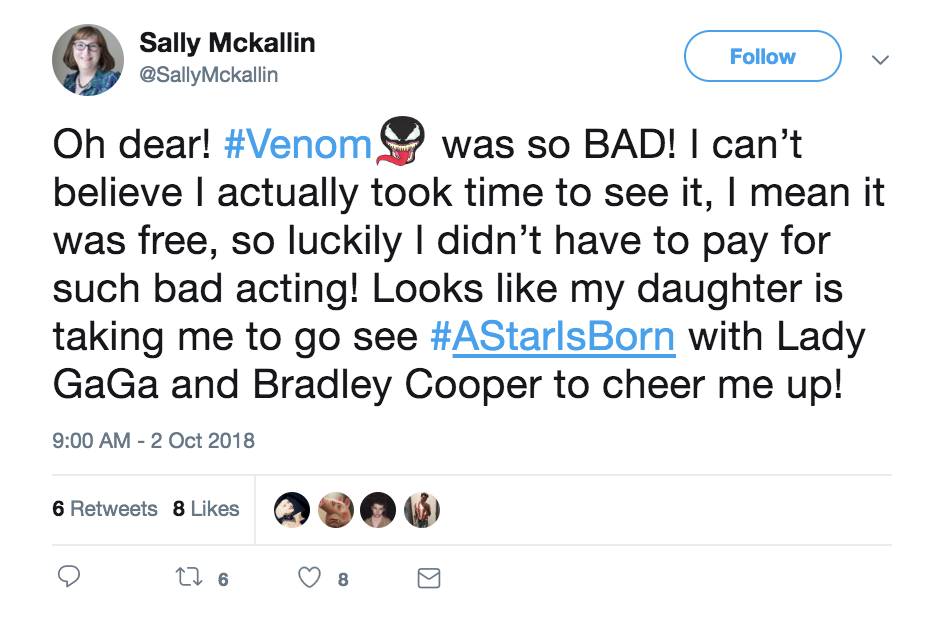 @LGMonster95 shared a number of parody accounts that appear to be those of older American women who tweet about Lady Gaga.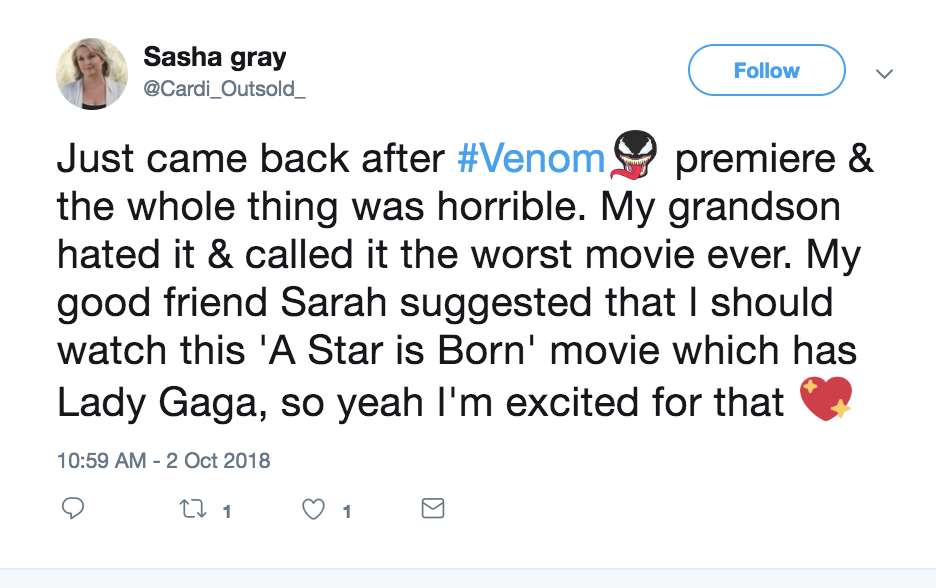 The accounts tweeted similar statements, encouraging people to see A Star Is Born over Venom.
Other stan accounts appeared to have joined in on this.
It all appears to essentially be a big troll. Although, it seems like they do actually kind of prefer A Star Is Born.
This has actually angered some Venom fans, who are now directing sincere tweets back at the trolling stans.
Some people have also started posting fake anti-A Star Is Born tweets to mock the Venom fans upset at their earlier tweets.
And other people have got upset that some fans of Venom, a Marvel film, have blamed DC fans for the trolling.
And now the troll tweets are leading some people to allege genuine reviews of the film to be fake and part of a conspiracy.
It's a mess. And now the chaos has prompted some Gaga fans to ask for it to stop.
Just another day on stan Twitter.