David Christopher, or "Uncle David," is a 65-year-old from near Kuala Lumpur, Malaysia. He is known by locals for selling soft toys on the street, reportedly to fund his medical expenses for leukemia treatment.
On Monday, word began to spread on Facebook that Christopher had been let down by a buyer who'd asked for 250 Pokémon soft toys.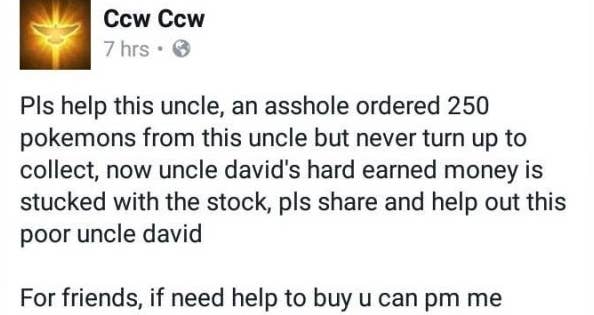 People asked if locals could go down to his spot and buy the toys so he didn't lose money or have to carry all the toys home.

Local media quickly picked up the story and helped spread word of the man's plight.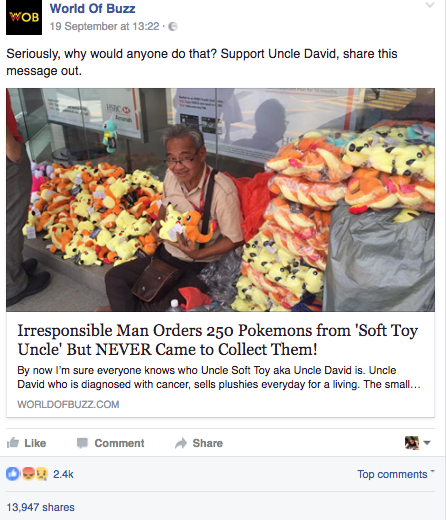 On Monday, his toys sold out in two hours. And then on Tuesday, his toys sold out within half an hour, forcing him to restock to meet demand.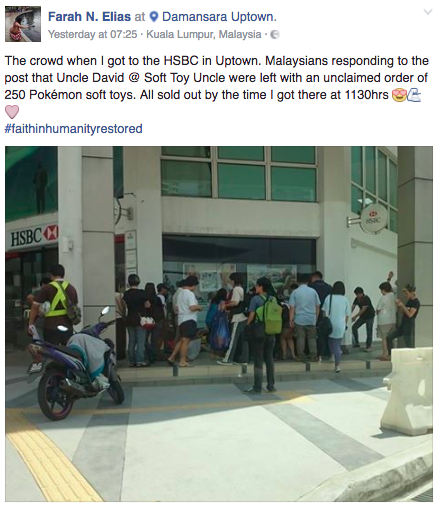 People had traveled from across the country to help Christopher. One woman, Munas Van Boonstra, told The Star she'd come to buy all 250 of the toys to send to charities across Malaysia and Singapore.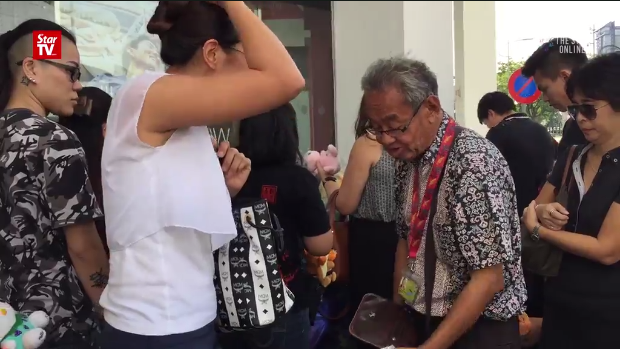 Christopher told The Star that the response to his problem was like "God sent his soldiers around."