Two Women Are Trying To Combat Gender Violence Through These Beautiful Murals
The project is uniting countries and the forgotten communities living in them.
An Indian designer and a Pakistani women's rights activist have teamed up to bring marginalized Pakistani communities together via art.
Nida Mushtaq, a sexual rights campaigner based in Pakistan, contacted Shilo Shiv Suleman, founder of community art project The Fearless Collective, after seeing the collective's work. Suleman was invited to visit Pakistan and bring her murals with her.
The Fearless Collective was started by Suleman in 2012. The project aims to create a narrative about gender violence and marginalized communities through the arts.
Suleman travelled to Pakistan, a dangerous journey considering the country's difficult history with India.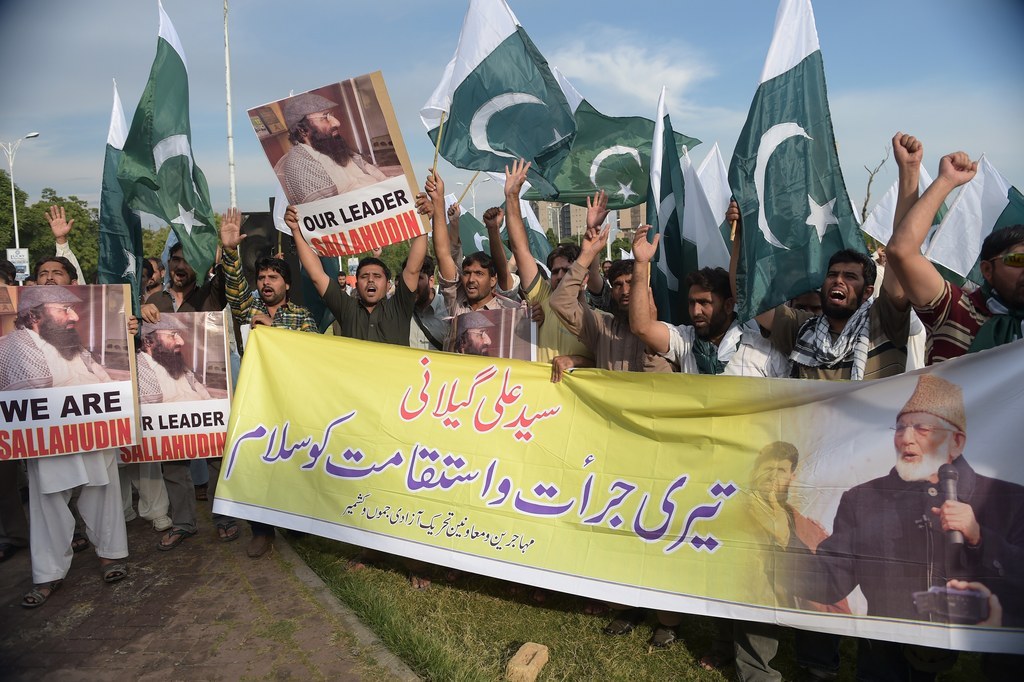 Suleman and Mushtaq travelled across the country for two weeks, meeting communities, and helping them create murals to represent their unique cultures.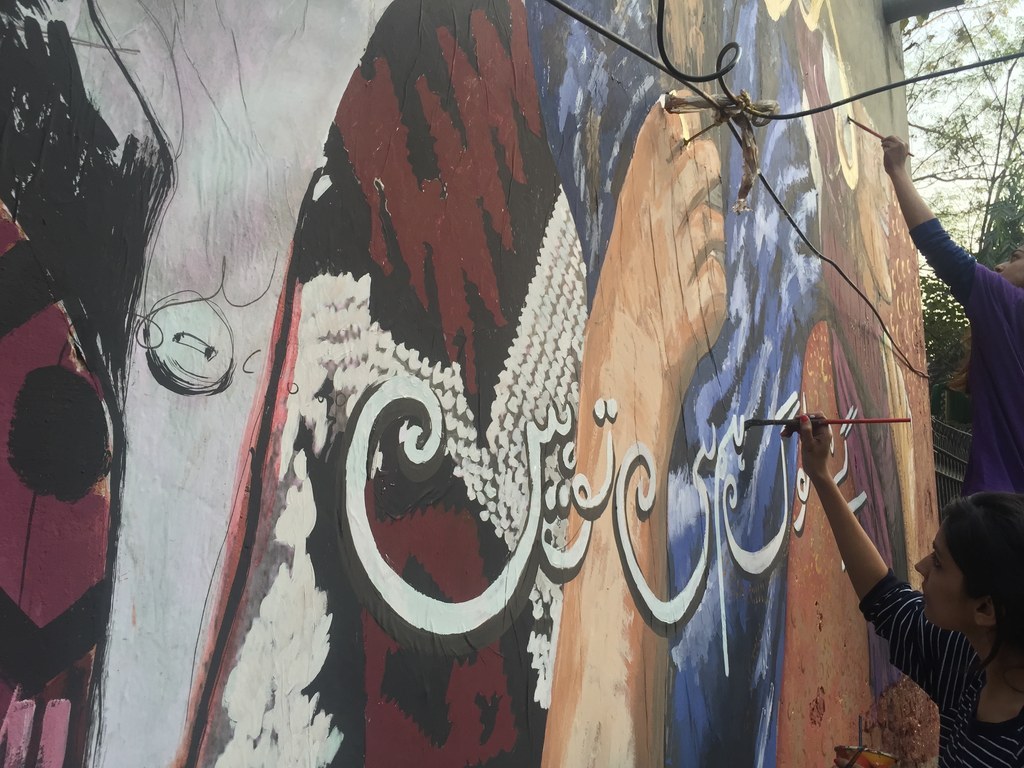 In Lahore, the women worked with local artists around the idea of inheritance, what kinds of fears we inherit from those before us.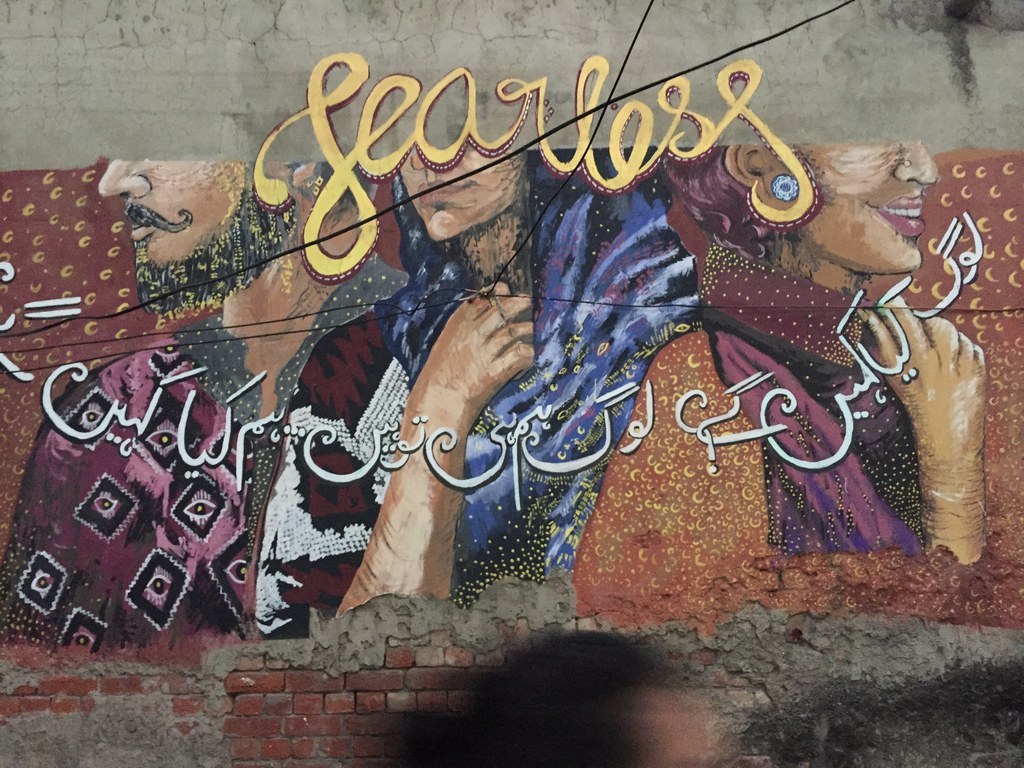 Near Islamabad, in Rawalpindi, the women worked with the local transgender community and trans rights organization Wajood.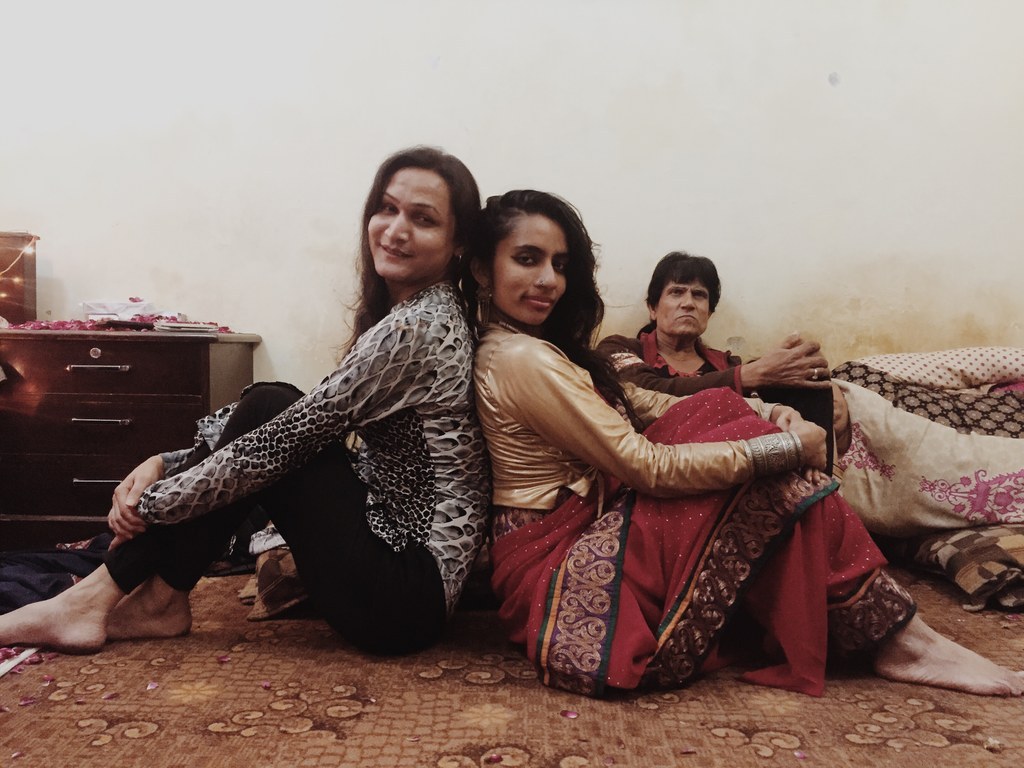 For the mural, Wajood founder and transgender woman Bubbli Malik was portrayed riding a motorcycle, an unusual practice for women in Pakistan.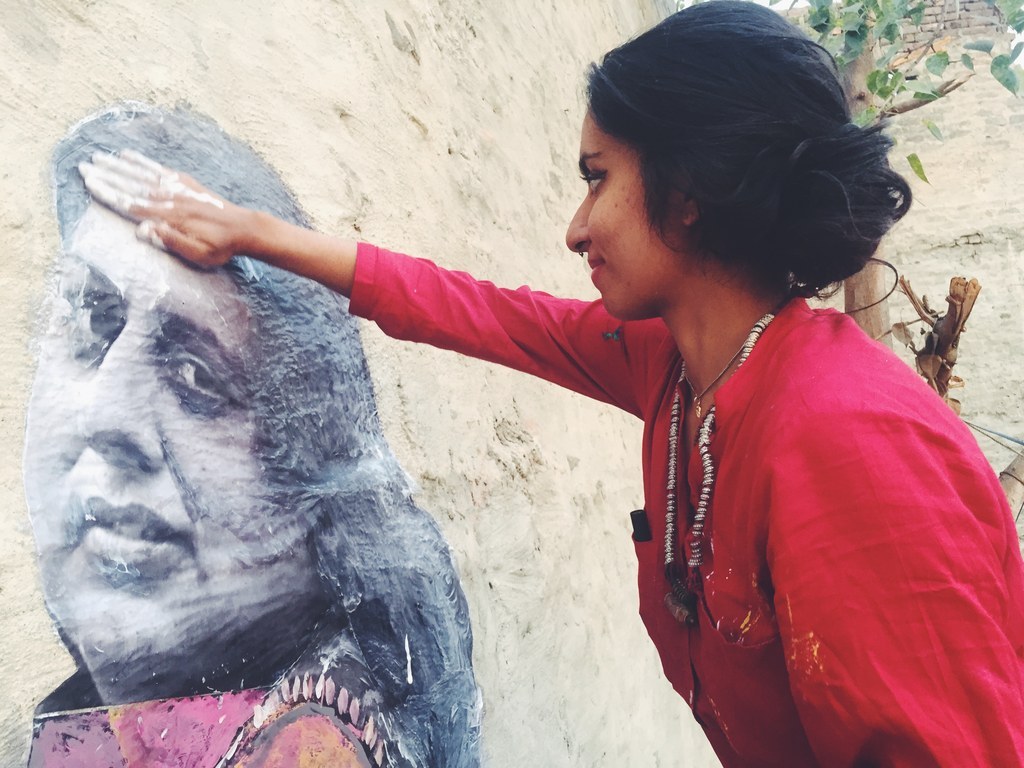 The pair also visited Lyari, Karachi — an area known for intense drug-related violence. They created a series of murals there based on play and games as a method of combating fear and violence.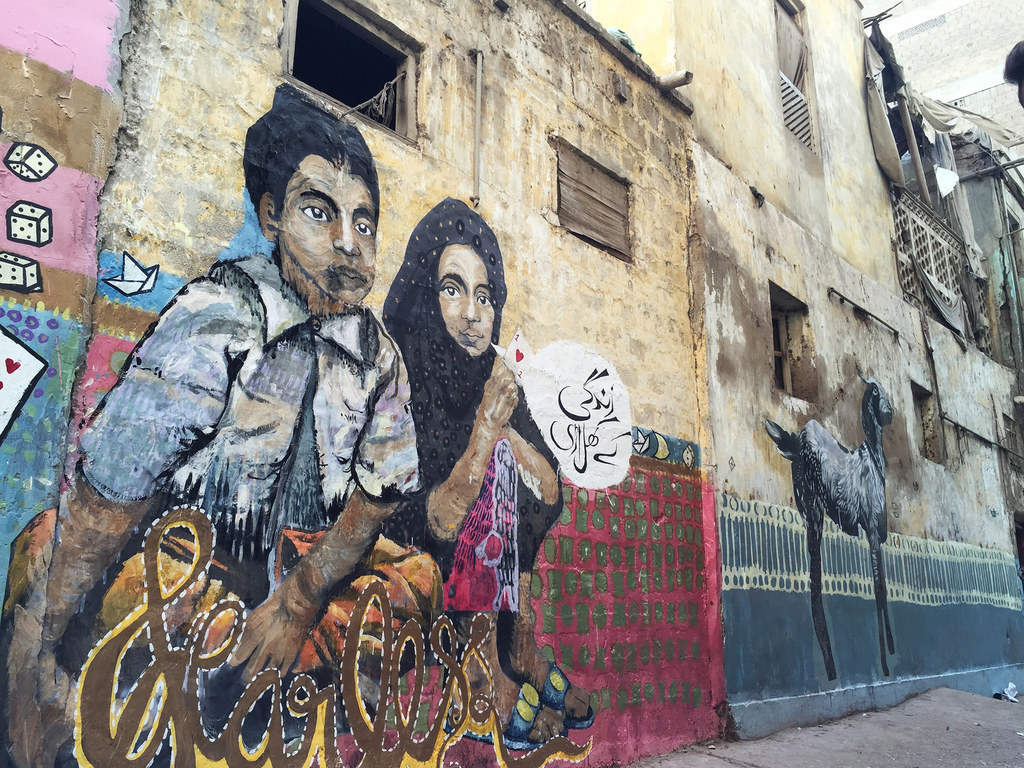 Suleman told BuzzFeed News about the challenges the group faced when attempting the project — she explained that in Lahore, they lost their proposed site. So instead, they illegally painted on a wall of the national bank of Pakistan.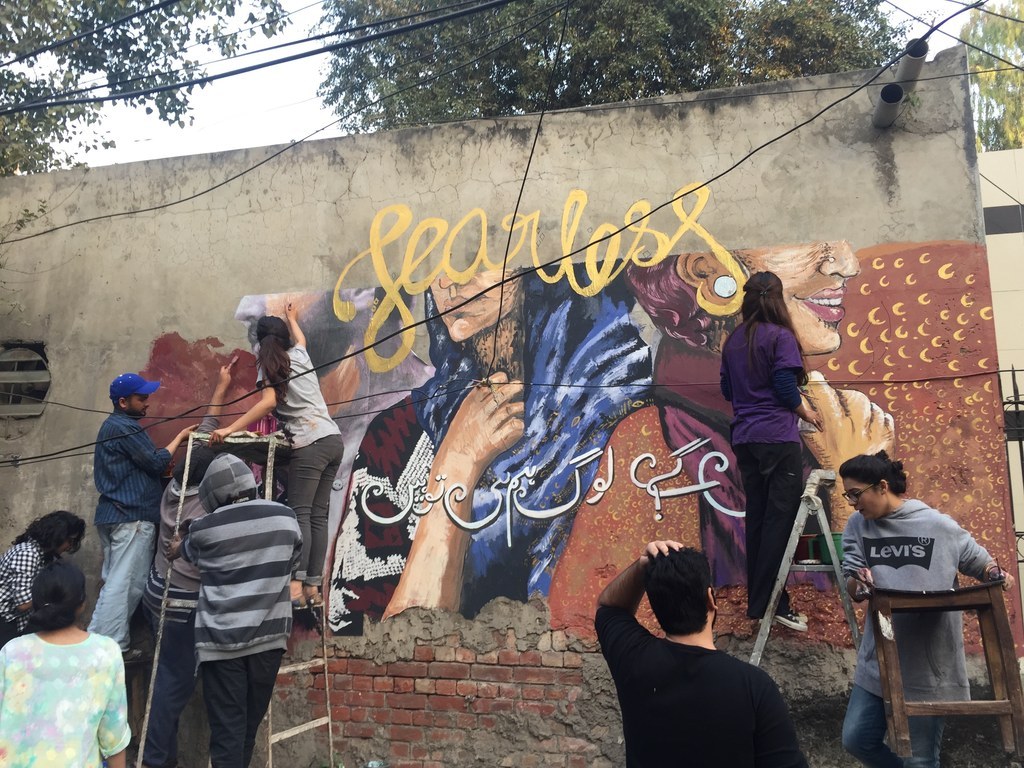 However, the owner of the national bank ended up loving their work on his building. Not only that, local soldiers offered their assistance, and locals provided paint, ladders, and brushes.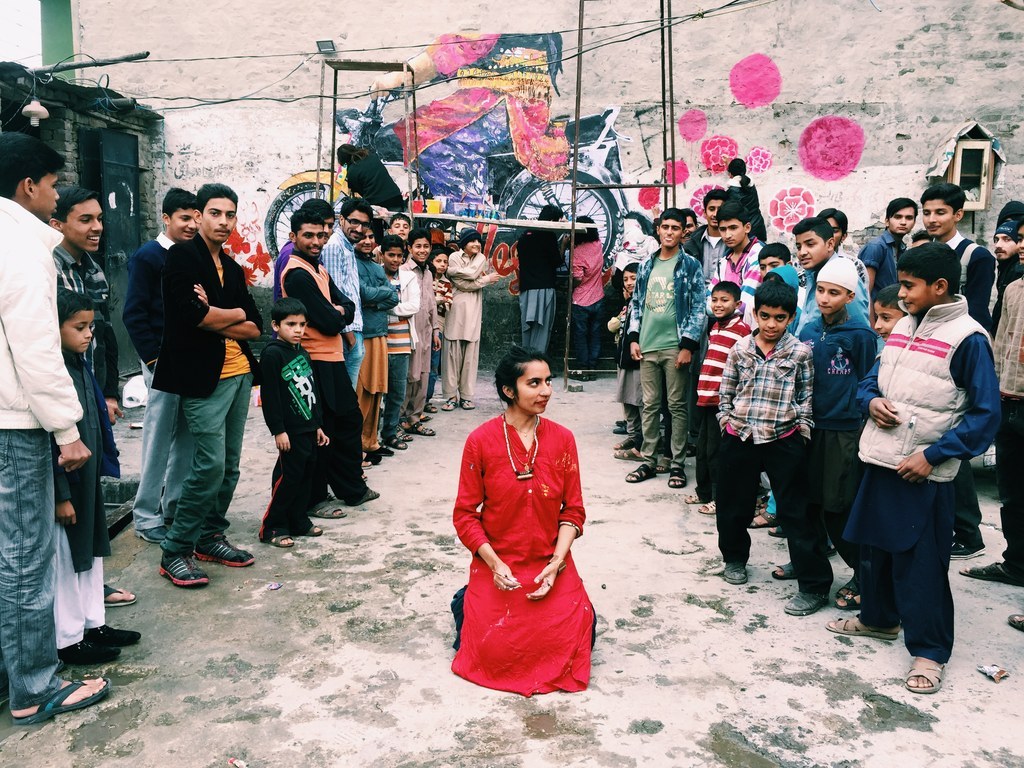 "Most of these people had never painted in their life — young girls in full hijab coming to help," Suleman said.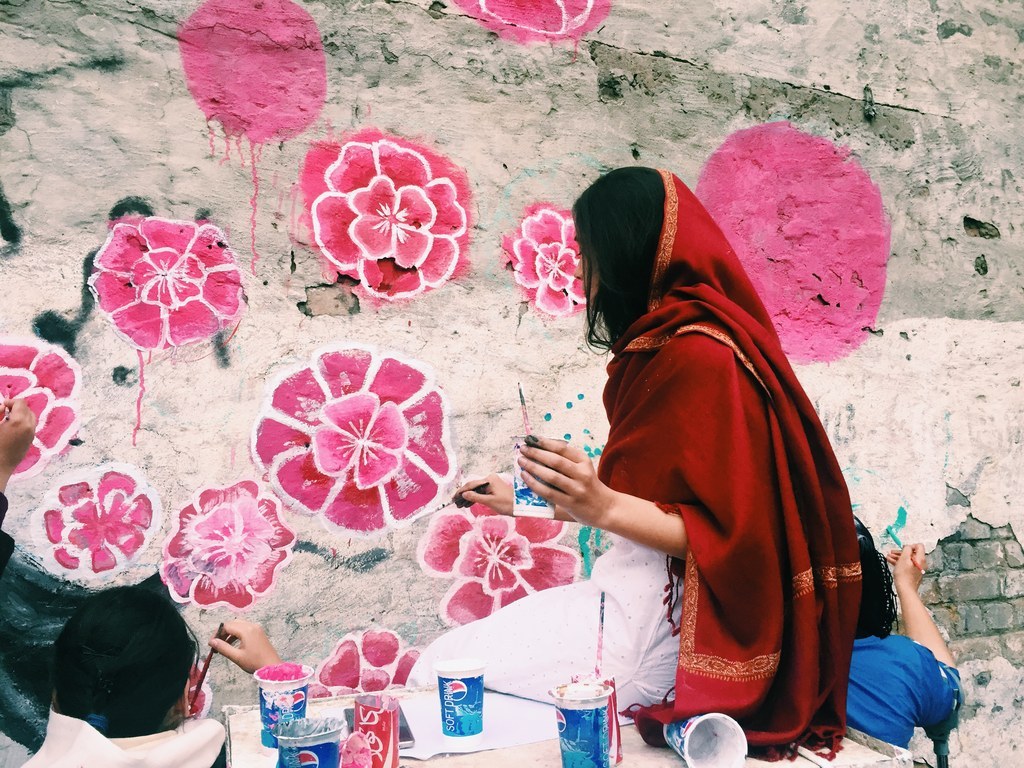 Now, Suleman plans to expand The Fearless Collective across the world to Lebanon, Sri Lanka, and Syrian Refugee camps.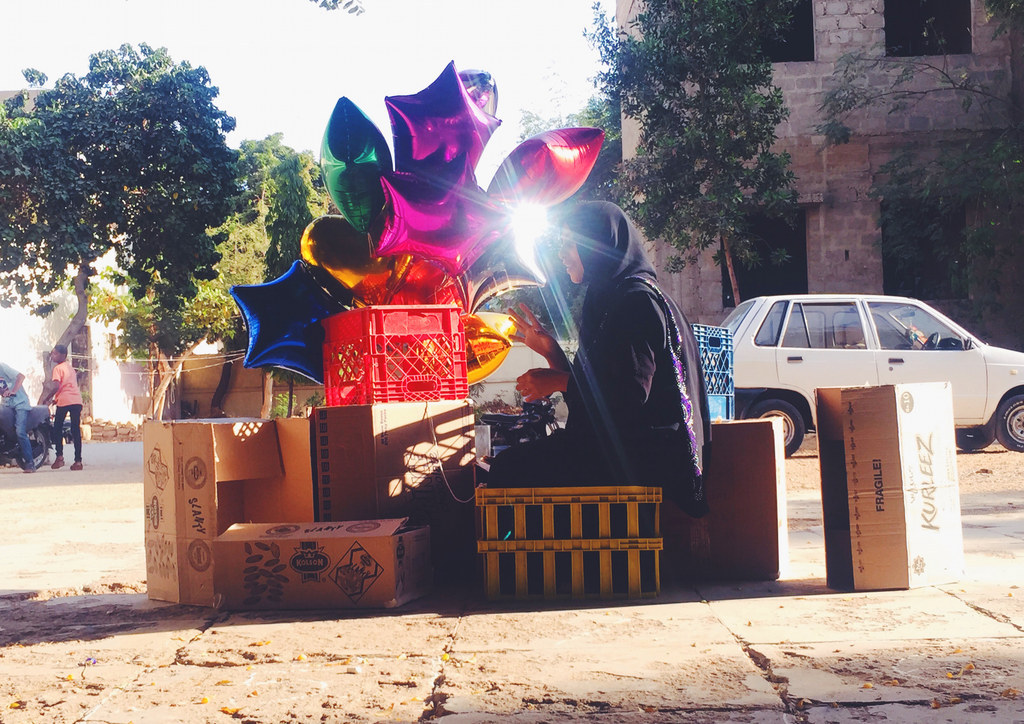 "The Western perception that graffiti is anti community - here, any public art is a community service" she says, "it's always created by the community and gives them good sense of ownership."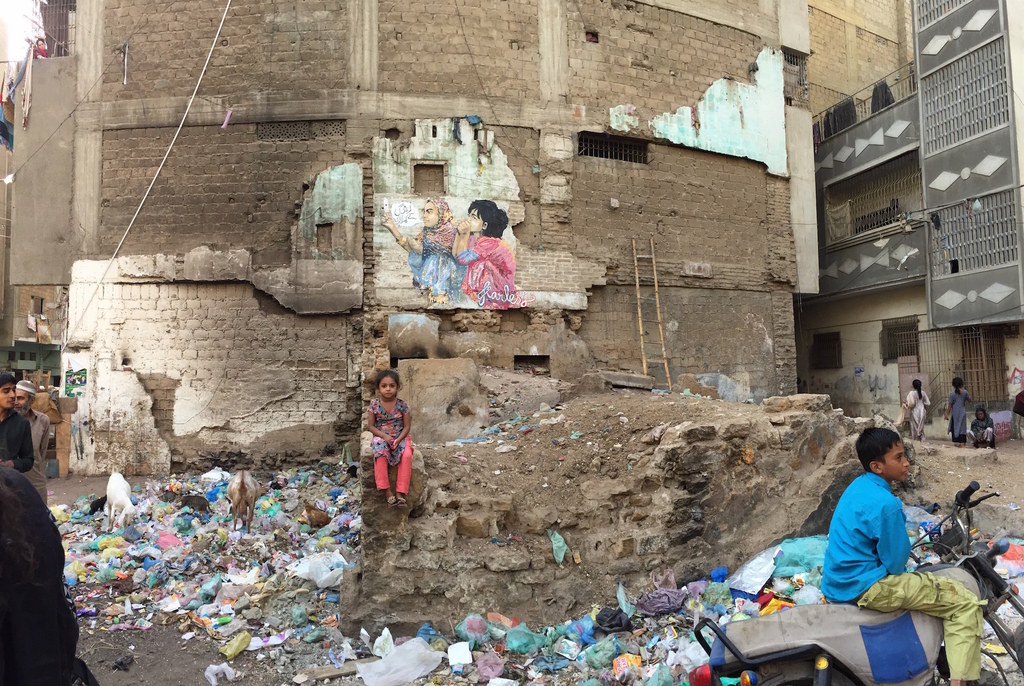 "We've been getting phone calls," she said "People are still taking care of the murals and are asking for help to keep them maintained."