Tshyrad Oates, a member at an LA Fitness gym in New Jersey, accused the staff of racially profiling him in a Facebook post on Monday.
According to Oates, he and his friend continued their workout but were then approached by police officers who questioned them about why they were in the gym without having paid.
"The officers acted appropriately for the situation," the spokesperson said.
On Thursday, Jill Greuling, executive vice president of operations at LA Fitness, confirmed that the manager and two employees who were "most closely involved in the incident are no longer with the company."
In a statement, Grueling explained that "the front desk staff employee was confused and thought the member was a guest" and wasn't there when he had checked in.
"Regrettably, from there our staff unnecessarily escalated the situation and called the police rather than work through it. Clearly, this is a long time member, with a current, valid membership. We want to clarify that no membership was cancelled and no one, including the member's guest, was banned from the club," she said. "We have spoken to the member to apologize and assure him that he and his guests are welcome in our clubs at all times."
The company is also "exploring potential training content and opportunities" to better train its staff on how to handle these situations, she added.
Since it was uploaded on Monday, the post and videos have been shared over 22,000 times. Many people have expressed their outrage in the post's comments.
Others have been posting negative reviews on the gym's Facebook page.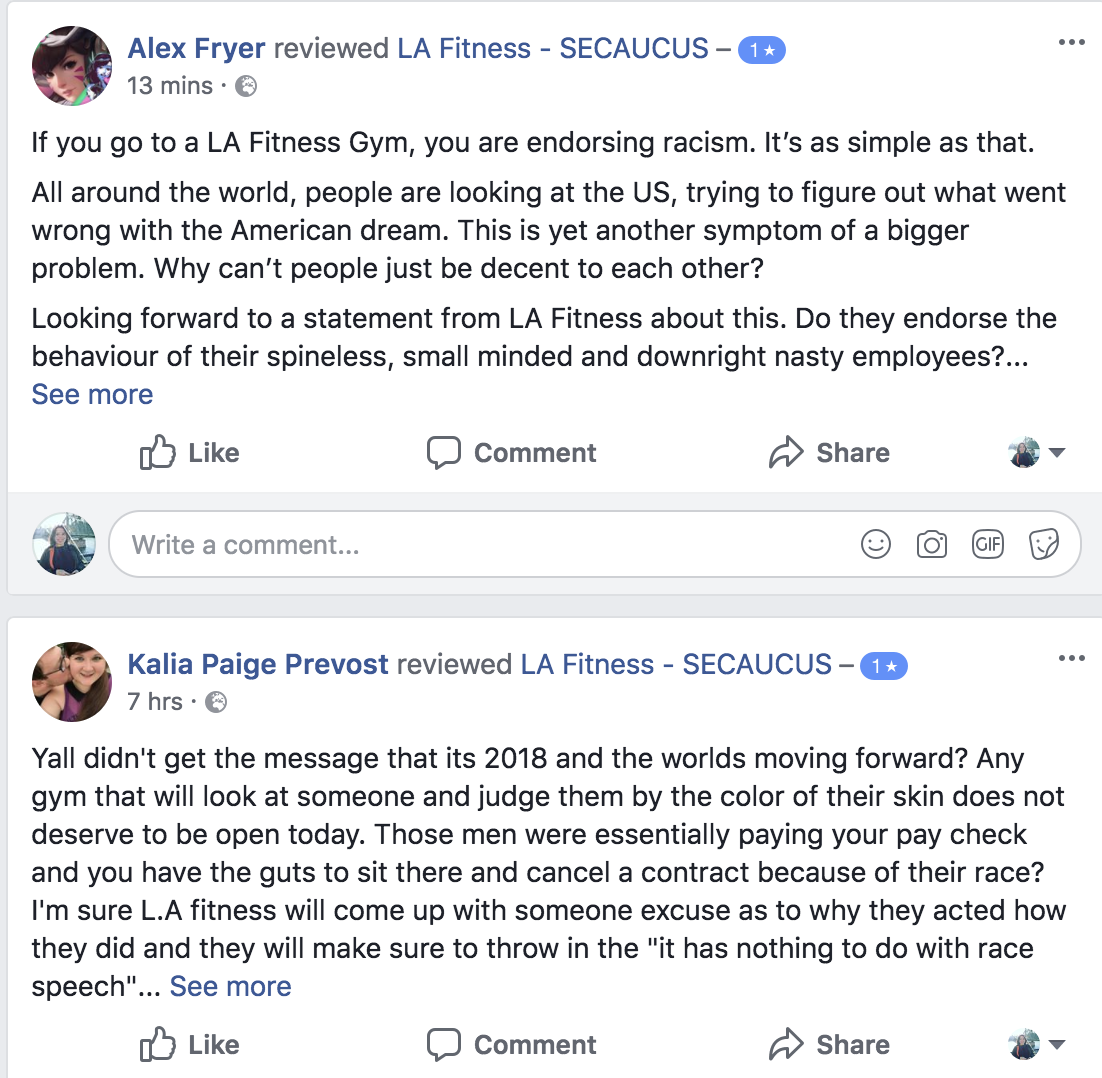 And leaving positive reviews on Secaucus Police Department's Facebook page.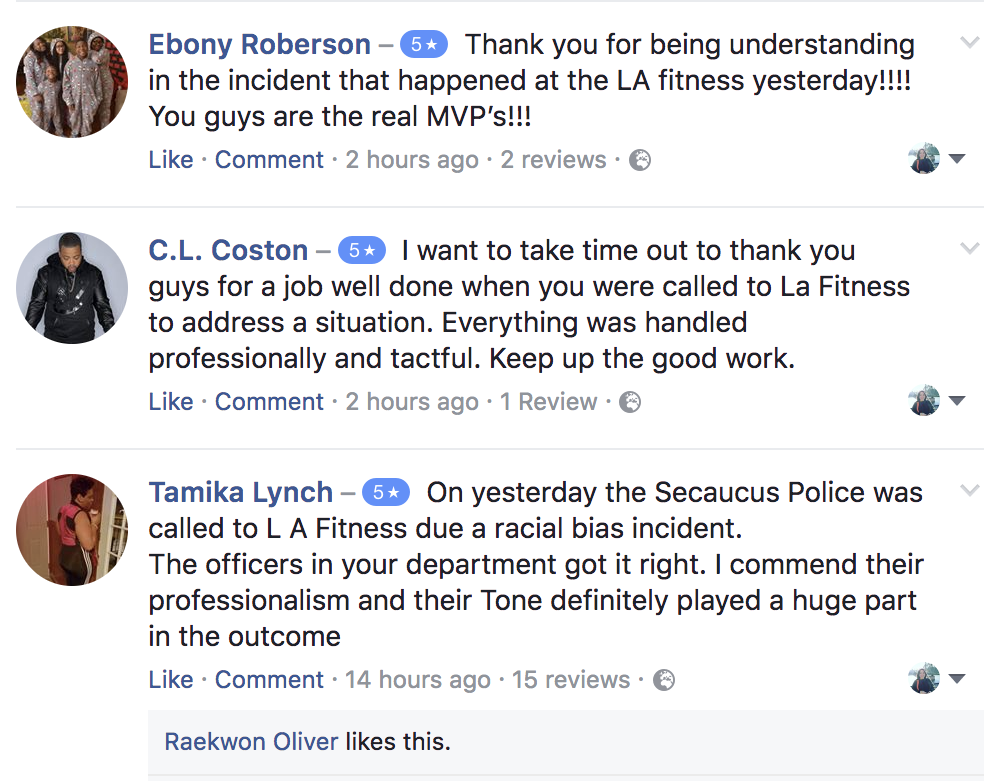 On Tuesday, Oates posted a second Facebook update about the incident, thanking his followers for spreading the videos and saying he hadn't received any written statements from LA Fitness.