Over the weekend, a number of Twitter accounts were suspended as part of a continuing crackdown on tweetdecking.
Along with suspending accounts that were believed to be stealing tweets, Twitter also appeared to suspend accounts using aggressive or worrying language.
Some of those who were apparently affected by this were members of "Stan Twitter" — users who devote themselves and their time on Twitter to hyping various celebrities.
Since its creation, Vent has become known for being a place where young people experiencing mental health or social issues can "vent."
But following last weekend's suspensions, Twitter stans began to appear there.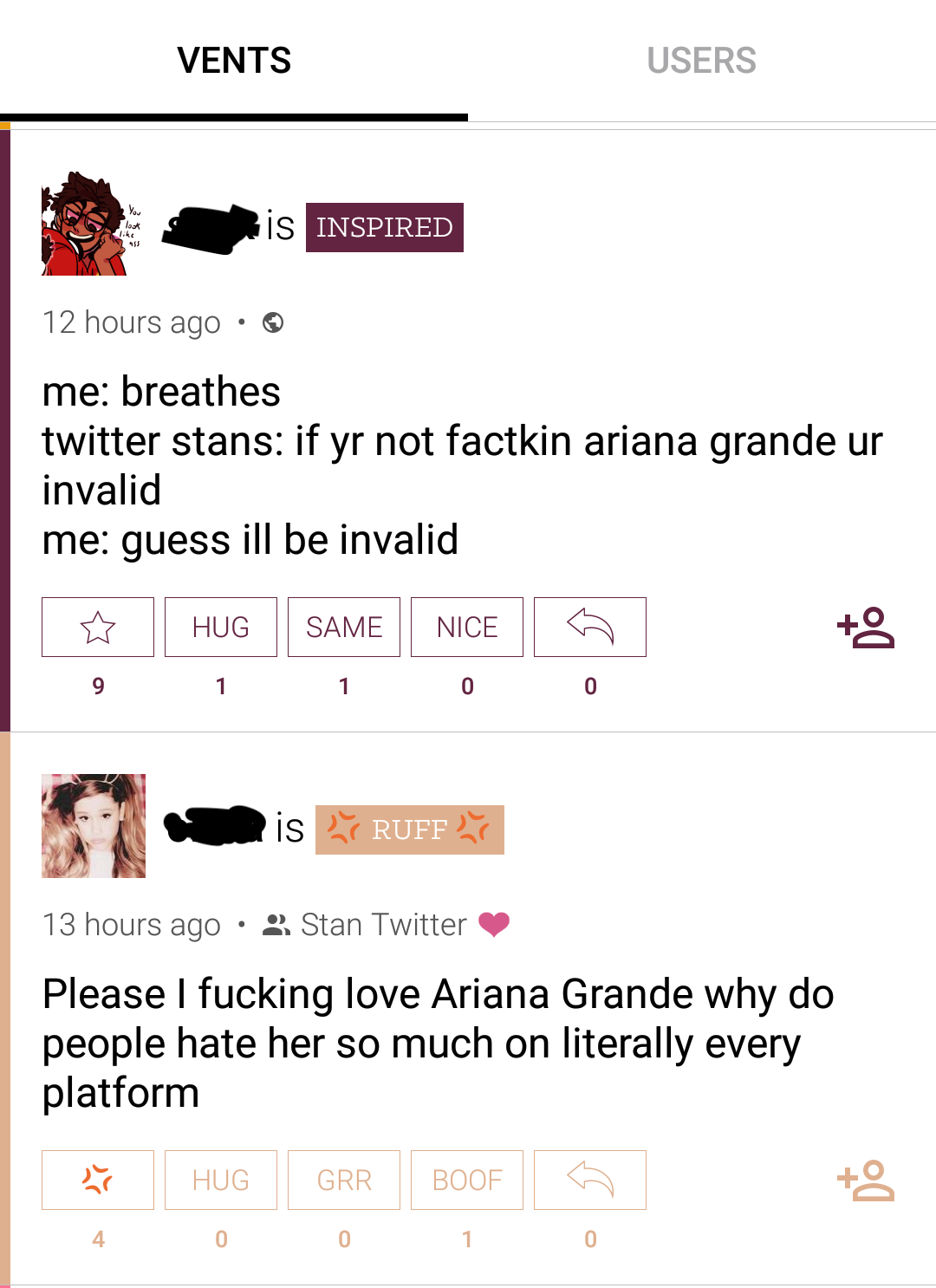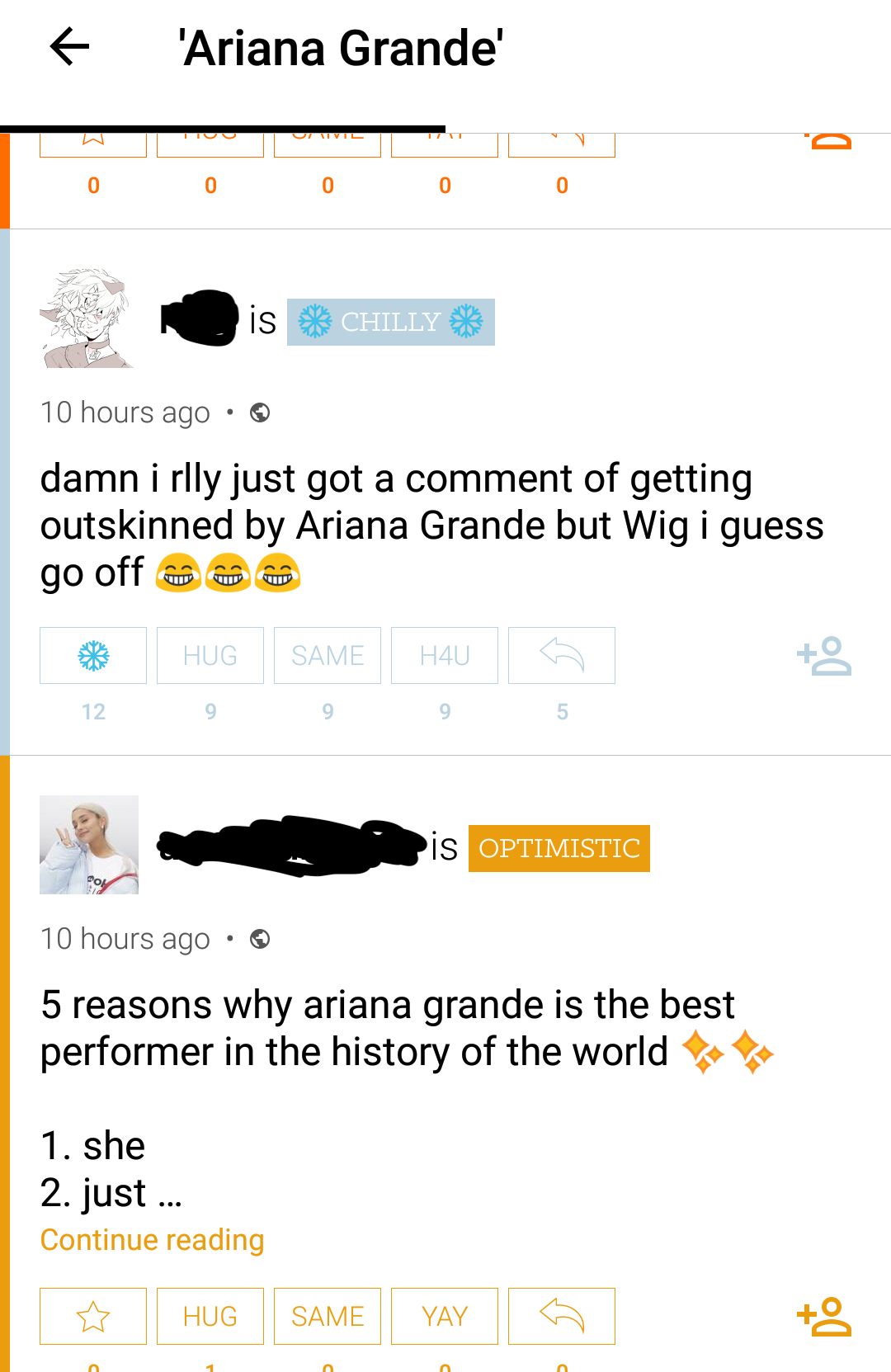 One user associated with Stan Twitter who goes by @quyrtz told BuzzFeed News that they set up a Vent account because they were scared of being banned by Twitter for "getting my feelings out."
"I'll get suspended from Twitter," they said. "For cursing and saying things that might be triggering to others. Twitter will suspend you for that."
Some people believe that the language usually used by Twitter stans conflicts with the tone of Vent.
People argued that Vent was a "suicide prevention app" and therefore not somewhere for people to talk about fandoms.
And some of the new users have apparently been banned from Vent for their misuse of the app.
The migration of stans kind of became a meme on Twitter.
However, others on the app have been welcoming to new users as long as they respect it as a safe space.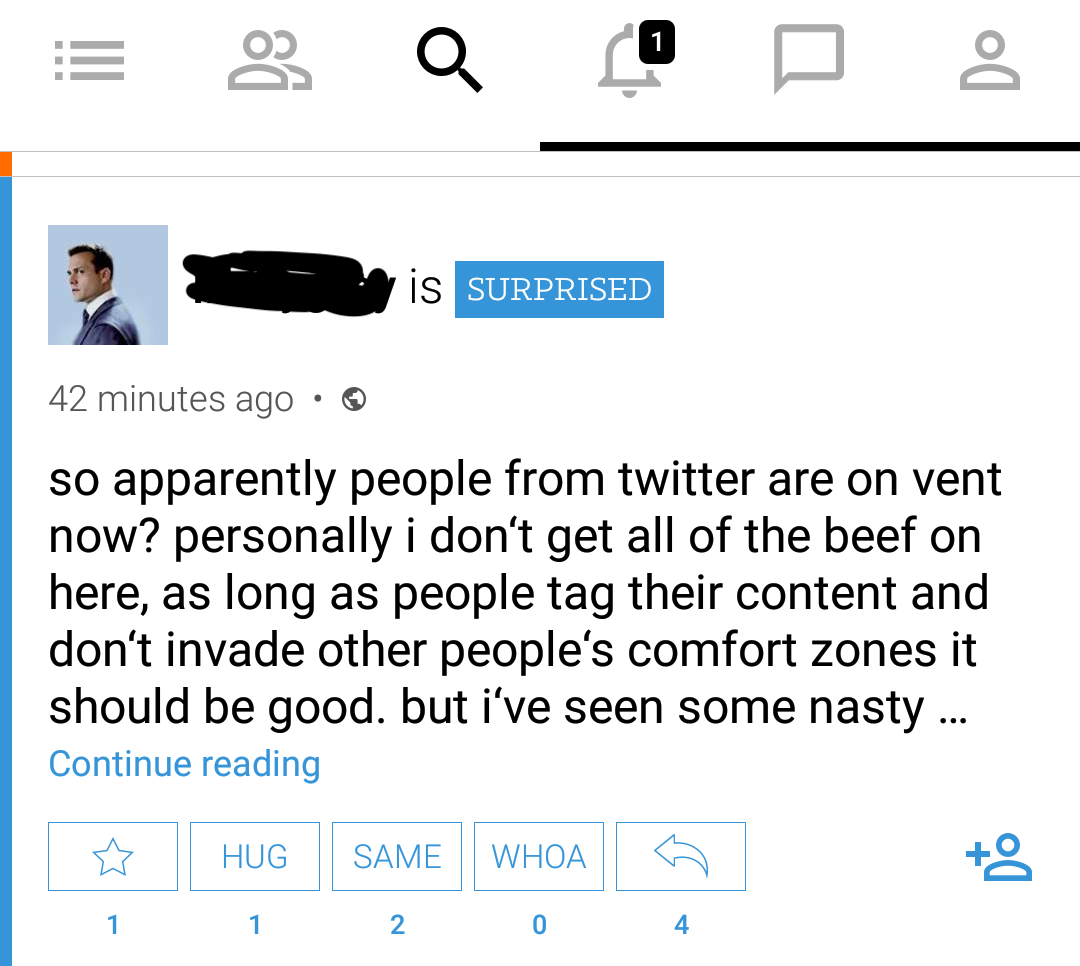 There's even a group devoted to Stan Twitter members to post without upsetting others.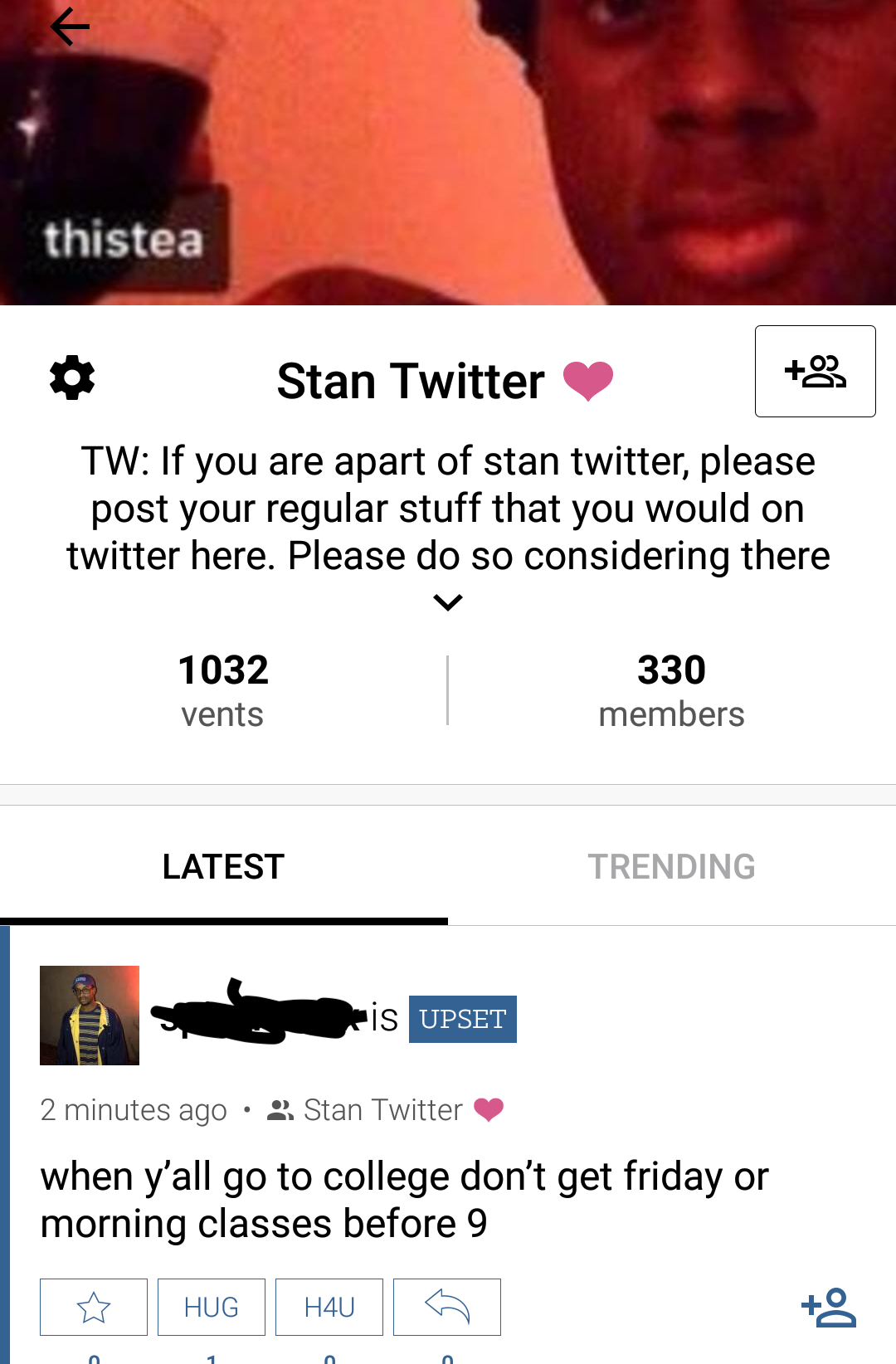 One Vent user, who asked to be identified only as @Bonemeat, said they welcome Twitter stans to Vent, but the behaviour of the group has upset many other users.
"We have all really tried to welcome them but the respect we've shown them has been thrown back in our faces," they said. "All we ask is that they're respectful to us and adhere to the rules of vent. They refuse to, calling people f*gs [sic] and purposefully misgendering the trans users in the community (even when asked to stop). All they post about in their group is how pathetic we are and have actively sought out vulnerable users and spammed the comments of their posts with slurs and ridicule."
But people are already talking about the Vent hype being over.
Vent's CEO Dean Serroni told BuzzFeed that the app is an inclusive place, and users will only be removed if they use language which might be triggering to others.
"Vent is a place for people to express their feelings and support one another. We welcome users of all backgrounds on the condition that hey abide by our community guidelines and are respectful of the existing members of our community," Serroni said. "We have a Groups feature in our app that is a great way for micro communities to connect based on common topics and interests."