Last week, Tumblr released a new update called "Safe Mode."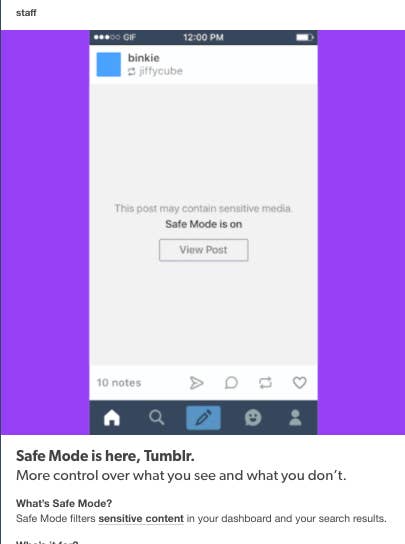 The update allows users to mark content and blogs as sensitive, as well as block sensitive content from their feeds. Users under 18 would be unable to turn "Safe Mode" off.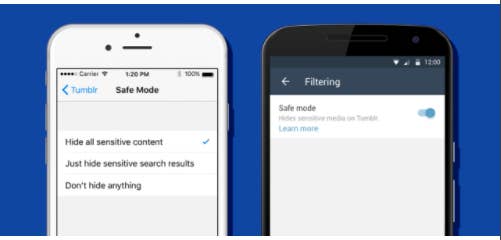 However, shortly after the update was released, people noticed that the safety filter was affecting random posts.
A lot of LGBT content was blocked. Something similar occurred when YouTube launched its restricted mode.
The update also failed to filter a lot of pornographic posts —content it was designed to restrict in the first place.
A lot of people found the forced blocking of content for under-18 patronizing. Which, of course, inspired people to make more memes.
People petitioned to have the feature removed...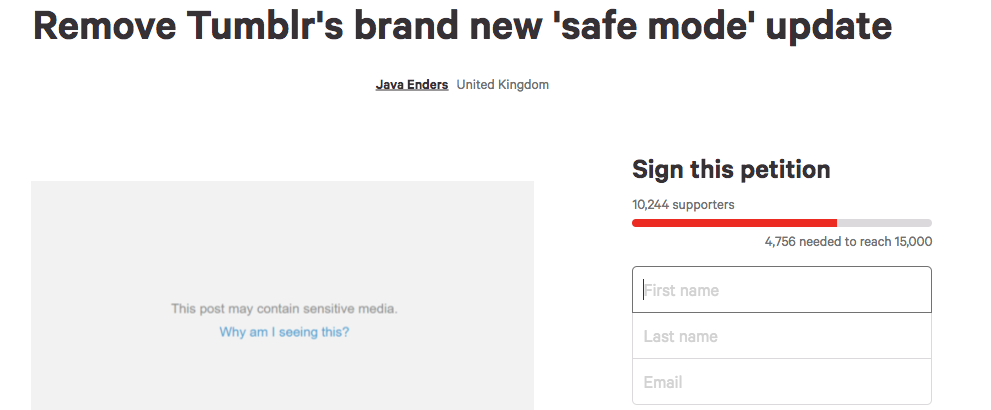 On Friday, Tumblr staff apologized for the filtering of LGBTQ+ posts, and explained a lot of the issues came as some users had marked their pages as explicit, thus making all the posts sensitive material.
We've heard from a bunch of you that Safe Mode was filtering posts from the LGBTQ+ community even though they were completely innocuous and totally safe-for-work. Please know that was never our intention, and we appreciate you letting us know so quickly—and forcefully! We're deeply sorry. Tumblr will always be a place where everyone is welcome and protected, so we want to explain what happened.
The major issue was some Tumblrs had marked themselves as Adult/NSFW (now Explicit) as a courtesy to their fellow users, and their perfectly safe posts were getting marked sensitive unintentionally. That should never have happened. We're sorry.
They said that posts will now be marked sensitive on a case by case basis, and not simply because they came from an explicit blog. Also posts that were reblogged by explicit account would no longer be marked as sensitive.
And that they were still working on an algorithm that marks photosets as sensitive.
A spokesperson for Tumblr told BuzzFeed News that "Safe Mode" has been in the works for about a year, and is an effort to make sure users aren't "surprised" by content.
"Tumblr is a global platform for creativity and freedom of expression, and while these posts don't violate our guidelines, we are always working to protect the community and ensure that users aren't surprised by content that they might find objectionable or offensive," the spokesperson said. "As for 'why now': We started talking about 'Safe Mode' a year ago, and we've been working to build and implement "Safe Mode" for months."
However, the update or apology still doesn't seem to have tackled Tumblr's massive issue with porn bots.