A photo of a young protester holding a sign reading, "If he builds a wall, I'll grow up and tear down", has gone viral.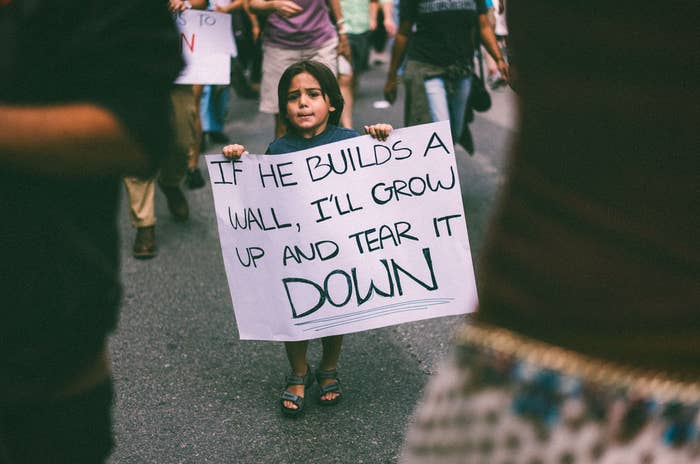 Photographer Abigail Claire Gorden told BuzzFeed News that she went to participate in and document an anti-Trump march in LA on Saturday when she spotted the boy with his sign.
Since the march, multiple photos of the unidentified boy have been shared across social platforms.
According to the LA Times, thousands of people marched through the city on Saturday to protest the election of Donald Trump as president of the United States.
UPDATE
Brisa Pinho reached out to BuzzFeed News to identify boy in the viral photos as her 3-year-old son Kaio.