Heraa Hashmi is a 19-year-old author and student from Boulder, Colorado. Hashmi is an Indian-American Muslim.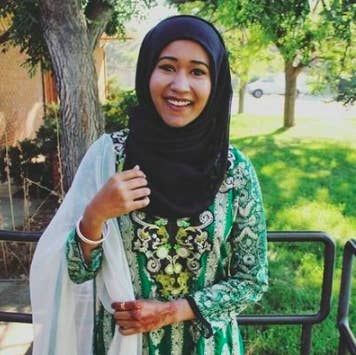 Around a month ago, Hashmi was approached by a fellow student in her history class. She told BuzzFeed News that the student asked her questions about Islam, being a Muslim, and eventually terrorism. The student asked Hashmi, if all Muslims weren't responsible for terrorist attacks linked to Islam, then why didn't they condemn them?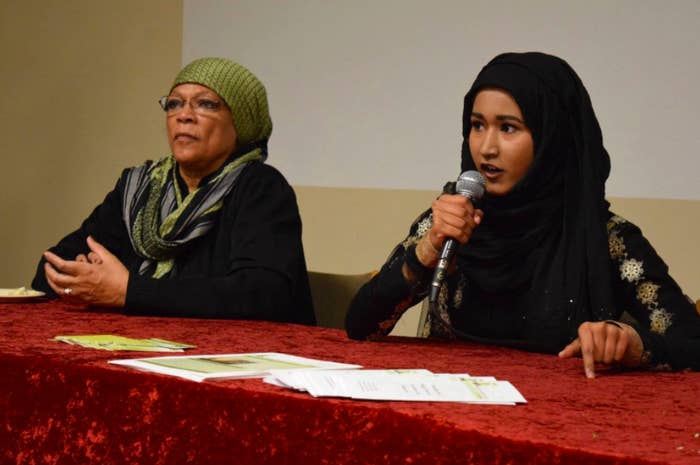 Hashmi said that she wanted to tell the student that examples of Muslims condemning things were easy to find online. She decided that instead of continuing the conversation, she would make a resource that would show examples of Muslims condemning a range of topics, and make it available to all. She shared the result to her Twitter.
Hashmi's tweet went viral, with over 25,000 likes. Hashmi also made the list available to all via a google spreadsheet. The sheet lists what was condemned, who condemned it and a link to evidence of this. It took her about three weeks to complete.
Two of Hashmi's followers have also turned the data in the spreadsheet into a searchable website.
Hasmi said that the response to her project has generally been positive, and that people are glad the resource is there.
"The reaction has been mostly positive, from both the Muslim community and outside the Muslim community and I'm very grateful," she said. "Many people are glad that there's a public source out there that is I think is one of the longest and most comprehensive lists of Muslim condemnations."