Laura is a Belgian philosophy student. Last month she shared an image of herself from a photoshoot in May about body image with photographer Florence Lecloux.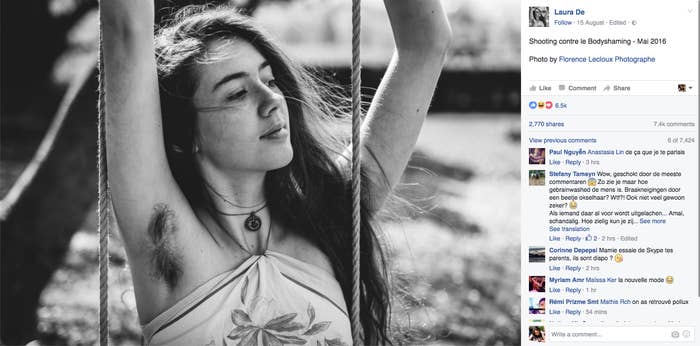 According to a post on Lecloux's Tumblr, Laura was inspired to take part in the shoot due to society's expectations of women and their bodies.
I do not often talk about my struggle against the dictatorship of the smooth body .. Let me explain! One of the worst things it is the constant oppression of girls and women having to remove hair / shave on the entire body. Where does this idea to do his hair disappear? Why are valued my long hair but not the rest of my hair? Why waste time and money? Often it hurts, we cut the epilator hard, it pushes it again ... It never stops. Why this endless fight? Who can make me hurt me to lose my life for that? Well I have the answer: NO ONE! Nobody has the right to require you to do certain things with your body. Your friends do not have to blame yourself, your lover / partner / .. not to call you a lack of hair, the unknown do not have to disfigure you in the street. Hair removal or not, makeup or not, fashionable or not, it's only you who decide, not others. Dare, be authentic, you will keep close to you as non-toxic people.
After Laura shared the photo to her Facebook, she began to receive abusive comments for showing her armpit hair.


Laura told BuzzFeed News that she expected some criticism for the shoot, but "I never thought I would be the victim of harassment and insults."


The post has received over 7,000 comments and 6,000 reactions. Laura said that her photo was posted into Facebook groups to be mocked.


She said that after sustained abuse, she reached out to a feminist group on Facebook for some support. The photo then gained some positive comments.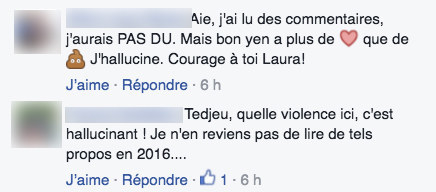 Two weeks after her first post, Laura shared a new photo to her Facebook, this time with a message about equality and body confidence.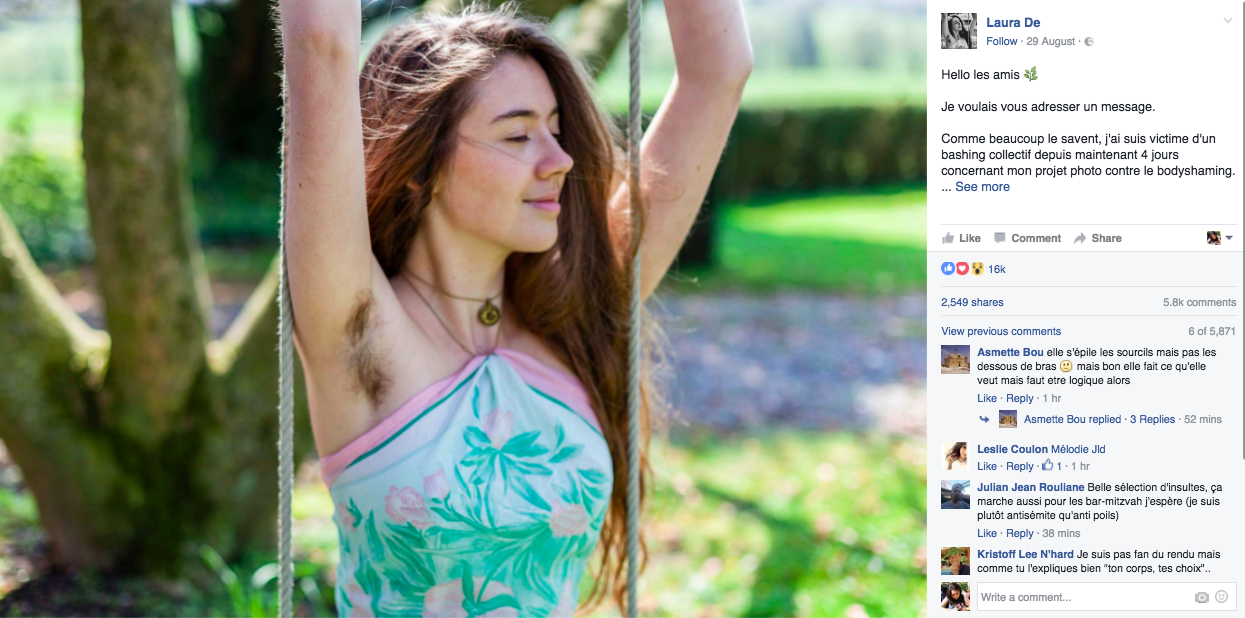 She wrote in the post:
I am a girl who decided to do what she wanted her body. As a boy can do it ...And the consequences of this is collective humiliation, harassment, insults, threats... am often told that in Belgium and in France we do not need the feminism, that women have enough rights .. All this violence proves that ..no. In Belgium, a country that calls itself free and developed, when a woman wants to say no to waxing it will be punished in any case until she goes inside the standard again. I wanted you tell all: Thank you. The hundreds people who came to support me with their comments, their private messages, their sharing my photos and artistic projects. Girls, boys and non-binary that fight for a fairer world with courage and inflexibility, you are my heroes.
Laura later posted another picture showing a waxed armpit with the caption, "My body, my choice."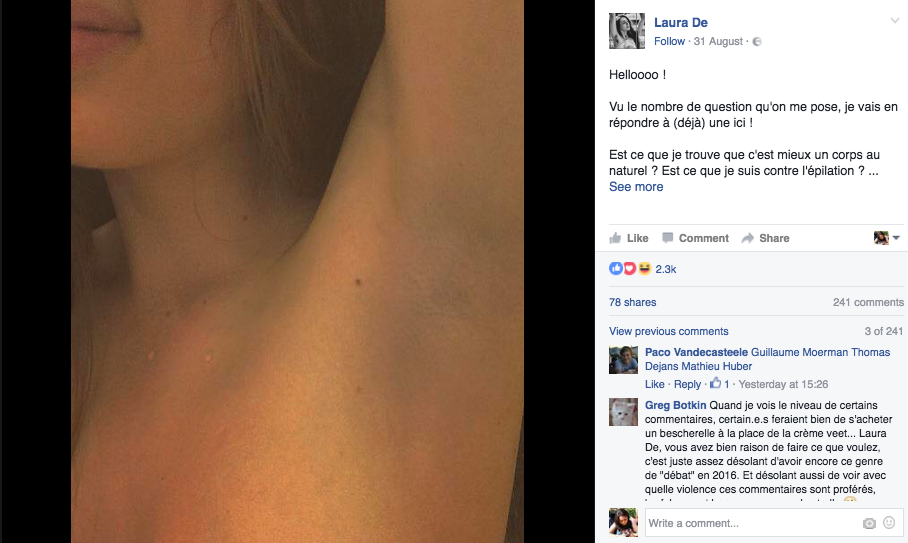 "I find it extraordinary that in 2016 a woman who posts a photo of herself natural, like a man, becomes the victim of such a bashing," De said.
Despite the abuse, Laura has decided to keep all the photos public and open to comments, "I want to show all the violence that comes from a girl saying no, for once, to traditional standards of beauty," she said.