Homa Bash is a reporter for NBC5, a local news network covering Texas's Dallas–Fort Worth area.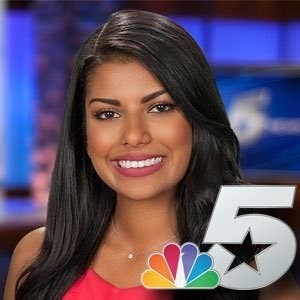 On Thursday, Bash tweeted that the police were called on her and her cameraperson, C.J. Johnson, while filming near a school for a story.
Since being shared on Wednesday, the tweet has been liked over 100,000 times. Some people used it as an opportunity to share their stories of having the cops called for looking "suspicious."
Others stated that the incident was reflective of the United States' bigger issues with people of color.
Bash later followed her initial tweet with another saying that when the police arrived on scene, they quickly dismissed the call.
Speaking to Dallas News, a representative for the Plano Police Department said they didn't know whether the caller had reported Bash and Johnson because of racial profiling or if it was because their equipment seemed suspicious near a school.
They said they encourage the public to call if they spot something abnormal in their neighborhood and said journalists have been reported to them before.
Bash seemed to take the incident well, joking about it later on.
BuzzFeed News has reached out to Bash for comment.