On March 8, this photo of a woman who wishes to remain unnamed was taken at an International Women's Day gathering in Bangkok, Thailand. Her T-shirt says, "This is what a feminist looks like."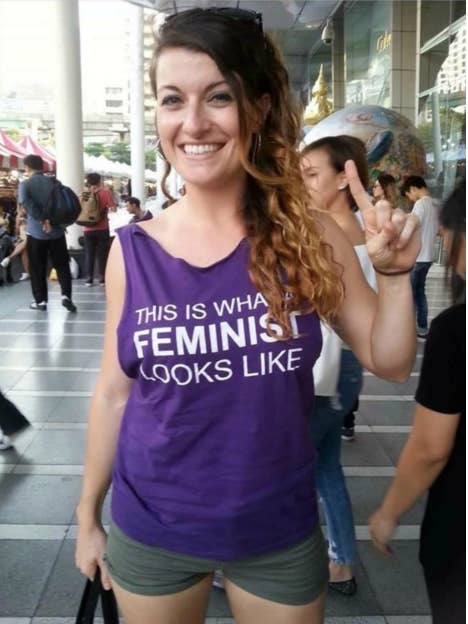 The post was later shared to Everything Bangkok, a now-closed Facebook page for expats living in the city.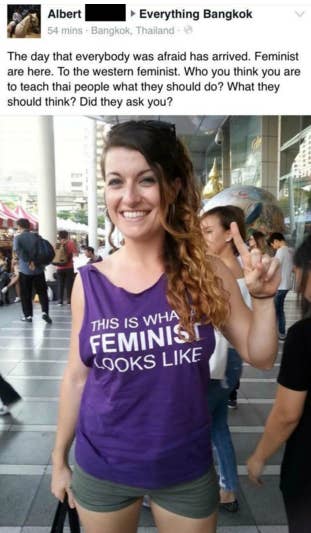 The post quickly gained a number of abusive comments, including an offer to "beat the feminism out of her."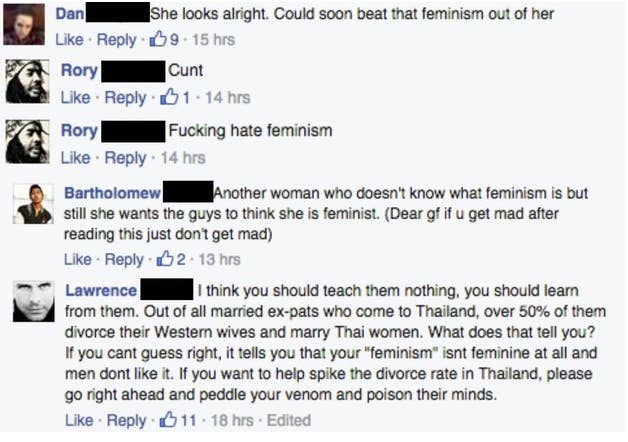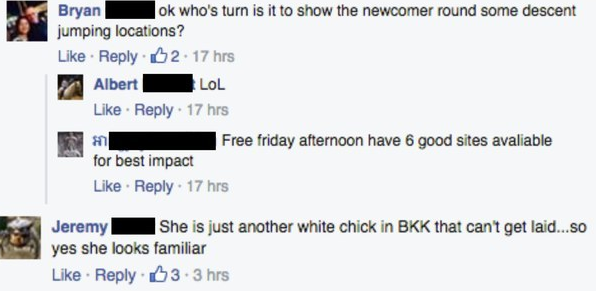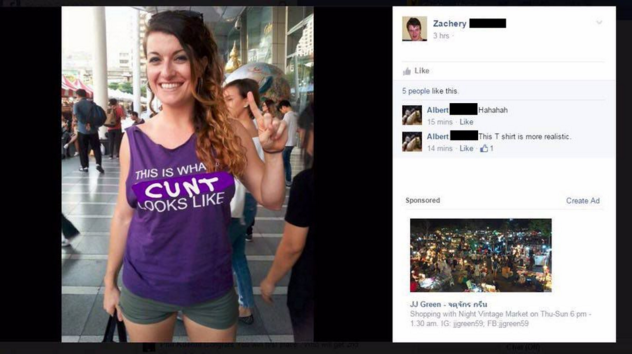 Bangkok Rising is a group of volunteers who use the arts to promote gender equality in Thailand. They are inspired by the One Billion Rising movement.
In reaction to the incident, Bangkok Rising posted to BuzzFeed's Community section, sharing their own experiences and posting positive photos of others who took part in the gathering.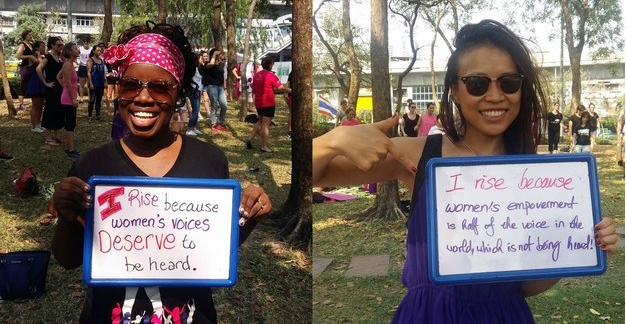 A representative for the group told BuzzFeed News that the support they've received since the incident has been "overwhelming."
"We realized that any of us could have been victim to these trolls and not all of us would have been as much of a trooper as the woman in the photo," she said.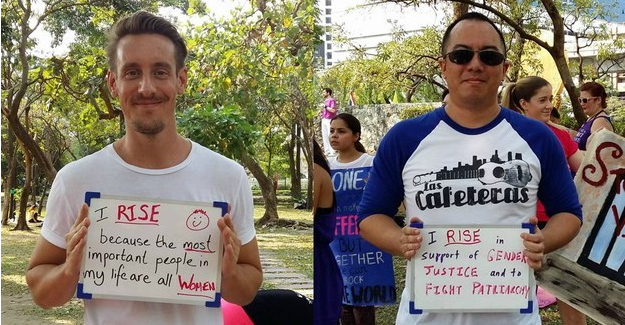 However, the administrator of the original group, who chose to be called "Charlie," told Coconuts Bangkok that he saw no issue with the comments in the group.
"Everything Bangkok is all about having a joke," he said. "I haven't got anything against feminists and good on them for sticking up for what they believe in ... but when people don't agree with them they get upset.
"Learn to have a laugh and realize it's Facebook. I know there were a few people who took it too far, but there will always be those few people who do no matter what the topic is."
Since the incident a new group, Everything Bangkok (The Original), has sprung up in its predecessor's place.

Which doesn't seem to be very different from the previous group.