Andranik Karapetyan is a 20-year-old champion weightlifter from Armenia.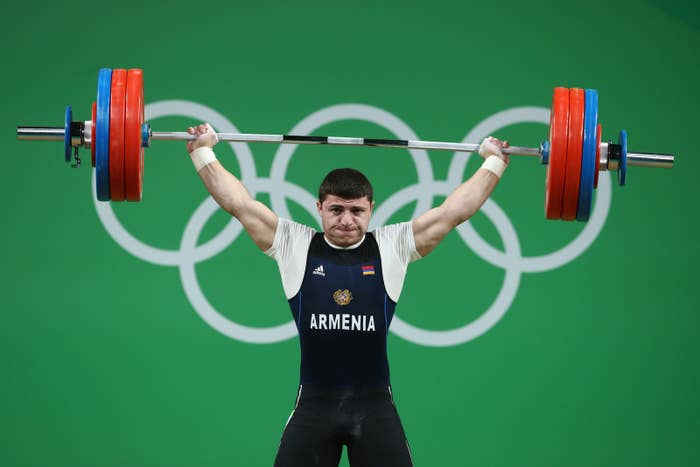 Ow.
He was quickly treated by medical staff and taken to a local hospital.
The injury was particularly shocking as Karapetyan recently won gold at the European weightlifting championships, so had high hopes for Rio.
Sign up for BuzzFeed's Rio Roundup newsletter to get the hottest news each day of the games!