Barack Obama is currently in Vietnam as part of an attempt to improve relations between them and the U.S.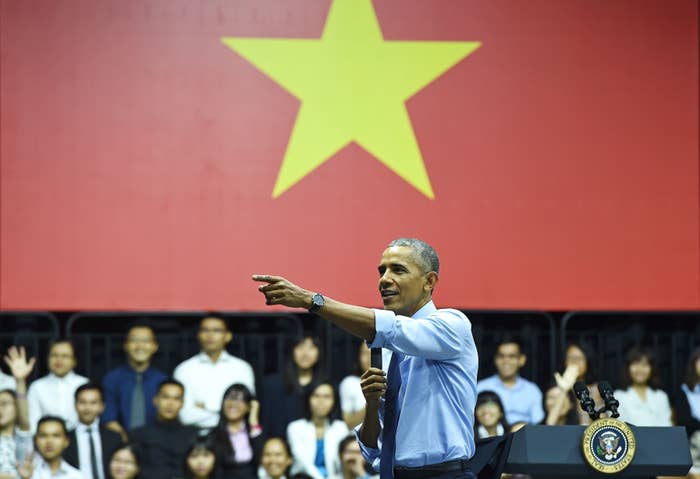 During a question-and-answer session with the president in Ho Chi Minh City, Vietnamese hip hop artist Suboi performed a short rap about inequality and happiness.
Suboi introduced herself to the President as a rapper, before asking him a question. Before he answered her, though, he asked her to perform a short verse in Vietnamese.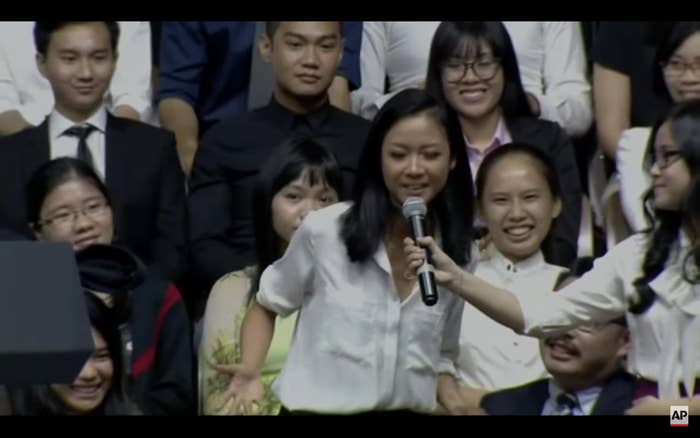 After the performance, when the president asked her what her rap was about, she said, "I was talking about some people having a lot of money, some people having big houses, but actually are they really happy?"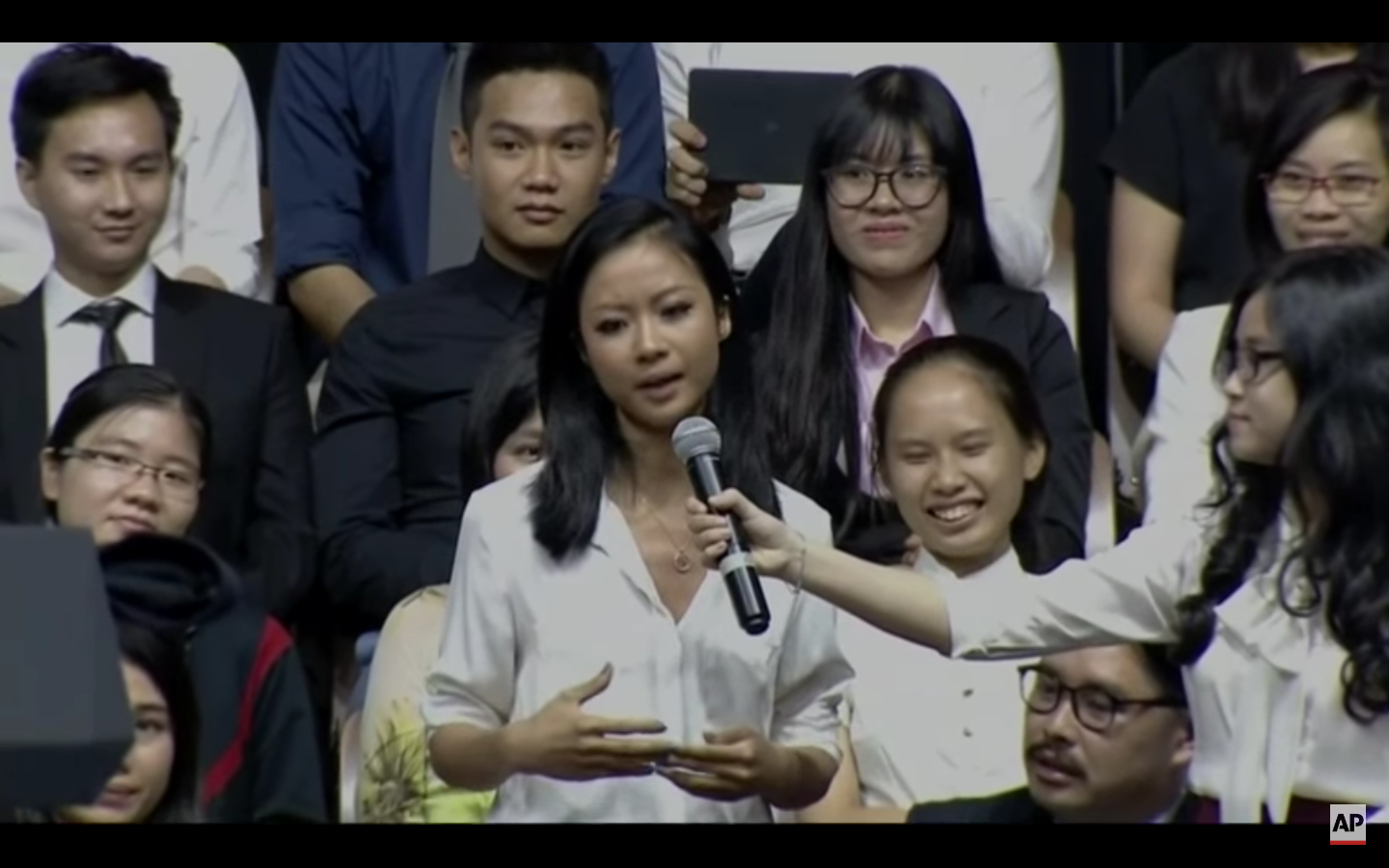 In Vietnam, Suboi is considered a leading hip hop star and is an outspoken critic of the country's censorship laws.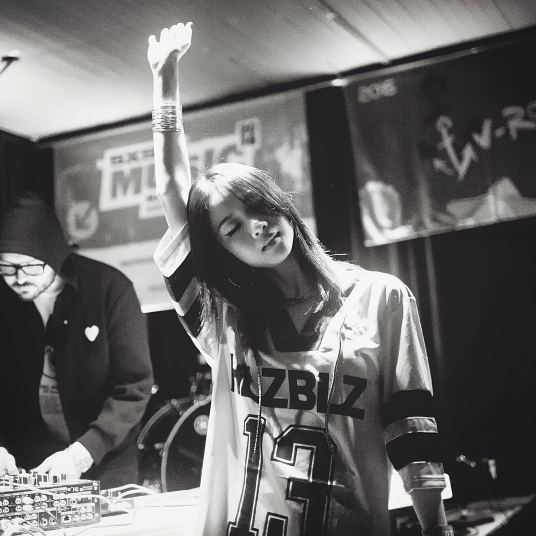 Suboi told BuzzFeed News she had been invited to the event aimed at young people, but didn't expect Obama to choose her for a question. She added that he did eventually answer her question, giving a response that is now being shared by other Vietnamese artists.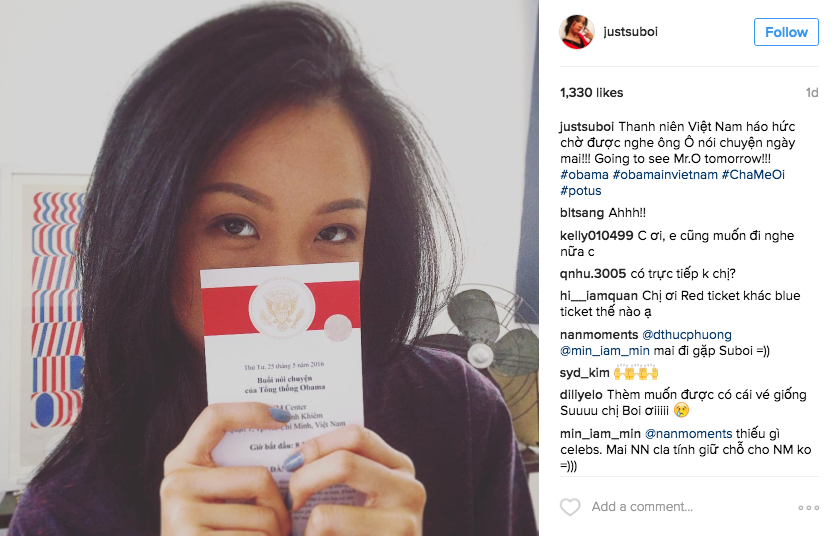 "He said, 'If you try to suppress the arts then you are suppressing the deepest dreams and aspirations of a people.'"