Caitlin Delim is a 17-year-old Filipino-American from Las Vegas. She attends a performing arts school and majors in choir.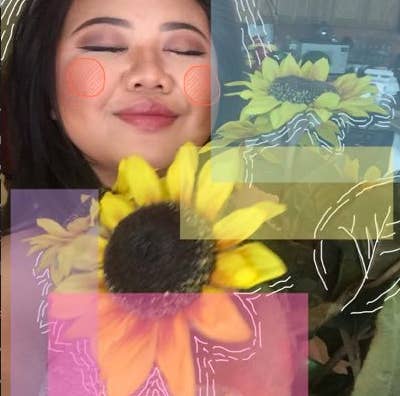 Delim told BuzzFeed News that her English teacher asked her class to do a project that would end with a created product. As she was passionate about her Asian heritage, and as May is Asian-American and Pacific Islander heritage month, she decided to base her project on a campaign around her identity.
From this, she started the idea of #PraisinTheAsian, a hashtag campaign to encourage people of Asian heritage to share selfies and their experiences of being stereotyped or misrepresented.
Since the project's launch, numerous social media users have been using the hashtag to praise, to show solidarity, and to share their experiences of underrepresentation.
Delim told BuzzFeed News that she initially hesitated to start the hashtag. However she's found the reaction to be hugely positive and inspiring.
"It's crazy that people have responded so quickly and so positively," she said. "I really didn't expect for my hashtag to go anywhere outside of my circle of friends."
You can find more contributions to Delim's project through the #PraisinTheAsian hashtag.