This photo of a young woman staring at a riot policeman was taken on Sunday during protests to mark the anniversary of Chile's 1973 military coup.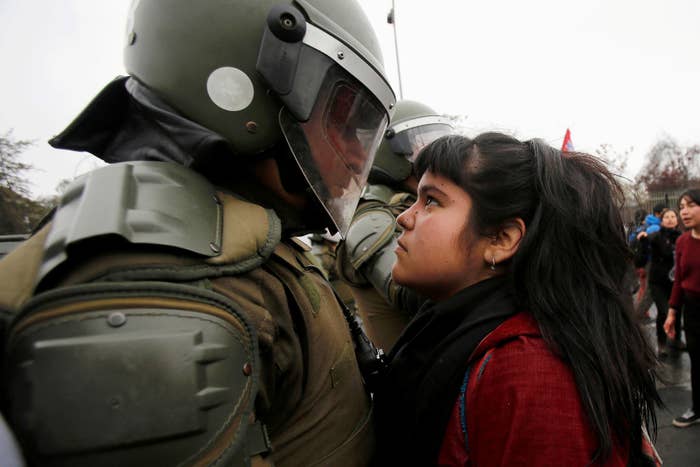 Thousands of people marched through Chile's capital, Santiago. The protests marked 43 years since President Salvador Allende was overthrown, killed, and replaced with a military government led by Augusto Pinochet.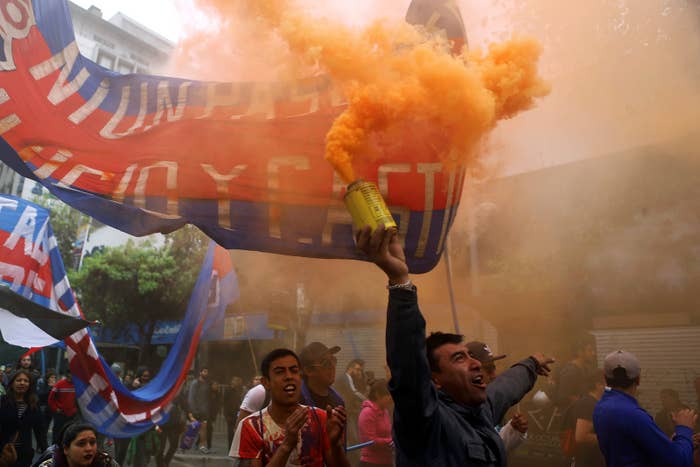 According to La Tercera, the photo happened after police began randomly arresting a group marching through the city. The photographer, Carlos Vera Mancilla, told the website that the girl then "reacted and stood before the policeman with a defiant look."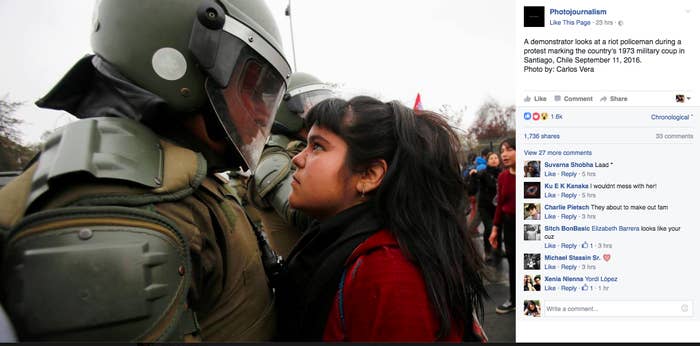 The photo was taken outside the General Cemetery of Recoleta, where relatives of those who went missing under Pinochet's rule had gathered.